Utah has always been known as a U.S. treasure for its outdoor adventure, numerous national parks and natural landscapes. Being a go-to spot for thrill seekers and outdoor enthusiasts, Utah is now an even bigger hot spot now that it offers some of the world's top glamping sites. Found in the heart of Zion National Park, along the Colorado River, and just outside The Grand Canyon, glampers are sure to get their nature fix when visiting any of Utah's world-class glamping accommodations. Our friends over at Glamping Hub, have shared here the top five accommodations glampers need to visit now. Don't wait because before you know it they'll be booked up for the rest of the year.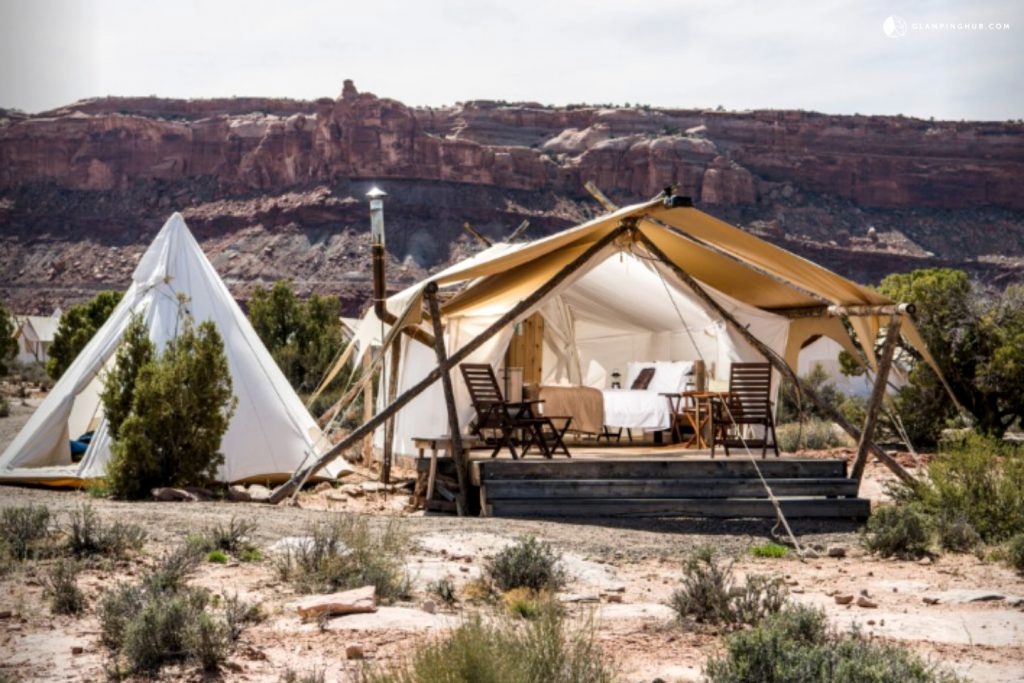 Hikers, bikers, and climbers will never want to miss the opportunity to visit these spacious glamping yurts near Zion National Park. Located right in the heart of Zion's beautiful desert landscape, these rentals make for a perfect accommodation to return to after a day of exploring Utah's great outdoors and rocky playgrounds. For glampers still looking for a bit of roughing it, look no further because a stay in the yurt will give guests an original camping experience, with the added luxury of hot water showers and queen beds. Head off-grid and discover the adventure that lies ahead with a visit at these yurt rentals.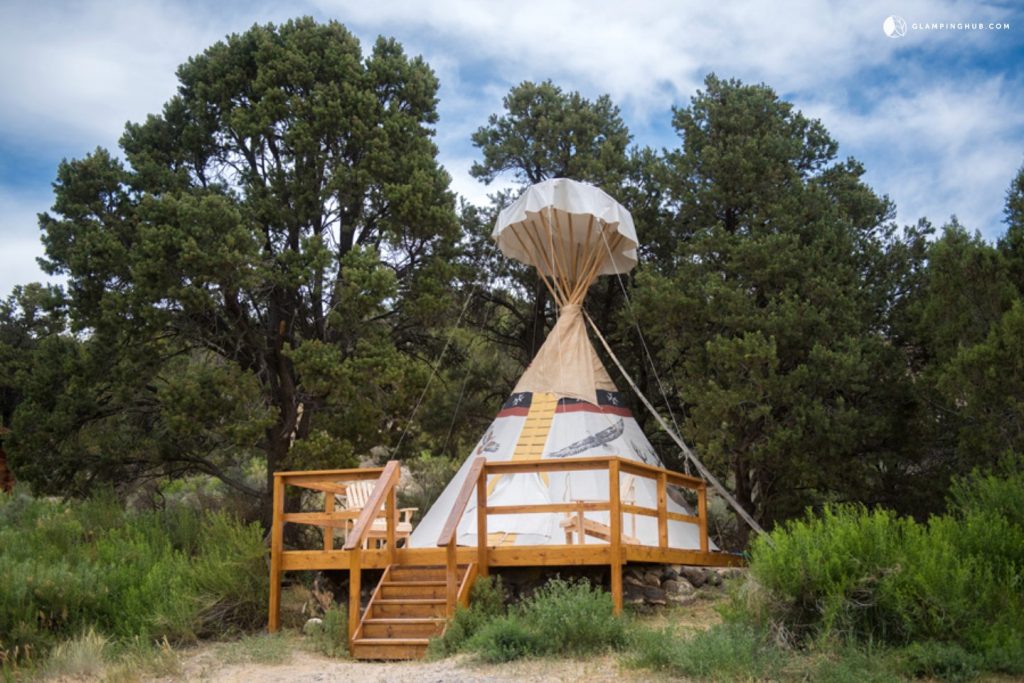 It does not get more authentic than a Native American tipi getaway in the middle of the Canyon County. Feast your eyes on a glamping accommodation that is sure to take you back in time, while also providing high-end amenities one would find in a luxury five-star hotel. Fit for couples looking for a little R&R and alone time, these cozy tipis will allow glampers to connect with their special someone with a stunning view of nature's beauty to enjoy together. Lay out on the desk under the stars, and start planning a romantic getaway to Utah.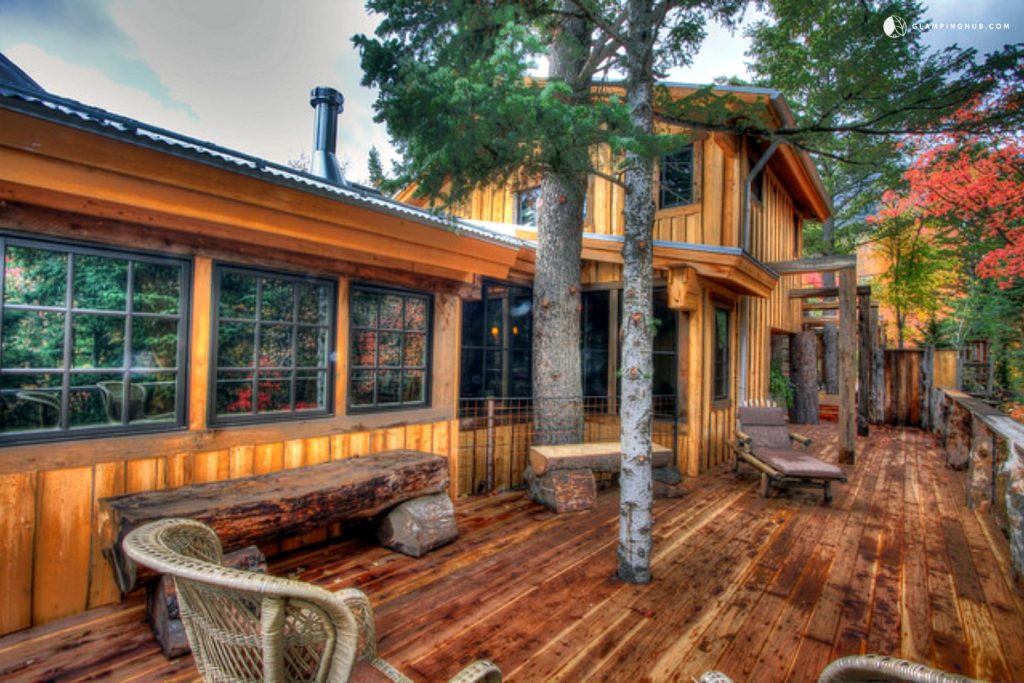 Your family and friends won't be able to turn down a stay to visit this exquisite cabin rental near Sundance. Stocked with high-end amenities including a spacious hot tub, clawfoot baths, and a wood-burning fireplace, this cabin puts the glam in glamping and it's hard not to see why. Whether glampers are planning a trip for winter or summer, there are plenty of exciting activities to partake in at this cabin. Go snowshoeing, ATV-ing, or take a stroll through  the charming town of Sundance, but before anything be sure to get in your booking request.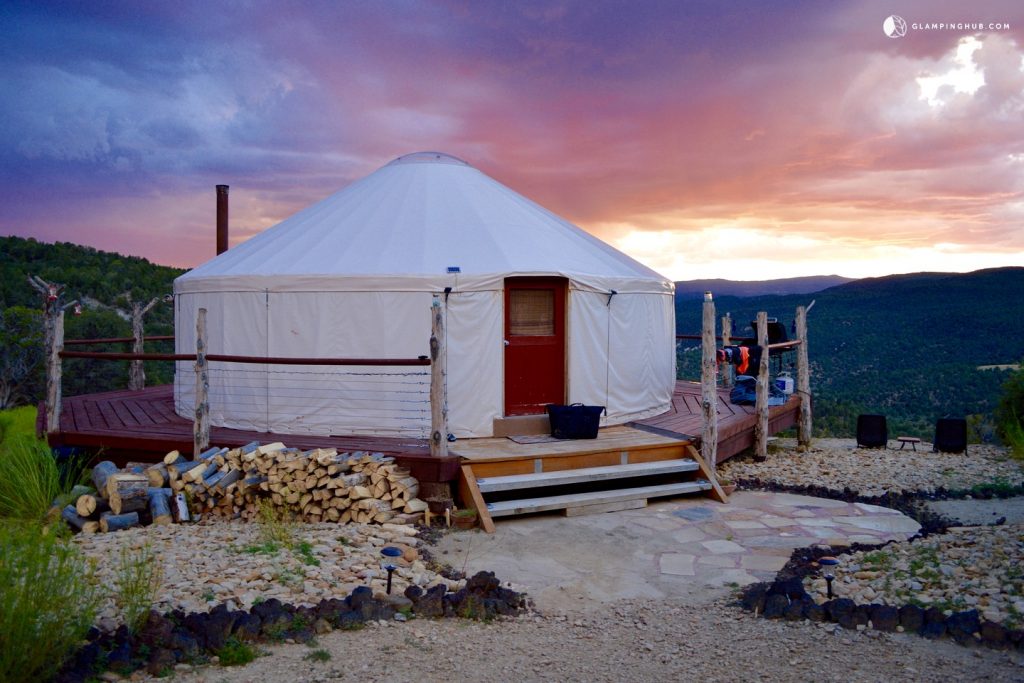 It doesn't get more glamping than a deluxe safari tent in one of the U.S.'s most renowned national parks. Hard wood floors, king sized beds, and wood burning stoves are just some of the five-star amenities that come with a stay at this glamping retreat. Explore off the beaten path, and discover Utah's wonders on the many trails that lead from this glampsite to Zion National Park. Glampers may even find a waterfall or two at the end of some treks. Wherever you're looking to explore this year, put these safari tents at the top of your bucket list.
Cabin Rental Near Salt Lake City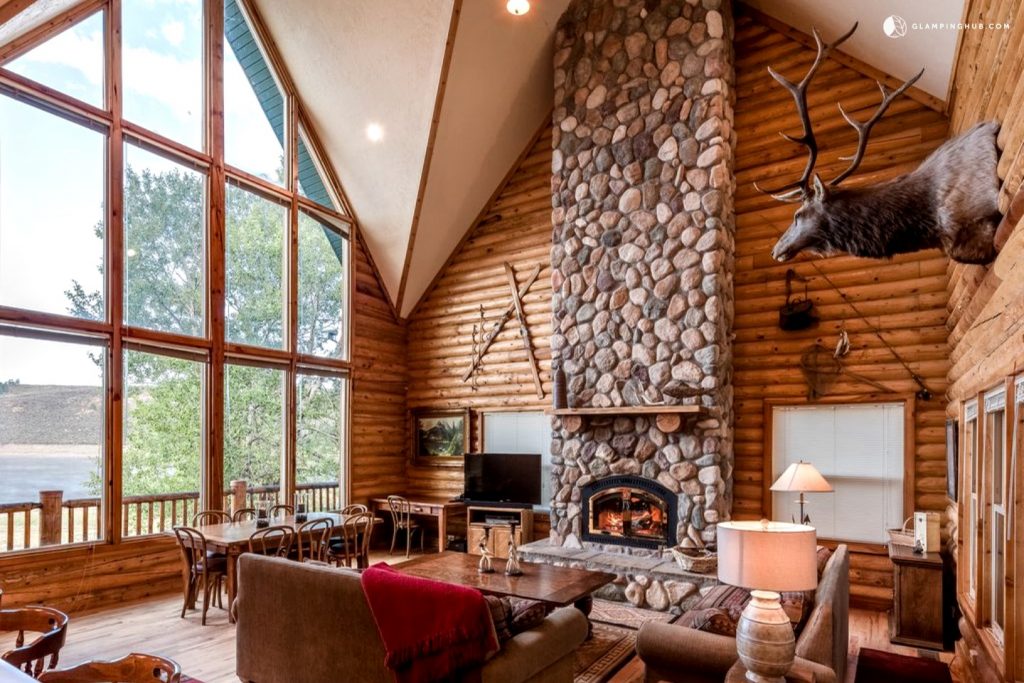 This is a glamping site for travelers looking for bit of it all. From the big city to the ski slope, Salt Lake City is a bonafide glamper's haven, and you can see why when glampers can sleep in this cabin in the middle of the wilderness, without branching too far out into the great outdoors. Get the whole family in on the fun  or round up all your pals, because this glamping cabin is just waiting to host glampers this year.
Do not miss out on more of Glamping Hub's unbeatable Utah accommodations, and find your getaway here