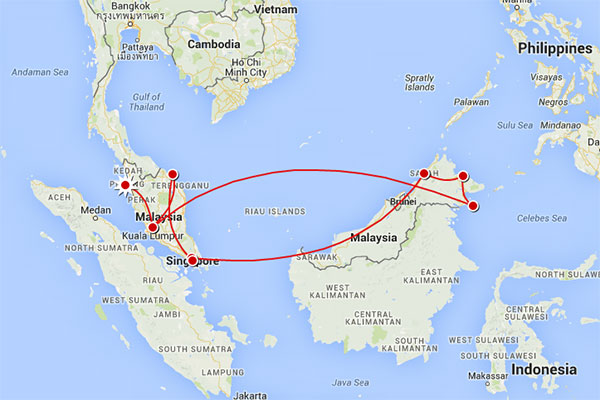 My second month exploring Asia was an incredible one. I spent all but 3 days roaming across Peninsular Malaysia and the state of Sabah, Borneo. I scuba dived some of the word's best locations, saw Orangutans in the wild, and fulfilled a long held dream to swim in the coolest rooftop pool in the world in Singapore.
# Countries Visited: 2 – Malaysia (+Borneo), Singapore
# Flights: 6
# Bus Rides: 2
# Hotels Slept In: 12
# World Heritage Sites: 1 – Kota Kinabalu Park
Penang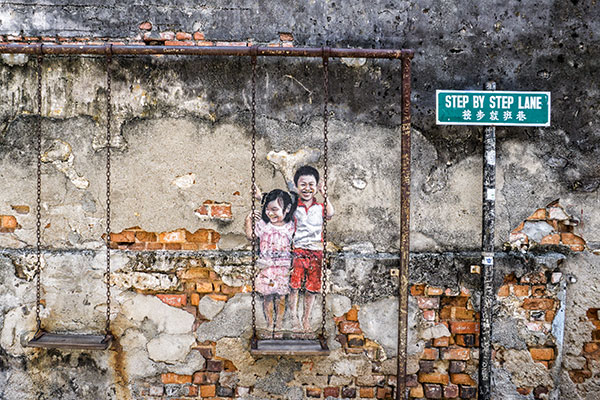 I spent my last day in Penang waiting around in lines at Penang Hill, a monumental waste of time. If you're in Penang, DO NOT bother with it. The street art was fun. It's a neat island, I was worried a few days wouldn't be enough, but I felt ready to leave when the day came.
Kuala Lumpur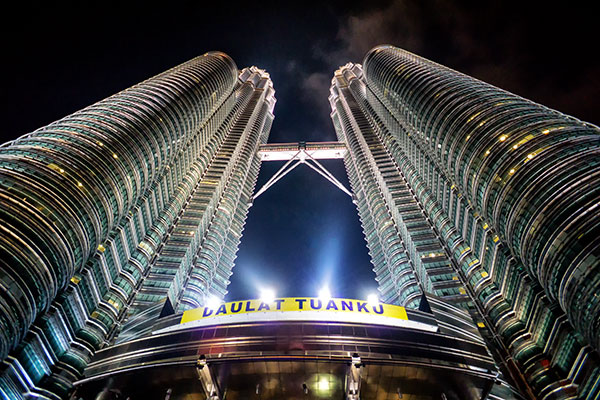 I arrived in KL on July 2 where I met up with a friend whom I'd spend the month traveling with. 3 days in KL was a great time – eating lost of Indian food, exploring neighborhoods and markets, and getting my first ever fish pedicure (it tickles!). I never would've guessed it but I love Indian Food! Especially cheese roti and tandoori chicken.
Elephants! I didn't have time to interact with any elephants in Thailand and wanted to here. The Kuala Gandah Elephant Sanctuary was amazing! I definitely recommend the day tour if you're visiting KL.
Borneo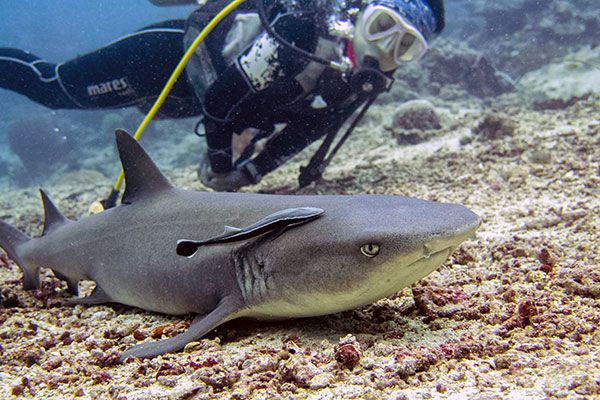 World's best scuba diving! Sipadan and the surrounding islands are considered by many to be one of, if not the very best diving locations in the world. I spent 5 days and 4 nights at Scuba Junkie's Mabul Island resort seeing for myself how incredible the diving really is.. and it lived it up to the hype! Many great underwater photos to share soon.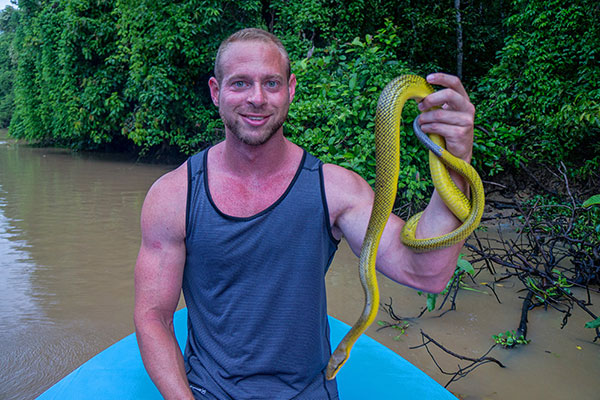 Wild Orangutans & the Kinabatangun River. Another highlight of Borneo was stay at the affordable Myne Resort right on the amazing Kinabatangun River which is one of only two places in the world inhabited by 10 species of primates. During river cruises I saw snakes, proboscis monkeys, macaques and two wild orangutans!
Earthquakes! Borneo was hit with a magnitude 6.0 earthquake as I was in the air flying in from KL. Although 18 people died on Mount Kinabalu things appeared normal when I landed and I never witnessed any visible damage from the quake during my time in Sabah. The quake did put a wrench in plans to climb the peak however, so I had to settle for a day trip to the world heritage site at the base of the mountain – Kinabalu Park.
Singapore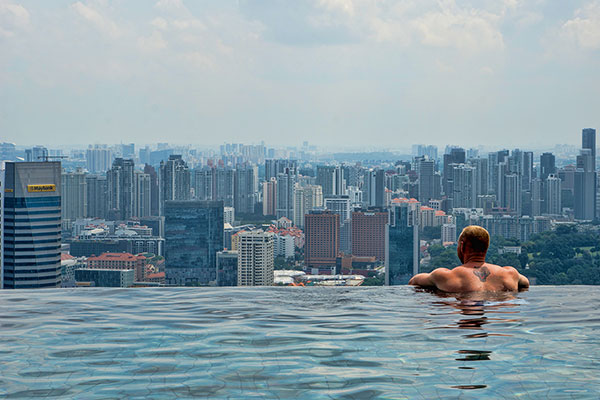 I gave myself 3 days to visit Singapore and had to spend one of those days at Marina Bay Sands rooftop infinity pool. I loved how clean and modern the city was, but that certainly comes with an expensive price tag. The food was delicious, the city was a delight during both day and night.
Perhentian Islands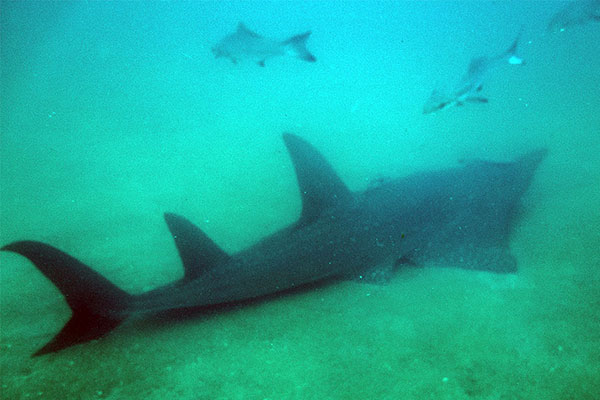 I'm back in and under the ocean doing some more diving and beach relaxing. The Perhentians can't match the incredible diving that Borneo has, but the relaxed dives and atmosphere on the island were just what I needed. I was also incredibly lucky to see a huge (estimated 10 feet) guitar shark on my last day of diving! Thanks to Bubbles Dive Resort for being excellent hosts and dive guides.
Month's Expenses
Accommodation: $707.72
Penang: $16.75 for 1 night
Kuala Lumpur: $182.50 for 8 nights
Borneo: $126.50 for 7 nights
Johor Baru: $13 for 1 night
Singapore: $189 for 3 nights
Perhentian Islands: $180 for 6 nights
26 nights: $27.22/night average.
**All accommodations except a couple nights were split with a friend this month. 4 nights not listed as they were included in Borneo diving package.
Airfare: $212.45
6 Air Asia flights, only $35 average each.
Tours & Activities: $912

Kota Kinabalu Park Tour: $45
Borneo Scuba Diving:  $650 (Room + 14 dives)
Perhentians Scuba Diving: $120 (8 dives)
Batu Caves + Elephant Sanctuary: $52
KL Tower Observation: $25
Petronas Towers: $20
Next Month
Next month I'm off to Hanoi, Vietnam to visit Halong Bay and camp inside the world's 3rd largest cave! After that I'll return to Thailand to explore Cheow Lan Lake and more of Bangkok while catching up on work.