Osa Peninsula, Costa Rica
The Osa Pneinsula is one of Costa Rica's least traveled and most isolated regions. Home to the world famous Corcovado National Park it holds some of the country's most diverse plants and wildlife; it is the last refuge of many endangered species.

Osa Peninsula Photography:
Newest on Osa Peninsula Travel: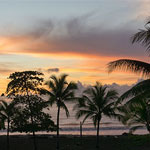 The Iguana Lodge has everything you want and need from a luxury beachfront jungle resort. And they've managed to keep it sustainable and affordable.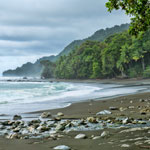 Costa Rica's most diverse and pristine rainforest. Abundant wildlife and untouched beaches await travelers who visit.