Adding a pet to your adventures can simultaneously add a bit of stress, but that shouldn't discourage you from taking your furry friend with you! The extra steps required to bring your pets with you aren't much to add on to your trip. Having them by your side on a new adventure is sure to brighten your day…and theirs!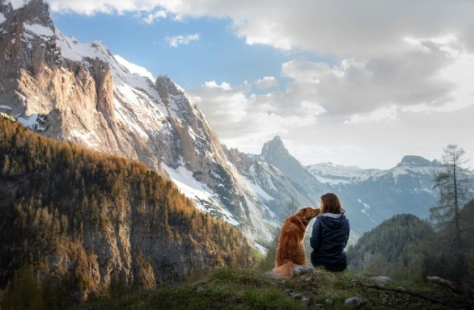 Plan
So much thought goes into our personal travel – things we want to pack, the places we want to eat, what we want to see – make sure the same thought goes into including your pet! 
Traveling by car? Ensure there's a comfortable amount of room for them (and all of their luggage) along with anyone and anything else that will be in the car. A dog hammock can create a comfortable oasis for your furry friend and makes use of the space between seats. Taking to the skies for your travel? Research the regulations to ensure that your carrier is approved and the correct size. Hotels, house or apartment rentals, campsites, or wherever else you spend the night also have to have a pet-friendly policy and it is always good to ask if there are any specifics that you need to know. If you are traveling to a different country, research that country's policy on bringing animals with you.
Practice
Practicing is critical if this is a new experience for your pet. If you are planning a trip that requires long car rides, they have to be comfortable traveling in the car. Take them on shorter car rides at first and gradually increase the time they spend in the vehicle to ease them into it.
If you are planning to take them in a crate or carrier, practice in the one that you plan to bring, and give them lots of treats and love so they want to be in there. Planning on a flight? Double check that your carrier is approved by the airline and is of the appropriate size. Get to the airport a little earlier, if you can, to give your pet ample time to acclimate to the busy environment.  
Give them lots of positive reinforcement, especially if it is their first time, that way they will want to go on your next trip! You should also ensure your pet is accustomed to loud and busy places before your flight. If you can take them someplace, such as a park, restaurant, or a walk on a busier street so they get used to the hustle and bustle prior to arriving at the airport.
Relaxation
A piece of clothing or blanket that smells like their favorite person(s), especially if traveling in a crate or carrier, can put your animal at ease at ease. Traveling with your pet can be an overwhelming environment for them, even with a good amount of patience and practice, it can help to have a trick up your sleeve with CBD oil for dogs. Long travel days and cramped spaces can be hard for our dogs and it is important that we can help them out when we can, and CBD may help calm their nerves.  
Exercise
A game of fetch, a playdate, walk, run, or hike all are excellent ways for you and your pet to have fun – and tire them out for your journey. 
If you can, try and do this well before the actual traveling to give your furry friend enough time to wind down.  Early departure?  No problem, getting a little more exercise than usual the day before will certainly tire out your pup for the next day as well. If you are planning a longer road trip, make sure that they get enough exercise daily in between longer stretches of driving.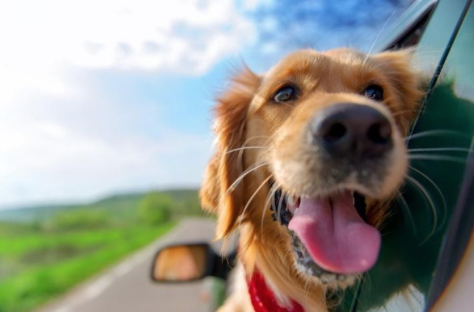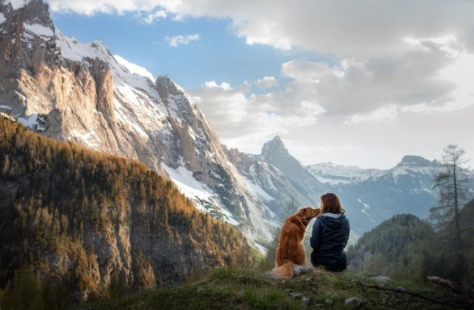 Positive Reinforcement
Sometimes our furry friends just need a distraction!  No matter what type of transportation you are taking, your pet is bound to find something interesting that they should not. Keep treats on hand so that you can keep their attention on you and they associate this experience with something they love!  It is also a great time to whip out a longer lasting treat than usual to keep them occupied.  When traveling, things don't always go according to plan, so it is important to be able to accommodate accordingly so that you and your pet can have the best time together!