Nepal has always been one of my favourite countries to visit, and for good reason. With so many things to see and do, a rich culture and a deep history, there's no telling just what you will find within the borders of this mountainous, welcoming and beautiful country. Kathmandu, the capital, is usually where I start my time in Nepal, and it's got more than enough to see and do for visitors to stay busy for a few days, if not more.
The hotel I always try to stay at is the Hyatt Regency Resort. It's the perfect place to unwind after a long day of work, travel, exploring and getting to know the beautiful people of this wonderful nation. I just recently finished up a stay at this gorgeous resort and wanted to share why I love spending my Nepalese nights here.
Location
The location of the Hyatt Regency Kathmandu honestly couldn't be better. Only four kilometres from the Tribhuvan International Airport and around six kilometers into the city centre, it's the perfect spot for the traveller who wants to be close enough to the action to take advantage of the hustle and bustle of the city, but far enough away that the noise and sounds of a busy capital city don't disturb them.
For those who are interested in both history as well as Tibetan Buddhism, the Boudhanath Stupa – the most important religious monument outside of Tibet – is located only a five minute walk from the hotel property. The stupa is said to house the remains of Kassapa Buddha – one of the main Buddhas of Tibetan Buddhism. As a result of it being such an important place to many, it's understandably busy, but it just adds to the atmosphere, and is a short walk – ideal for those who want to explore something after just getting to Nepal.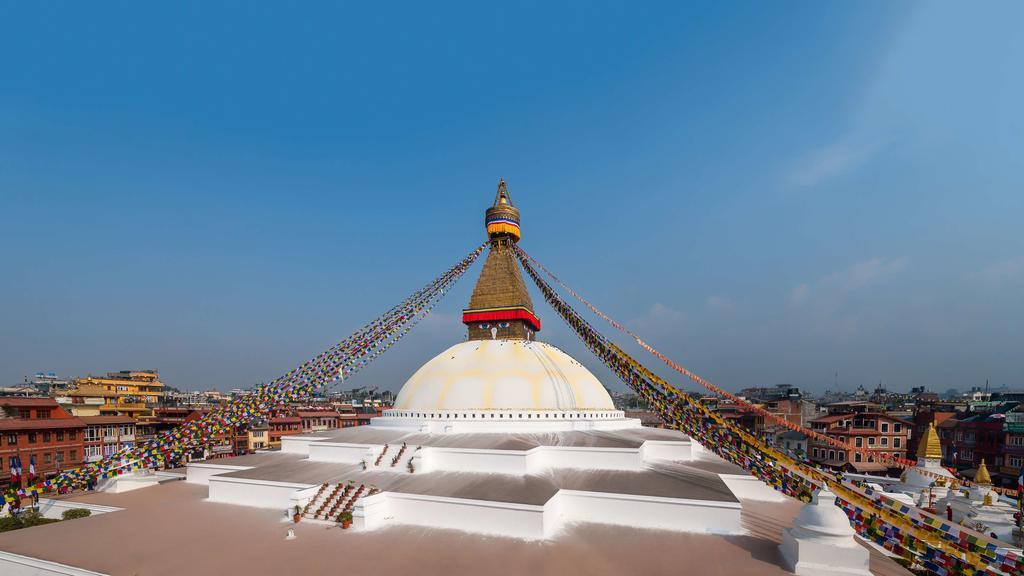 Room
I chose to stay in one of the king rooms with a view of the stupa. It was definitely a sight to see at night, all lit up in various colours, a vivid image against the backdrop of the dark night sky. The room itself was one of the nicest I've stayed in. The bathroom was stylish with its own shower and bathtub to suit everyone's tastes, or if you just fancy a bath after a long day of exploring Kathmandu. The bed was amazingly comfortable and offered up some of the best sleep I've had in weeks with perfect pillows that you just seem to sink right into. There was also a separate desk, something I almost always need to help me work while on the road as well as a minibar, TV and a kettle with coffee and tea, perfect for those early morning starts to get you going with work or exploring the city.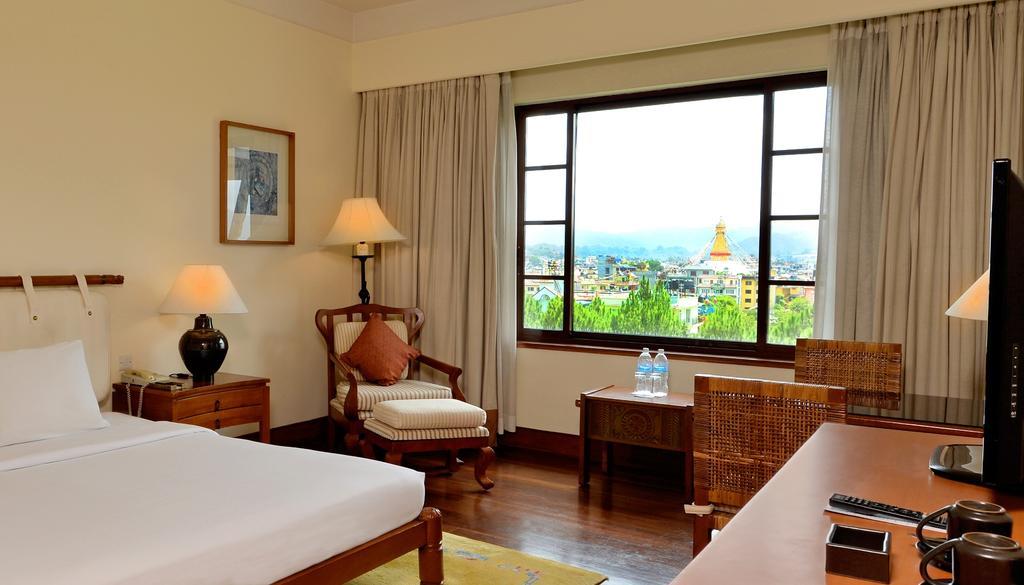 Food Options
Food at the Hyatt Regency in Kathmandu is varied and known as being some of the best in the city. Their main restaurant, The Cafe, hosts both guests and non-guests and is family friendly while The Rox restaurant is a more casual dining experience for those who want something a bit classier for their evening meal and drinks at The Rox Bar. Both The Cafe and The Rox are home to show kitchens where I really enjoyed watching different meals being prepared, something many people would find intriguing.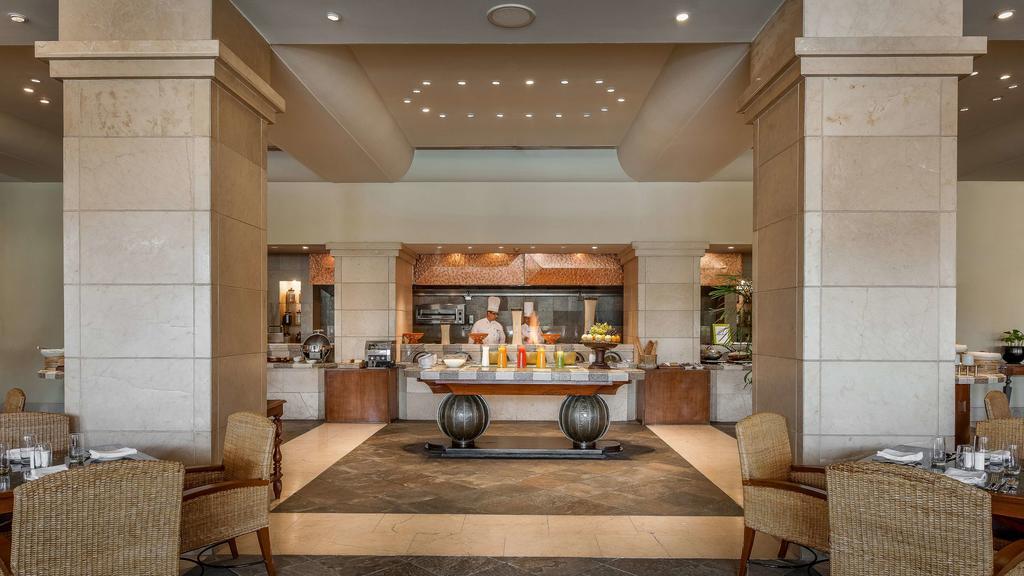 The Terrace is a third restaurant at the Hyatt Regency Kathmandu which offers lighter meals and all day dining for those who want something a bit different and more casual, with dining poolside. All the restaurants in the hotel provide choices between indoor and outdoor seating.
The Lounge Bar is probably the best place during the daytime hours to kick back and relax over a nice cup of local Nepalese tea or a cocktail made by professional bartenders who really know what they're doing.
For those who love brunch, you won't want to miss an exquisite and casual Saturday brunch option – perfect for those who love to lay in on the weekends.
Activities
Of course one of the most common activities people tend to do when staying at this particular branch of the Hyatt Regency is to take the short walk to the Boudhanath Stupa. For other activities though, there is a bus stop not far from the hotel which takes you into the centre of Kathmandu. For those who don't want to navigate the bus system though, the front desk is happy to phone taxis or arrange other forms of transportation into the city for you, as well as tours.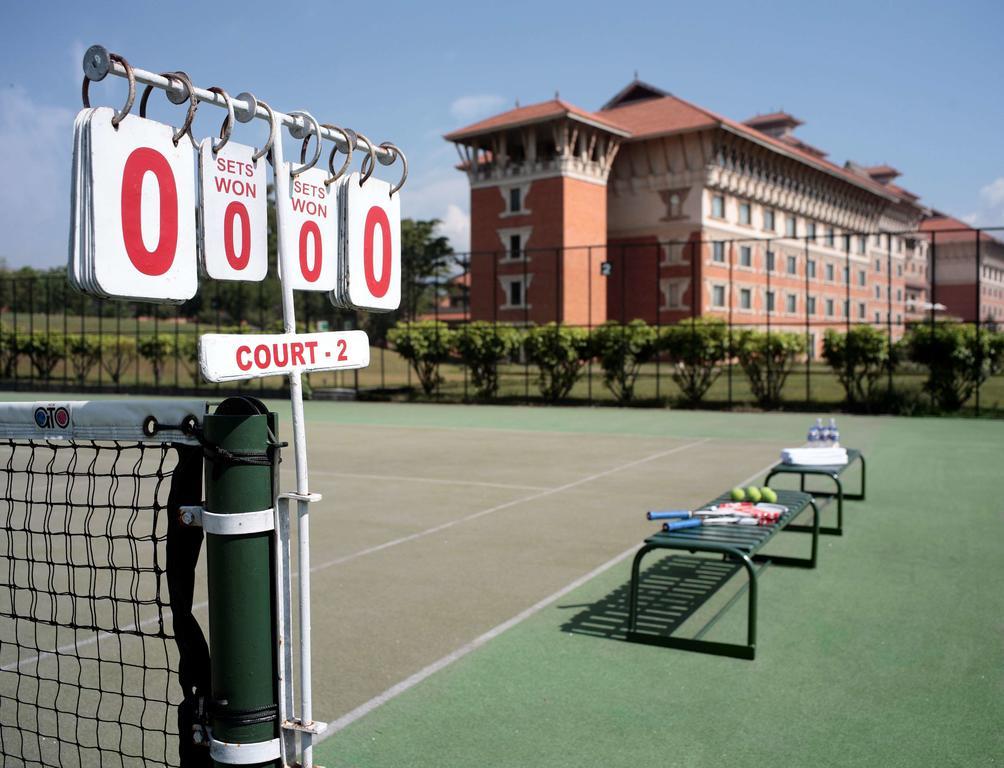 Within the hotel itself you can play tennis, swim in their indoor or outdoor pools, take a class or two of yoga or workout in their state of the art gym with all the best equipment. As I'm a fitness buff, I used the gym most days I was there – sometimes twice. There's also a running track which was great for me and my training for various treks, so I definitely took advantage of the great options available to help keep up with my physical fitness.
There's also a casino on the hotel property, but I didn't have a chance to check it out. It does have all the usual casino games and tables, so it's a great addition to an already amazing hotel. A spa is also available for different treatments to help melt away the stresses following a hectic day of sightseeing.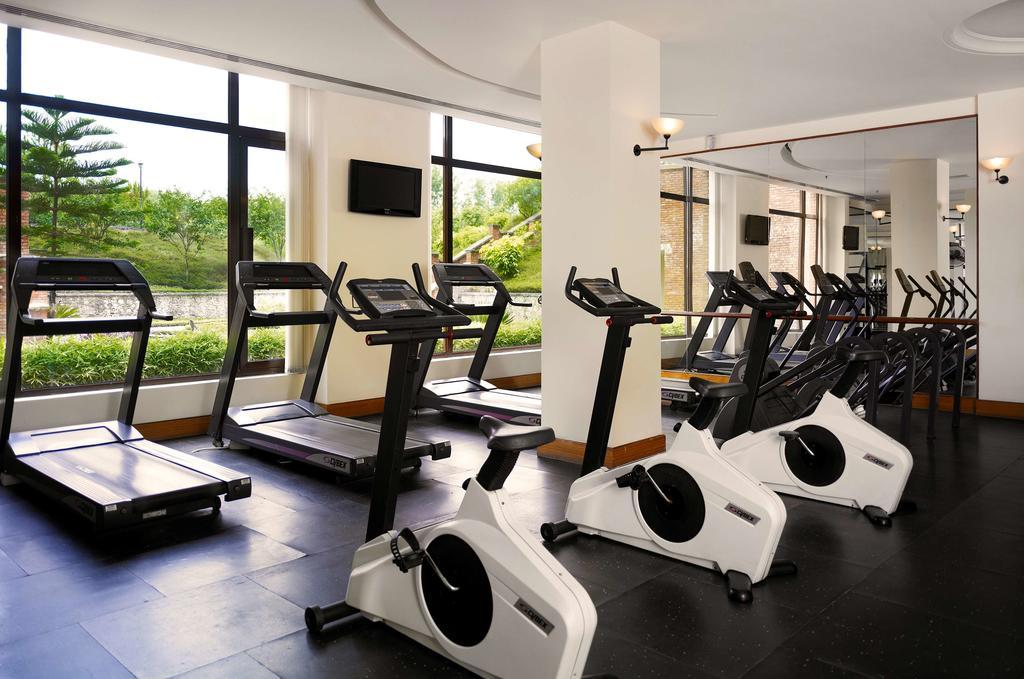 In all I'd have to say that my time at the Hyatt Regency Kathmandu was spectacular in every way, and I can't recommend it enough. Even though I was only there for a short time, it left a truly lasting impression on me that will be hard to beat.