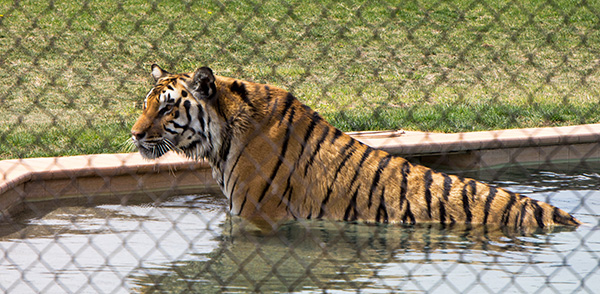 Out of Africa is located a good distance north of Phoenix and has a show that makes it quite unique from any in Arizona, or anywhere in the world for that matter. That's the Tiger Splash Show – where the zoo's staff play with Bengal tigers without any protection, even jumping right into a pool with them! Dangerous? Crazy? They've been doing it for over 15 years and nobody has been seriously injured… yet.
Even though it was only March, and the news keeps tell me that the U.S. is having the coldest spring on record, somebody forgot to tell that to Arizona – as we sat and waited for the show to begin it was hovering around an uncomfortably hot temperature with the sun shining down directly on us. A large tiger was set lose and proceeded to do as big cats do when it's hot out – lay around.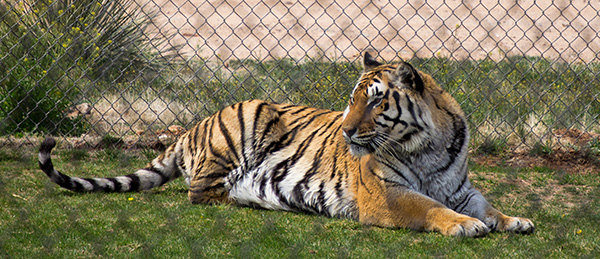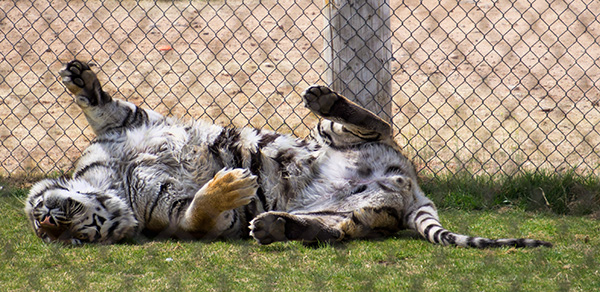 After a few minutes of anticipation the show was ready to begin. As an older gentlemen got on the microphone and began giving us the usual tiger facts and about the zoo's history, behind him several other staff members decided to start the show by hopping right onto the striped beast!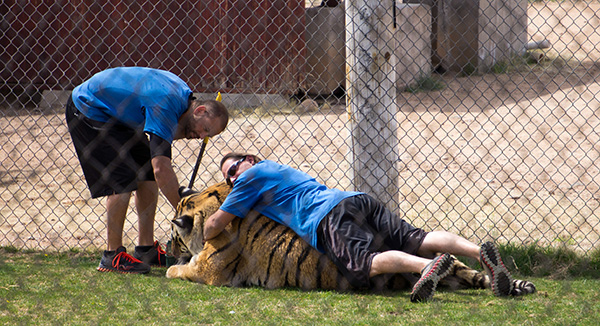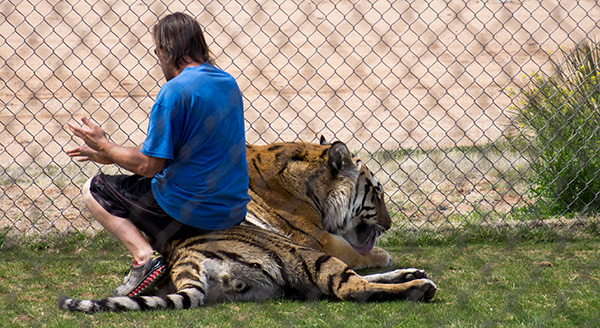 A few more minutes of talking go by about animal behavior, instincts, etc but it's hard to pay attention to anything other than waiting to see this giant tiger get annoyed by the guy sitting on it. Next they bring out out the toys… and tease the big by running in hopes of it giving chase and hopping into the pool.. absolutely bonkers!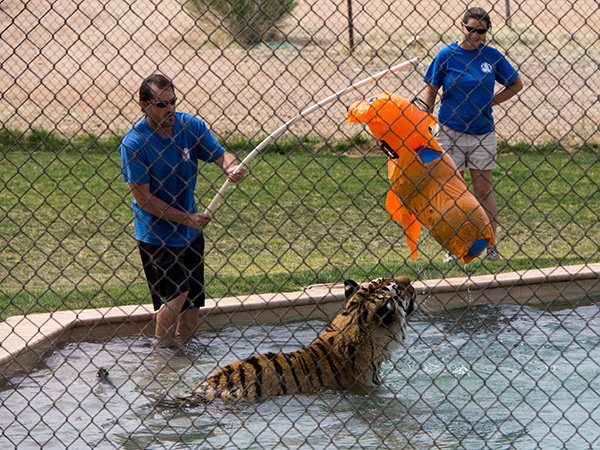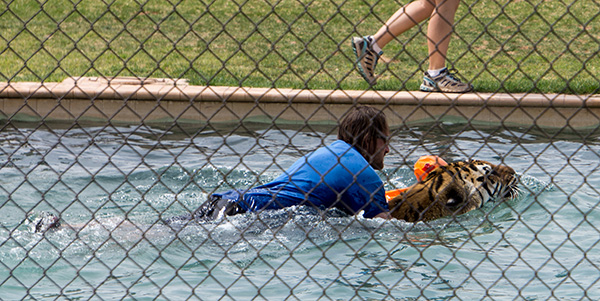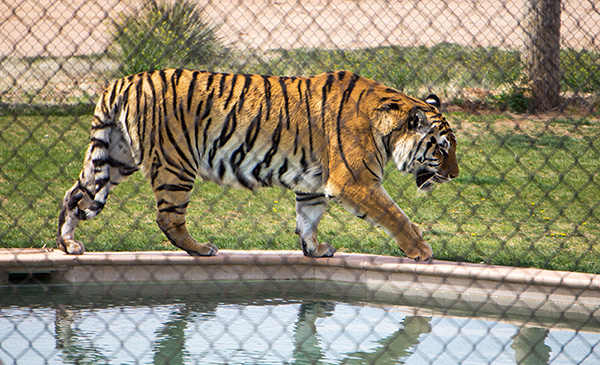 After a few unsuccessful attempts of jumping into the pool without the tiger but they managed to get it to take the bait and dive in! Check out the video below to watch them play tug of war as the show ended (make sure to watch in HD).
And another video from the zoo:
While the Out of Africa zoo has all kinds of animals, including white tigers, bears and a large variety of reptiles the tiger show is what really makes it unique. Check out this NY Daily news article for some really incredible photos of the tiger diving in the pool.
More details at the Zoo's website: http://outofafricapark.com/experience/tiger-splash/