When people used to mention holiday rentals to me I used to think back to a time when I would travel with my parents and we'd stay in a pretty basic house or villa. There were no frills or luxury, the rental would always be pretty basic but at least it was in a nice place. Well, those days are now gone because vacation rentals have upped their game!
If you want to treat yourself on your next holiday you can have a villa with its very own recording studio, a gold bathroom and even a fleet of Harleys to ride around. It's safe to say that this is how the rich and famous holiday, there's no expense spared and no end to the luxury on offer.
I love staying in some of the Exceptional Villas holiday rentals because it gives me and my group a little insight into how the 'other half' live their lives. We have put together a list of what we think are the top 5 luxury vacation rentals on the planet right now – you can guarantee that they're all in top locations, offer ultimate privacy, are beautifully designed and no expense has been spared!
Necker Island, The British Virgin Islands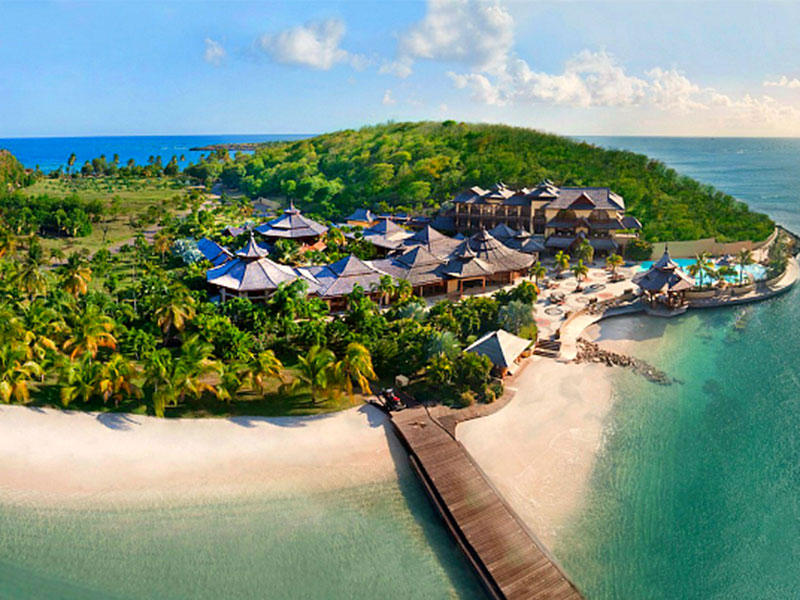 When I hear Necker Island mentioned by someone I instantly think of the gold standard in luxury and privacy. The island is owned by the popular billionaire Richard Branson, if you know him then you're aware that he really does think outside the box when he creates anything. Just name an A-list celebrity and the chances are that they've been to Necker island at least once. When Obama left office he headed there with his wife Michelle to relax and take a well-earned break.
Of course the island is a celeb hotspot but you don't need to be a former president of supermodel to stay here. If you want to hire the whole island you can – it can accommodate 30 guests and is probably one of the best locations for a special wedding. Don't worry though because you don't have to bring the whole family with you, if you don't mind sharing a piece of paradise then you can rent one of the Balinese style villas.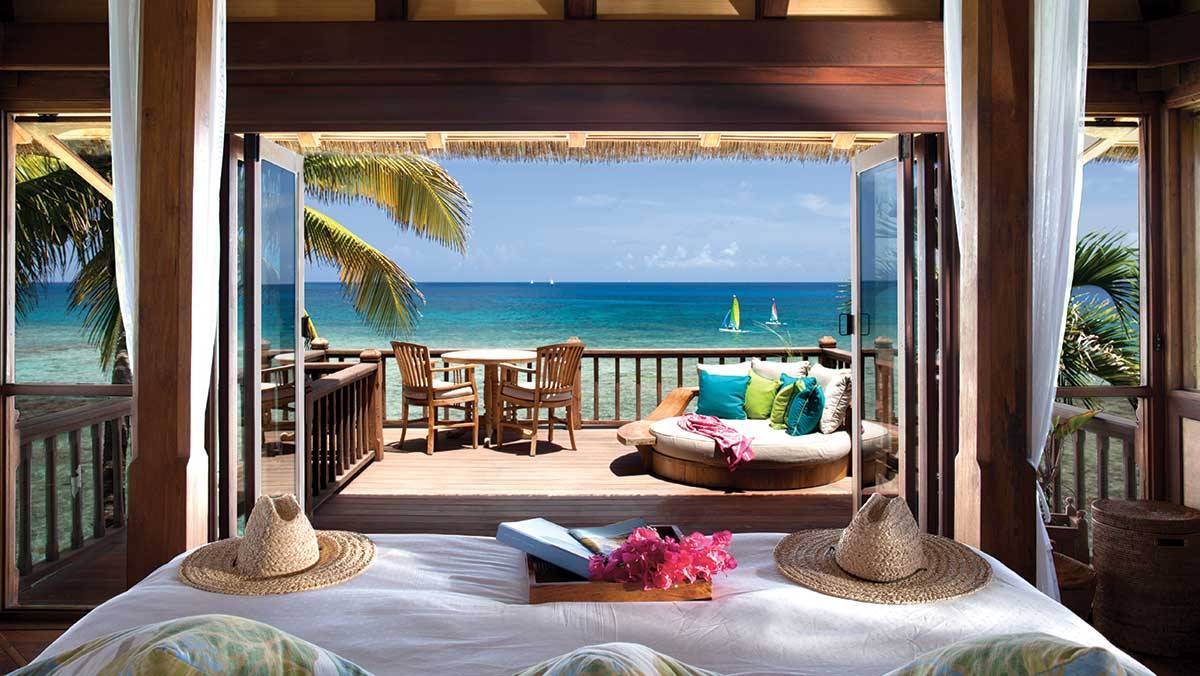 Why do people fall in love with Necker? I would have to say that it's the clear blue skies, sweeping white beaches, jaw-dropping views and the stunning sea. It also has a very special vibe to it, luxurious but super chilled out. If you want to taste luxury then Necker should be high on your list!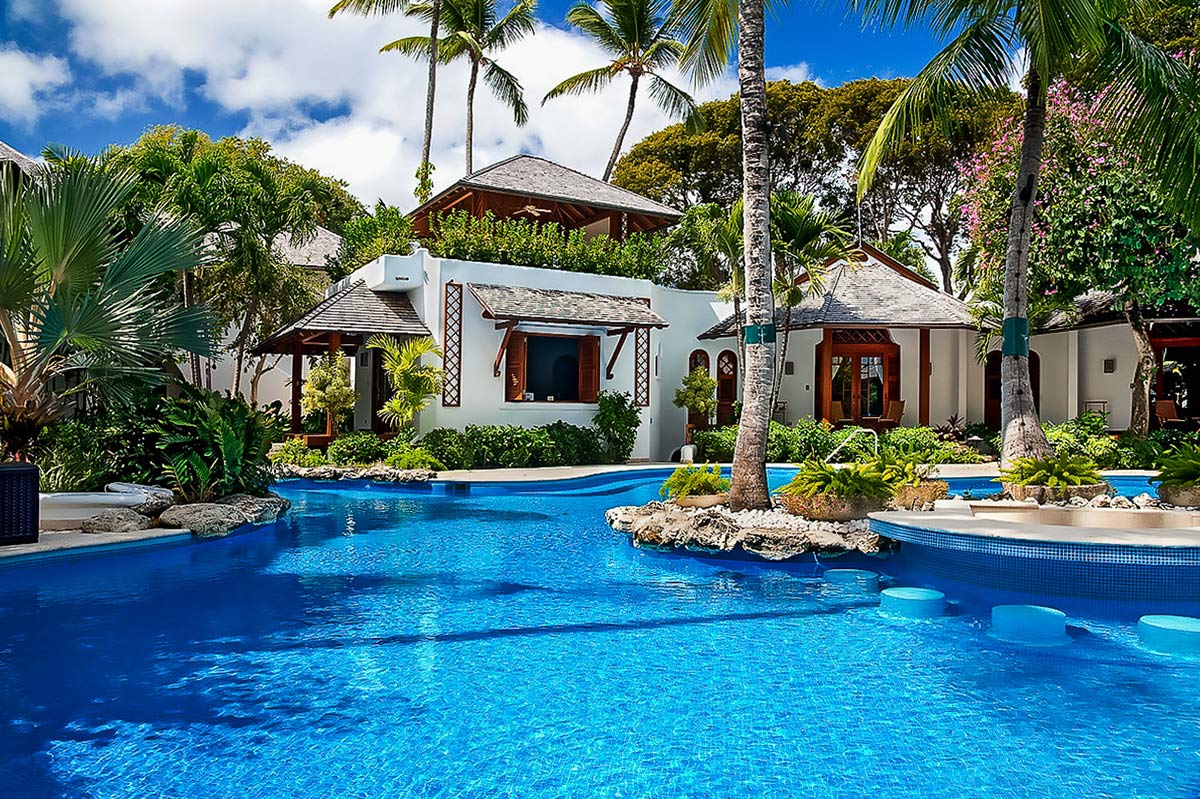 I think Greensleeves has to be the most stunning beachfront home I have had the chance to visit, the estate is out of this world. There you will have 11 acres of tropical gardens all to yourself, access to both of the islands top beaches and of course 7-star accommodation and facilities.
When you drive up to the huge gates and they open, your eyes will get wider and you'll instantly know that this is a very special place indeed. After crossing the bridge over the Japanese water garden you'll be able to take in the mind-blowing views as you approach the house.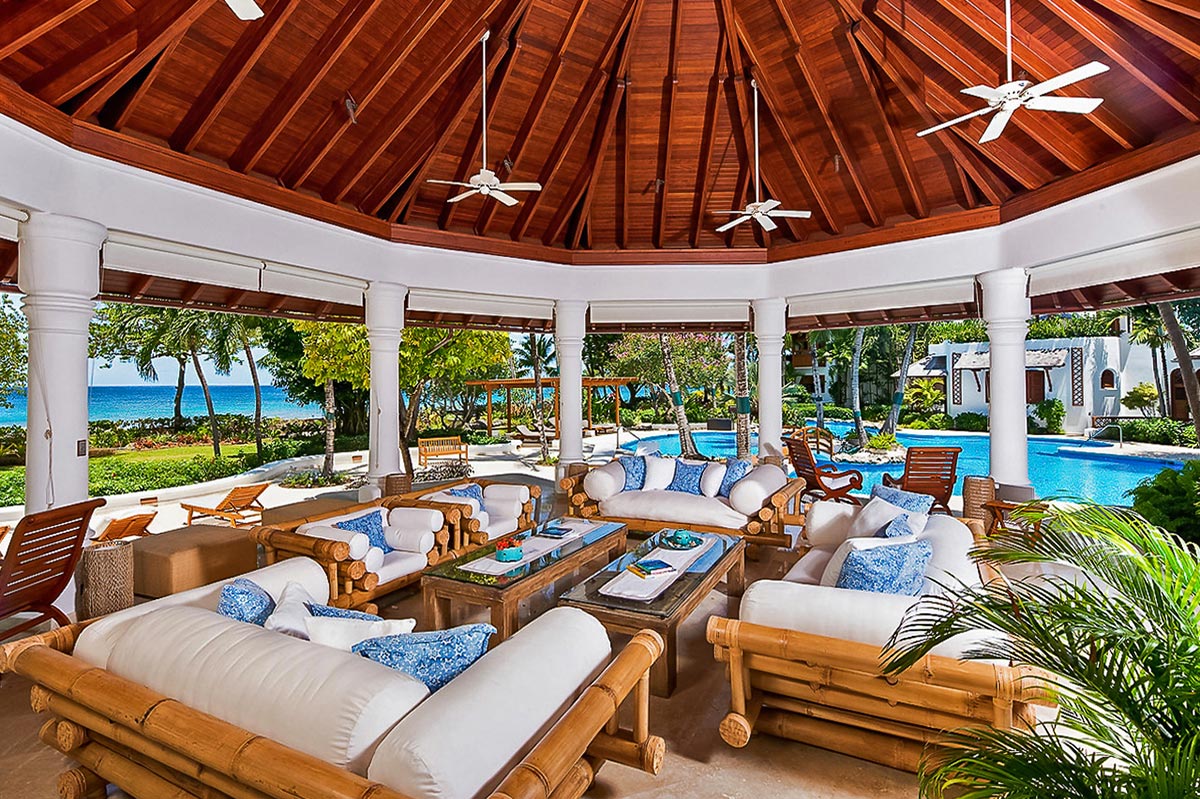 Once you get inside a pool, pool bar, gym, tennis courts, cinema and huge play area for the kids awaits. All of those are amazing but my favourite part of the whole house is the master bedroom, it feels like it has been taken straight out of a palace and has the most stunning views I have seen. If you plan the trip for your group then make sure you've reserved this room for yourself!
Chalet Les Anges, Zermatt Switzerland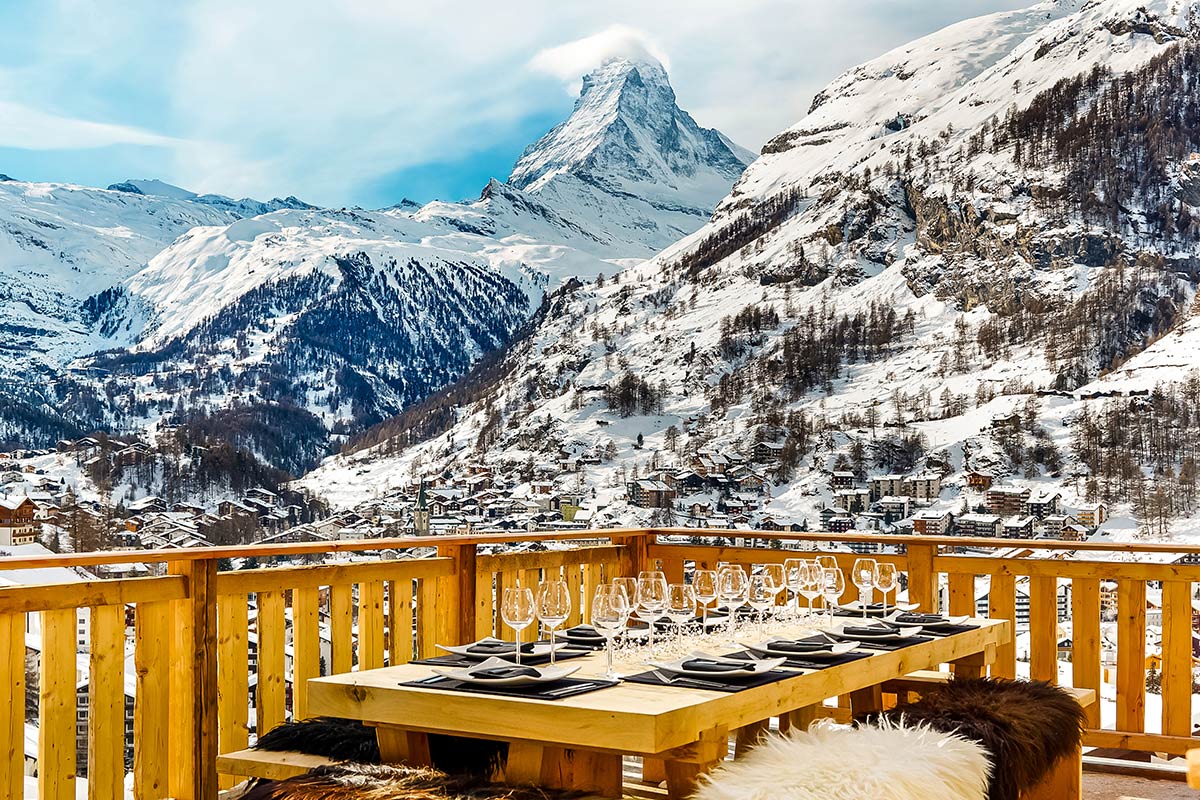 Located in the world renowned resort of Zermatt, Chalet Les Anges must be on this list because it has twice been voted as the World's Best Ski Chalet. The service here is incredible, so much so that I got the impression that the staff were able to read my mind! Lounging in the great room next to the grand piano, checking out the amazing art work, gazing through the floor to ceiling windows at the Matterhorn, I was thinking how great it would be to sip on a glass of champagne – from nowhere a glass was put in my hand! I don't know how they knew it but somehow they knew it's what was needed!
I really love Zermatt because it's one of only a few towns in the world that is completely car free, this adds to the appeal of this stunning mountain town that is full of top class restaurants and boutique shops. If you love hitting the slopes then it's the place for you because it is one of the largest skiing areas on the planet. How does eating breakfast in Switzerland, lunching in Italy and the returning back for dinner on the estate served up by your personal Michelin chef sound? It sounds perfect and that's exactly what you can expect when you stay at Chalet Les Anges. There are 7 beautiful bedrooms for your whole group to enjoy when you're not on the slopes, in the cinema, enjoying the spa or relaxing in the outdoor jacuzzi.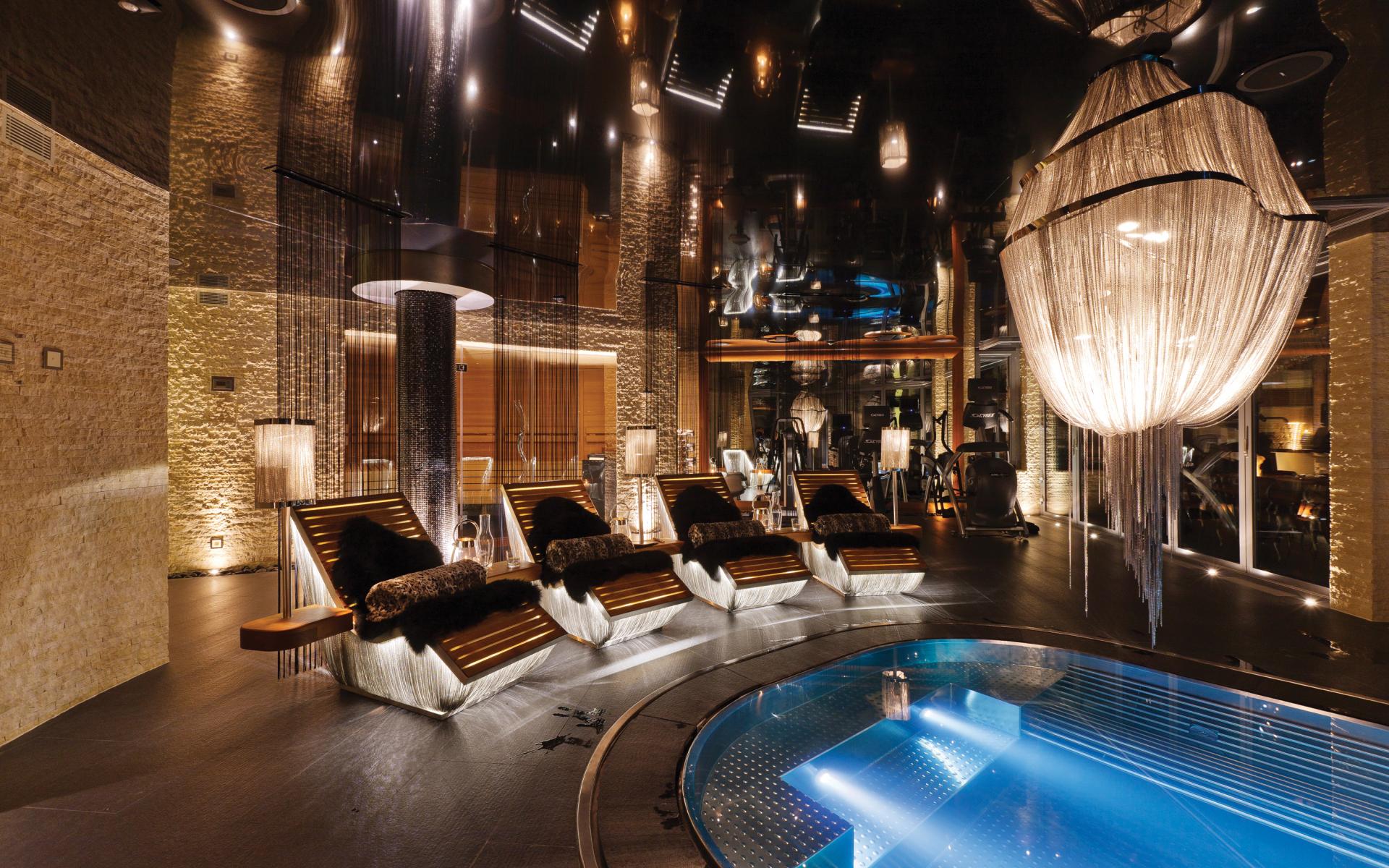 It really is no surprise why this chalet has won the prize for being the best in the world!
Have you been lucky enough to stay in any of these fabulous places? Maybe you've stayed in somewhere that you feel should make the list? Are you planning to stay in a luxury vacation rental? I would love to hear all about your experiences and stories. Just pop your thoughts in the comment section below, thanks for sharing!