Puglia offers many sites of cultural interest and breathtaking landscapes including beautiful beaches with crystal clear waters. In the wonderful scenery of Valle D'Itria you will also find the calm of its countryside together with the explosion of life of the many festivals where you will be able to taste the most typical flavours and listen to the most authentic sound of this region. There are gentle hills and scenographic villages, but above all there is the incomparable opportunity of spending some days in one of the symbols of this region, the typical Trullo houses, famous all over the world for their beauty and simplicity, as well as for their coolness that make them the ideal solution for a summer vacation. Many of them have been renovated in recent years and now host luxurious and exclusive holiday accommodation. Here is my personal selection: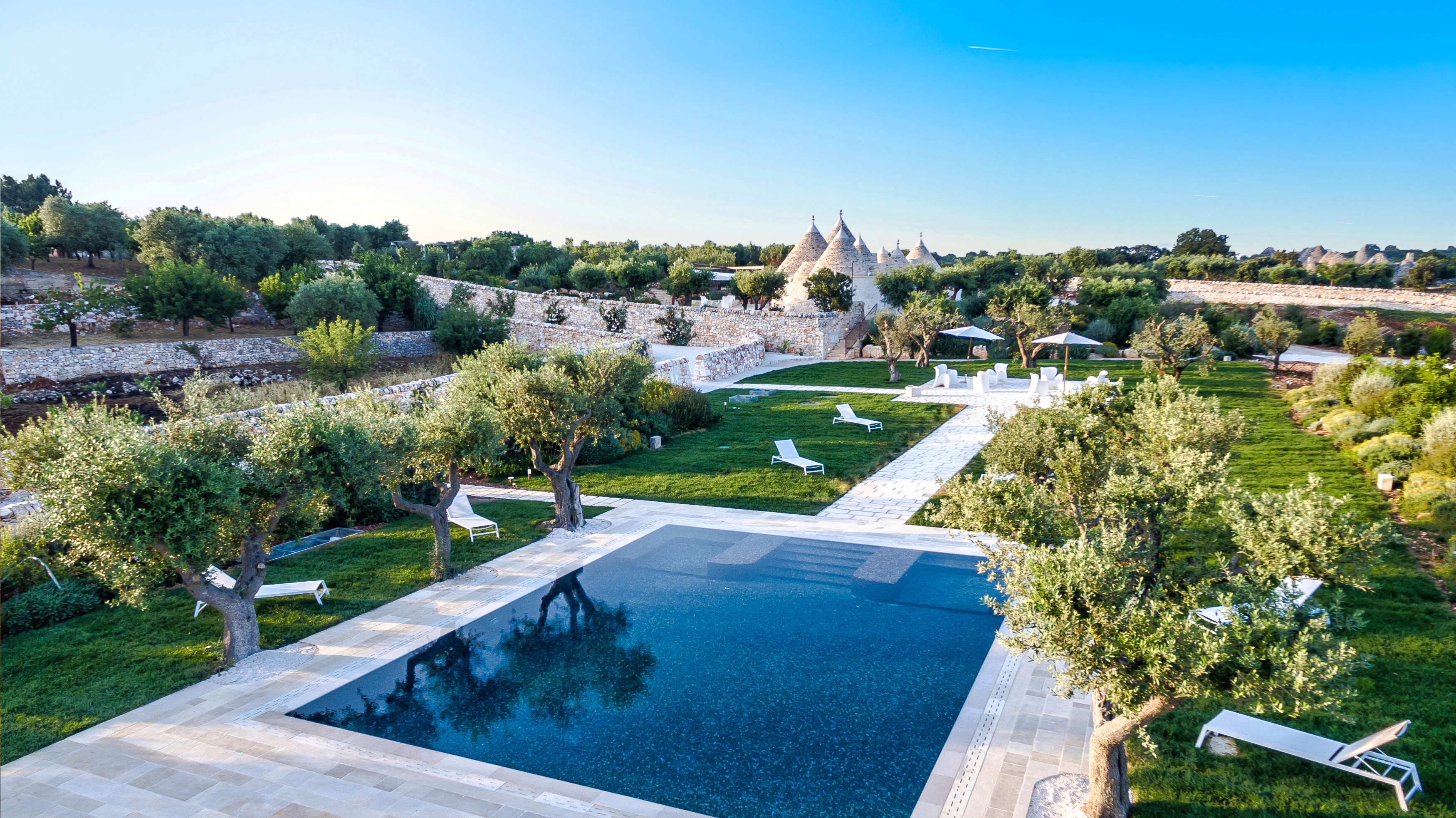 This Trullo House offers the best of outdoor summer life, with its green corners spread all over the outside, his beach volleyball court, its enchanting infinity pool, its wonderful outdoor kitchen, its patios to relax and enjoy the cool of the night. It has just been renovated with a unique and refined taste. With few minutes' drive you will reach Alberobello, the capital of the Trulli, Unesco World Heritage Centre from 1996.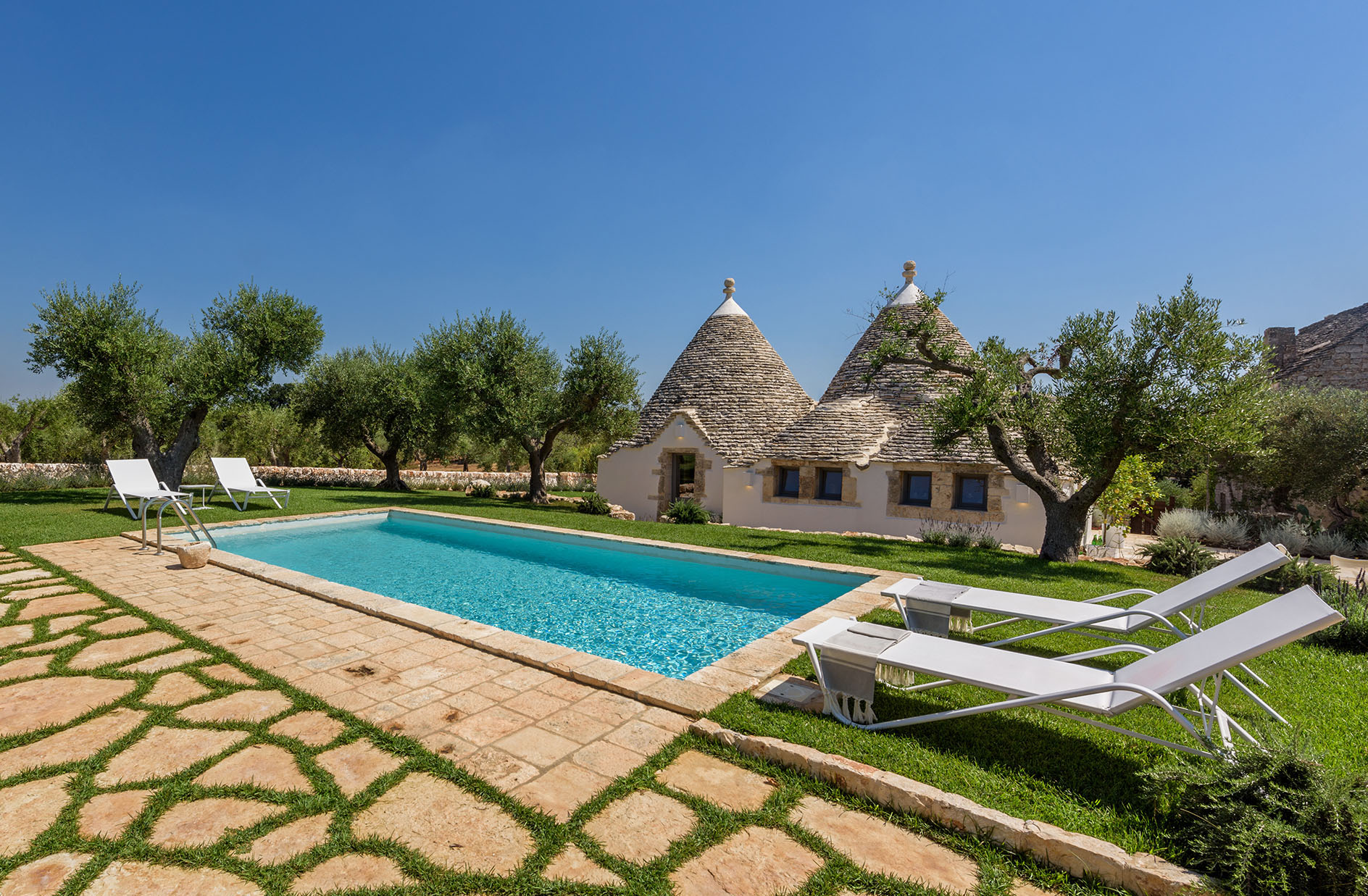 Among the most luxurious Trullo Houses of the countryside around Alberobello, Trullo Athena has been designed for a holiday of relaxation and well-being and offers an unforgettable experience. The exclusive features of this real gem include an outdoor gym, a Turkish bath and a fantastic patio to enjoy fantastic meals under wonderful starry nights, accompanied obviously by a glass of an excellent local wine. All this immersed in a sensational landscape and having Alberobello 10 minutes' walk away.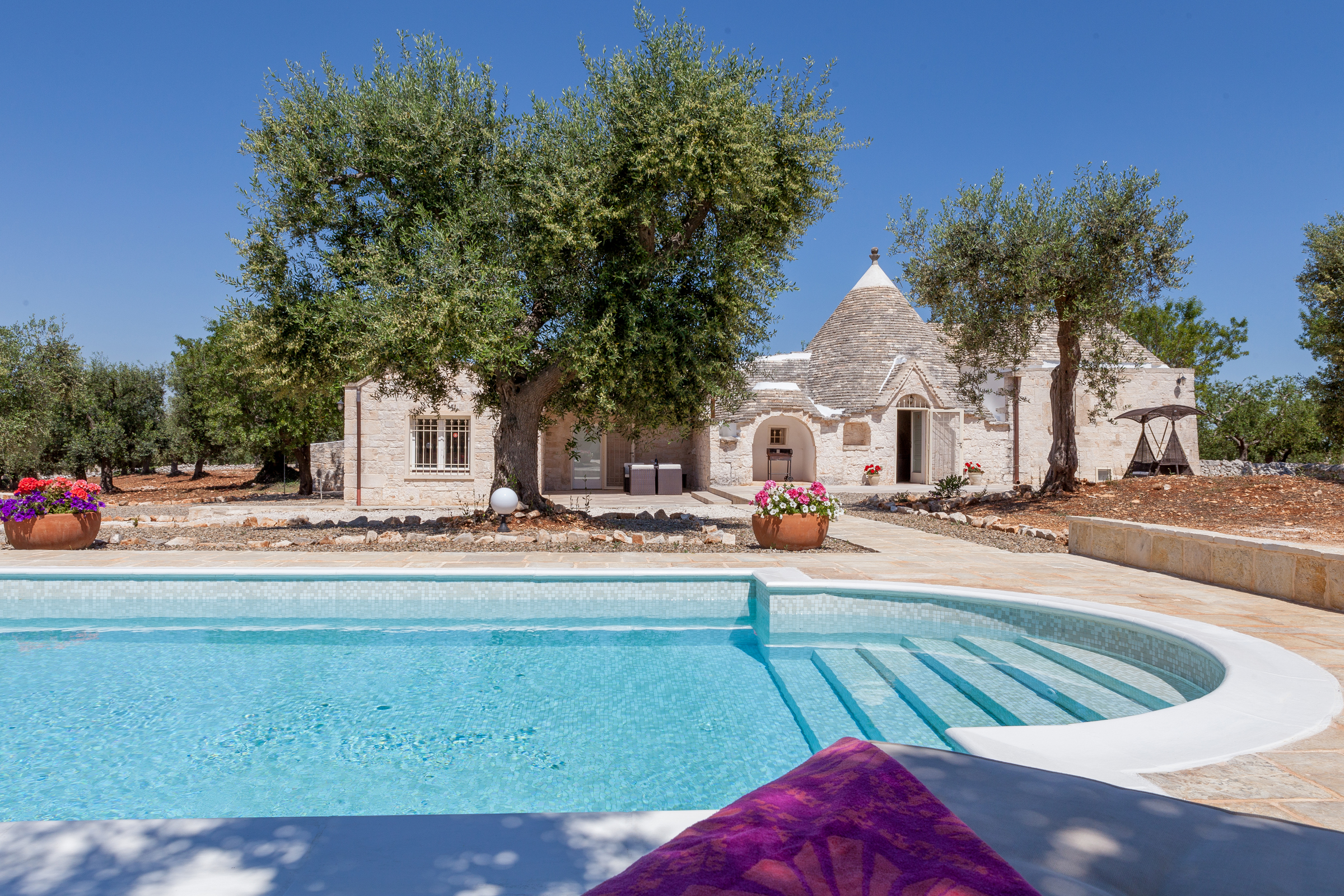 Just two kilometers away from the historic center of Alberobello, surrounded by a beautiful olive grove, stands Trullo Sofia, a perfect combination between the tradition of an ancient stone building and the comforts of a modern and luxurious villa. Particularly appreciated are the layout of the internal spaces that make up cozy convivial spaces and the stunning outdoor space dominated by the beautiful swimming pool.
Of Trullo Stefano you will appreciate above all the charm of the historical building and its peaceful environment, immersed in the Apulian countryside but at the same time not far from the most famous attractions. Hidden on a quiet country road, Trullo Stefano is surrounded by ancient olive groves and dry stone walls for an unforgettable holiday in the Apulian countryside. Relax in the swimming pool or try your hand as pizza chef at the stone-fired pizza oven. For the children a playroom just for them!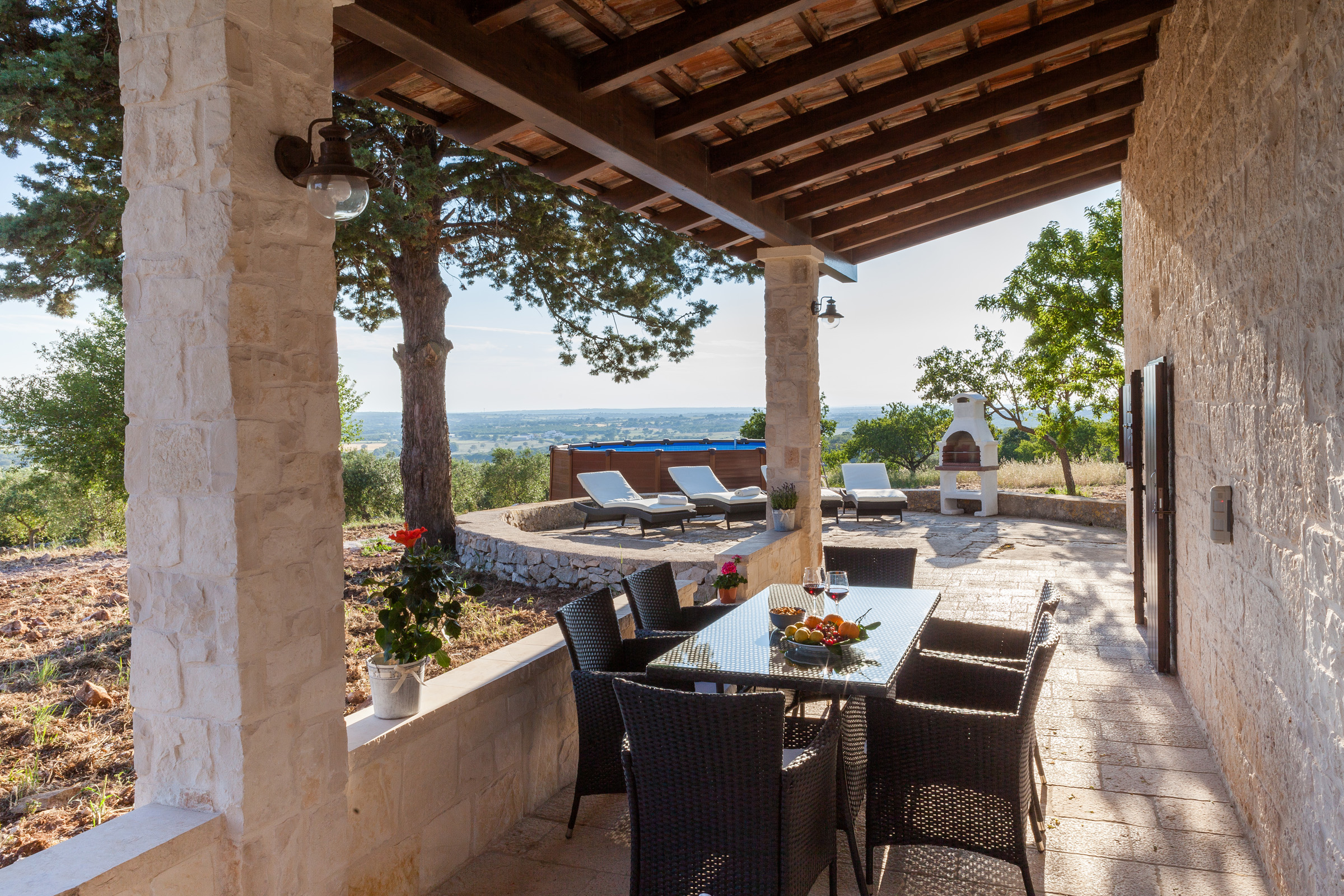 On a hill covered with olive grove and fruit trees, Trullo Badessa is surrounded by natural beauty and boasts beautiful views. This 18th century Trullo House has been recently renovated to preserve many of its original features while still offering a high standard of modern comfort. Outside you can enjoy a shaded veranda and a paved barn with a wood-burning barbecue. At your disposal there are two bicycles, for unforgettable rides in the amazing Apulian countryside.