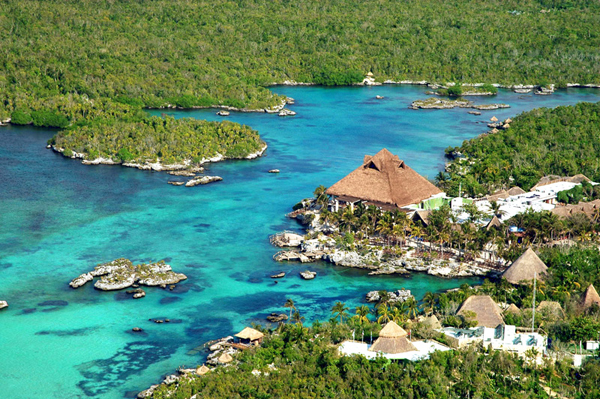 Exploring Xel-Ha Water Park
Riviera Maya, Yucatan, Mexico
In March, 2012 I took a week-long trip to the picture perfect Mexican island Cozumel, for their world renowned scuba diving (my favorite hobby in life). But with the mainland just a short ferry ride across the sea and all of the nearby attractions it was just too tempting to stay there the entire time.
I also ventured over to Playa del Carmen for a couple days  and in addition to diving one of the Yucatan's famous cenotes (underwater caves), I decided to also book a day-trip to see Tulum and Xel-Ha aquatic park. Xel-ha is located a short drive from Tulum on the way back to Playa. We spent the 2nd half of our day at there and it was a great time.
Advertised as the world's largest natural aquarium it has a freshwater river that meets an ocean lagoon surrounded by lush, green jungle. Boasting more the 90 species of marine fish, dolphins, manatees and lots of other wildlife (about a million iguanas) Xel-ha is a paradise for water lovers. Less known it is also part of an archaeological site of the Mayan civilization.
We snorkeled for hours, my friend swam with dolphins, we floated down the lazy river, relaxed in the sandy beach area, and filled our bellies at the buffet (tasty food in case you're wondering). It was the perfect place to cool off and relax after the unbearable heat and beat-down the sun gave us while at the Tulum ruins earlier in the day.
I definitely recommend anyone looking for a fun outdoor/water adventure check this place out, it is well worth the time and money spent!