There are so many ways to travel as types of travelers, of course, but if your choice is to do it as a backpacker, the main premise is that you must carry the right and necessary. I had my great learning in this regard last year, when I made a part of the Camino de Santiago, and I settled it when traveling to a rural area of Nepal. That was where I realized what I really needed and what I didn't. Therefore, in this post I leave you 10 essential things to travel as a backpacker.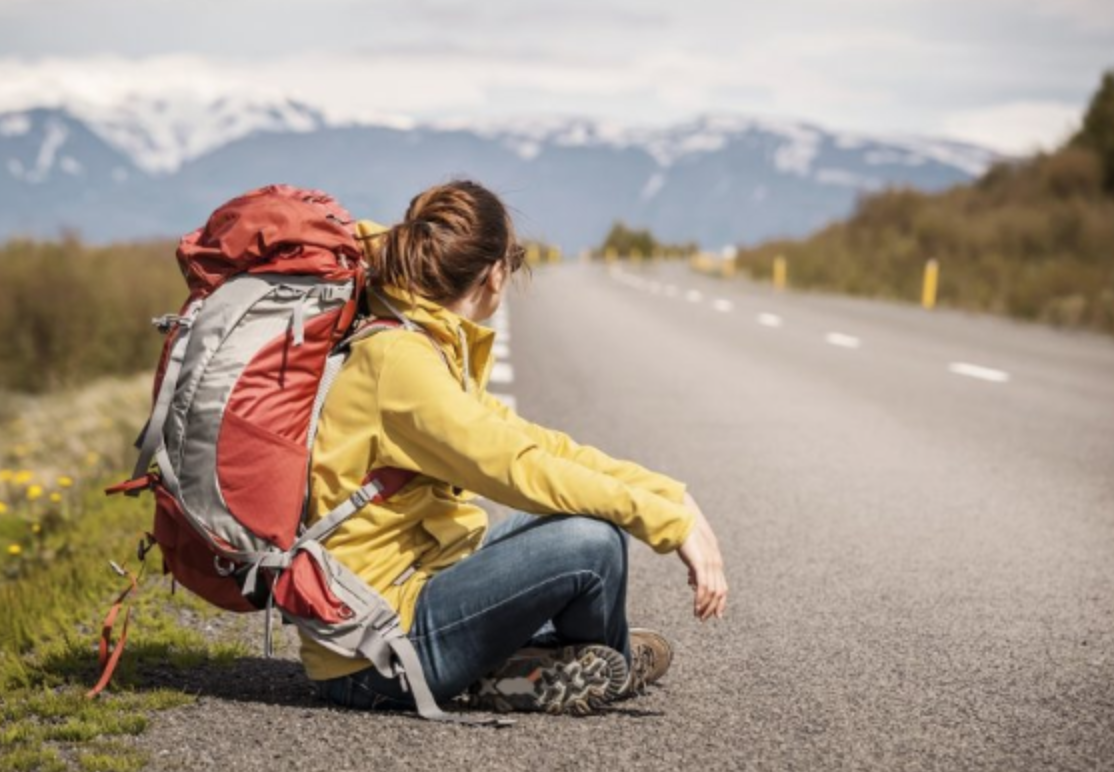 An External Battery
Let's be honest, today (almost) none of us leaves home without your mobile. And even less if we go on a trip, because this will be the phone (yes, mobile phones still serve to call), camera, notebook for taking notes, hiking tracker, and so on. That is why, and since it is not always easy to find a place to charge it and we do not want to be thrown just in that moment in which we really need it, it is best that we take an external battery that allows us several charges.
>> Also read, 5 Best GPS Tracker of 2019 for Hiker & Backpacker
A Sleeping Kit
If you are traveling as a backpacker, I assume that you will sleep in hostels, hostels or other places that encourage fellowship with many people sharing a small space, in addition to night snoring. Therefore, in your backpack you cannot miss a sleeping kit that includes at least some caps and a mask. If, in addition, long journeys by plane or train are waiting for you, do not forget an inflatable pillow (so it will take up little). As a curiosity I will tell you that I have a friend who uses a collar for her long trips to China and it is very practical :).
A Plastic Case for Your Documents
Who would like to be in the middle of a trekking, without a waterproof backpack or raincoat (two very important things too, since we put on) and put an end to the passport or that cool map that we have drawn soaked? No one, right? That is why it is very practical to put everything on paper in a plastic cover (yes, fortunately, there are many of us who continue to give life to the paper).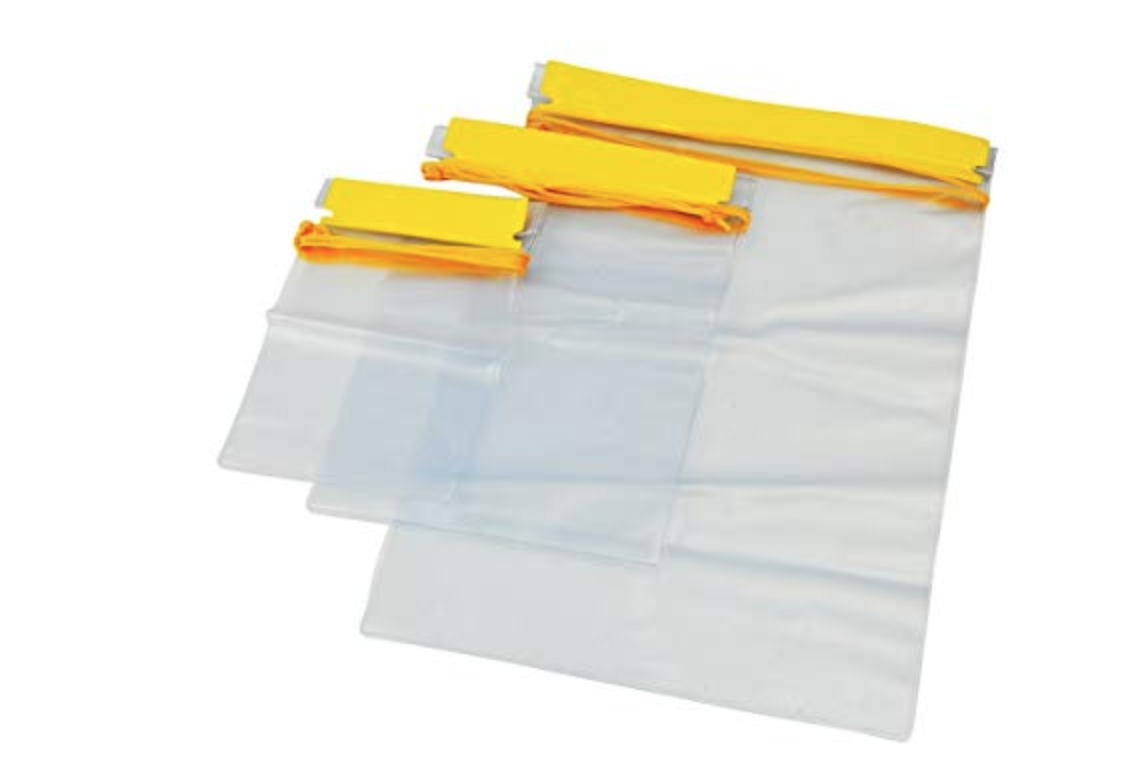 The Toiletry Bag / Kit.
And you will think, this is essential for any type of trip. Yes, this is something that cannot be missing in any backpack or suitcase that is worth it (not even if we go on a weekend getaway), but to the classic stomach protectors, acidity medications, antihistamines, analgesics, cream solar and mosquito repellent (these last two, only if you are going to areas that require them), I would add two basic ones: melatonin , if you are going to travel by plane and you usually get dizzy like me (it will help you sleep like a baby that they don't wake up at night) and  wipes, because you may have to stay a few days without taking a shower and, let's face it, nobody likes people walking a kilometer from us.
Discover the best corners of the world, thanks to our expert travel bloggers. Receive, every week, a new adventure proposal in your mailbox.
Another thing that is very useful is that the toiletry boats have a hook to hang them in any place where you end up showering.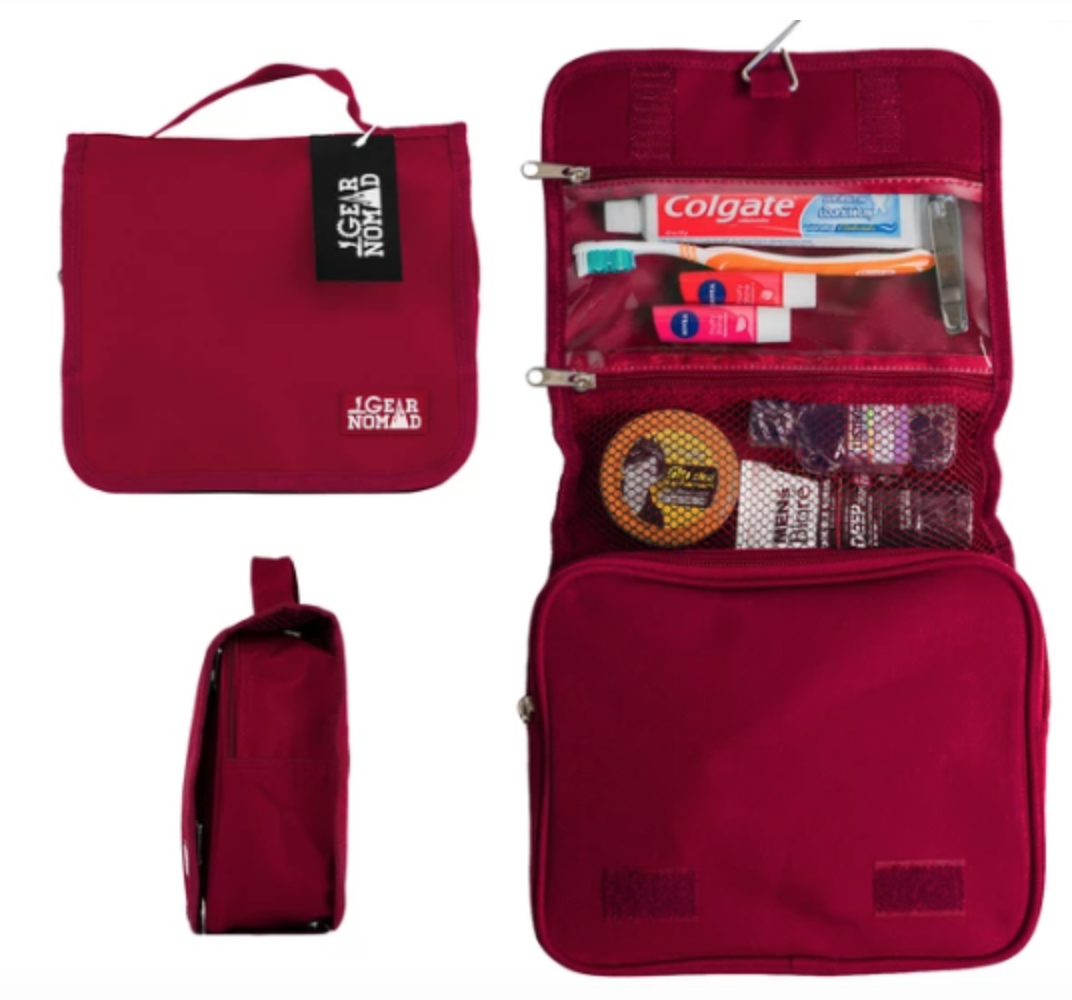 Neutral Soap
A bar of soap from a lifetime will help you to have clean clothes as often as necessary (especially the interior!) , because you have to keep in mind that in the backpack we should only carry the essential garments. On the Camino de Santiago, for example, it often saves your life to be able to carry your washed clothes hanging from your backpack and dry it in the sun.
A Universal Charger
If your idea is to move around different countries, a universal charger will be an indispensable element to put in your suitcase so you don't run out of charging your electronic devices.
Unmissable.
Yes, you may be thinking: "Unmissable ???". That is what I thought when I started the Camino and a few hours later I was grateful that one of my adventure companions carried a little box to fix the fanny pack that had been pierced (with the risk of losing everything little by little). In addition to a rush like this, I could get you out of fatter ones.
Water Treatment Pills
When you leave your comfort zone, not always drinking water is as simple as opening the tap and waiting for it to come out or approach a bar kiosk and order a bottle. Sometimes, you're in the middle of nowhere and the water you have on hand doesn't know if it's going to take you to the hospital. For that reason, it is not more than goals a box of water treatment pills that, in addition to taking up little space, cover a lot (a pill is usually used for a liter of water, unless you pick it up from a puddle, something that I strongly advise against ).
A headlight
Consider that, in the middle of the night, you have to go to a bathroom in which the only light you will see will be the one that seeps through the window, coming from the moon and the stars, how do you expect to manage? With a headlight,  indeed. Because if you expect to do it with a flashlight, you won't be able to use both hands … You know what I mean.
A Roll of Toilet Paper
In line with what I have said before, we cannot expect to find conditions like those we have in our country or in our home anywhere, let alone if we travel in a backpacking plan. And an example of this is toilet paper, so it costs you nothing to put a roll (or two) in your backpack, so it can happen. In addition to occupying and weighing little, it can save you in different situations.
Bottom Line
All this is essential for anyone but, obviously, each one will have certain objects as indispensable to put in his backpack. For me, on a personal basis, for example, a small notebook cannot be missing, which serves both as a travel diary and to write down happy ideas that suddenly come to mind.
And you, what would you add to this list?