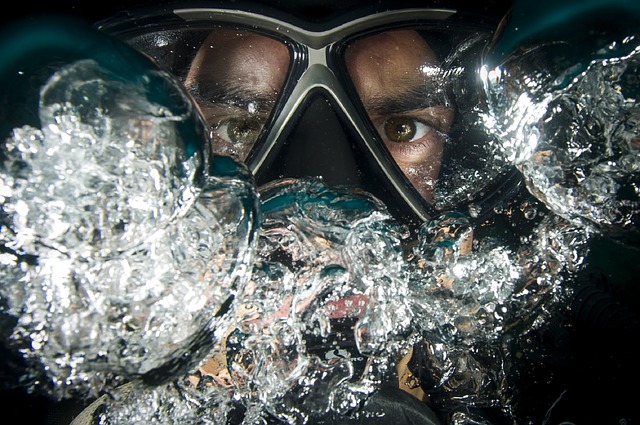 There are all sorts of adventure vacation choices out there, ranging from plunging deep underwater to flying high in a plane or helicopter and jumping back down to the ground. Yet no matter what sort of adventure you're into, it makes sense to do your homework first. Whether it's researching the pros and cons of your destination to ensure that it's right for you, or thinking carefully about what clothing and gear you need to take with you, there's a lot to consider.
Research your destination in advance
Whether you're a seasoned adventure vacationer or a newbie to the world of active vacations, there's always going to be an element of the unknown involved in booking a trip of this kind. This is why it makes sense to read as much as you can about the destination you've chosen before you commit yourself to going. You should always think carefully and honestly about where the limits of your comfort zone lie, and check that wherever you're booking is suitable for your needs. After all, there's no point in shelling out lots of money for a big vacation and then finding that you start to dread it because you're feeling nervous as the countdown ticks by!
Check out safety standards
It may seem boring to think about health and safety in the context of a vacation, but if you're doing something a little off the wall such as adventure sports, it's wise to think ahead. Some countries don't have rigorous standards like many places in the US do, and this means that there can sometimes be risks involved in activities such as rock climbing or bungee jumping – even if they're managed by a reputable company or organization.
It is, of course, your decision on where to go and what kind of risk level you're comfortable with. Just make sure that you come to a fully informed decision by doing your homework and finding out what conditions are like on the ground before you book. This way, you won't be in for any nasty surprises once you land and start your vacation.
Pack the correct clothes
There's nothing worse than turning up on vacation and realizing that you've packed and brought the wrong kind of gear – and this is especially true on an adventure vacation, when you often need highly specific items to make your activities worthwhile. For many, the internet is the place to go to get what you need delivered to your doorstep.
Websites like www.asseenontvstore.com sell compression clothing, which is perfect for a whole host of different activities on an adventure vacation. Again, it pays to do your research before compiling your shopping list. Think about what you need, and consider opting for multipurpose items that will come in handy no matter what you get up to.
Check that you're in shape
If you're really going to be adventurous while on vacation, then you may need to think about making sure that your body is up to the challenge. This is especially true if you're doing any kind of endurance sport while you're away – and if you need to develop a certain body shape or achieve a goal before you leave for your vacation, it can be easy to keep putting it off. However, before you know it, it'll be time to go, and if you can't participate in the adventure that you've planned, then you'll be really disappointed – so it's wise to plan ahead.
Don't forget the basics
In among all your specialist preparation, such as getting your sporting gear together or creating a checklist of adventure spots that you want to see, it's easy to forget about your other vacation needs. Remember that you'll need to pack a range of non-sporty clothes to wear in the evenings, for example, and you'll also need to get all of your travel documentation, such as your passport, organized and together well in advance. If the country that you're visiting requires you to apply for a visa, you should make sure that you do this well before your departure date.
Overall, it's clear that there's a long to-do list before you jet off on – or even book – your dream adventure vacation. However, by following our top tips and doing a little bit of preparation in advance, organizing your adventure vacation doesn't have to be stressful. All it takes is some organization, a dash of hard work, and a little bit of luck, and you'll be on your way to your destination in no time!