New Zealand is one of the most beautiful countries in the world, so what's better than discovering it on a road trip? The answer is that there's no other way! The country makes anyone who visits fall in love with the great outdoors; its blesses with mountains, glaciers, hotsprings, volcanoes and beaches. I think that where you travel by car of campervan, a road trip is going to be one of the best holidays you'll ever go on.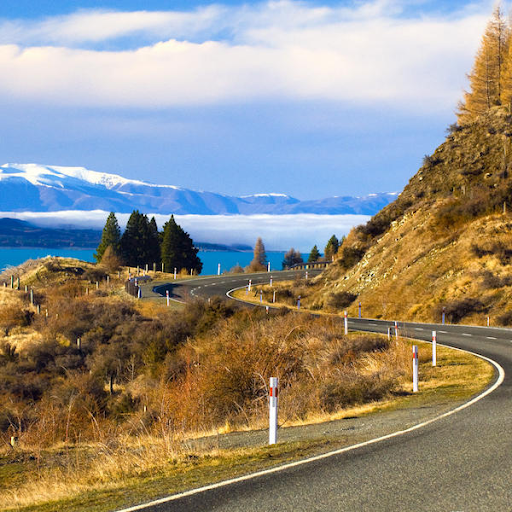 One of the biggest things about a road trip is choosing which car you're going to take. So make sure you do your homework and get opinions from the rest of your group, you don't want want a grumpy passenger in the back! It's really easy to choose your vehicle these days because there's loads of choice and the prices are super competitive too. If it's just you and another person you'll be able to pick up a mini car for about $70 a weekend (that's without any add ons), and if you've got a big group then there are loads of minibuses to choose from for about 50 bucks a day.
Once you've made your choice and everyone's happy it's time to start planning which route you're going to take. Here are 3 of the best road trips New Zealand has to offer:
Auckland & Bay of Islands
This is the ideal road trip to take if you're short on time, you'll get to see the north coast in all its beauty and also see Auckland, the largest city in New Zealand. It's amazing how much you can fit in on this short road trip; dolphin spotting, lounging on beaches, wine tasting in vineyards and experiencing the big city.
It is possible to use public transport to get to these locations, but in New Zealand the best way to get around is by car because there are so many little places to discover off the beaten track. I loved this route and getting off the main tourist route to uncover some hidden treasures.
You can do this trip all throughout the year because the weather is always good. I'd allocate about a week to complete the loop, taking it easy with shorter drives each day leaves you feeling less tired and  there's more time to explore.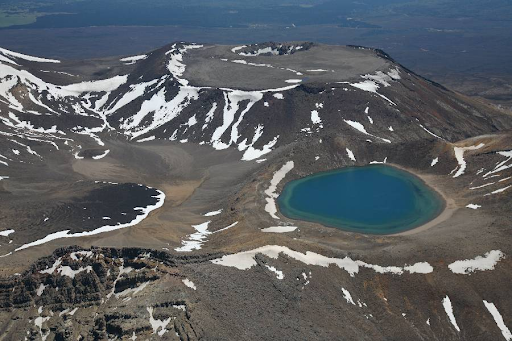 Auckland to Wellington
This is the ideal route for people to take if they want to experience the full beauty of the North Island. You may find that some of the scenery looks familiar because it is where the Lord of the Rings was filmed – remember how magical that looked? You follow what's known as the Thermal Highway from north to south, along the highway there are a number of geothermal wonders such as the geysers of Rotorua and the volcanic crater you'll find located in Lake Taupo. If you like wine then you're in luck because the route goes through the famous wine region of Martinborough, make sure you stop off at the vineyards because it's a great chance to chat with friendly local producers and stock up for the rest of your trip. The finish line is in the southernmost capital city on the planet, Wellington, where you can celebrate finishing and have a great night out in a bustling place.
When people see that you travel between two major cities often they consider just flying. If you do that you will miss so much of what New Zealand is all about; national parks, natural springs, mountain ranges and much more – they're all the things that make the country famous! In your car or van you'll get the best Kiwi experience possible and get to meet the people who live out in those remote locations.
I'd say that going between November and December is best, the weather will be good and the route should be fairly quiet before the christmas rush. Ideally 16 days is ideal because it gives you more time to enjoy Lake Taupo and the wine country, but you can easily do it in 12.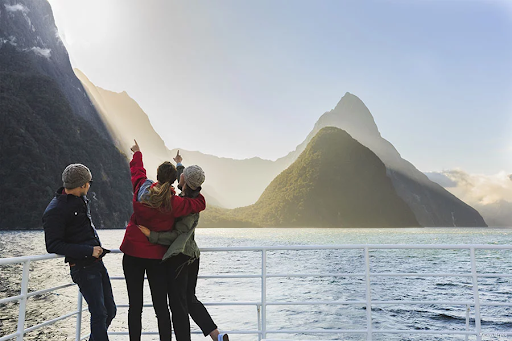 Christchurch North Loop
I love this route because it's an awesome way to explore wine, wildlife and winding routes. Starting in Christchurch you head north up to Kiakoura which is a lovely seaside town, make sure you feast on the crayfish which is the speciality here, and then you can try out some whale watching before you get to Marlborough Sounds. There are loads of adventure activities that you can do as well, so have a go at them before you hit Lake Nelson. Nelson is the place where you should stay as you discover Abel Tasman National Park, I'd take a couple of days here because the park is special!
Having a car or van here is essential because there are so many vineyards, beautiful landscapes and lakes to see – without a car you wouldn't be able to hop between them with ease, I think it would be torture visiting here and having to stick to public transport! You can also stay as long as you want, that's a good thing if you find the Sauvignon Blanc is tasting good.
The summer months are best here, that's from November to March. The ideal length would be 18 days because the slow pace of life on the South Island makes you want to take it slow. If you don't have 18 days then you could get it done in 14.