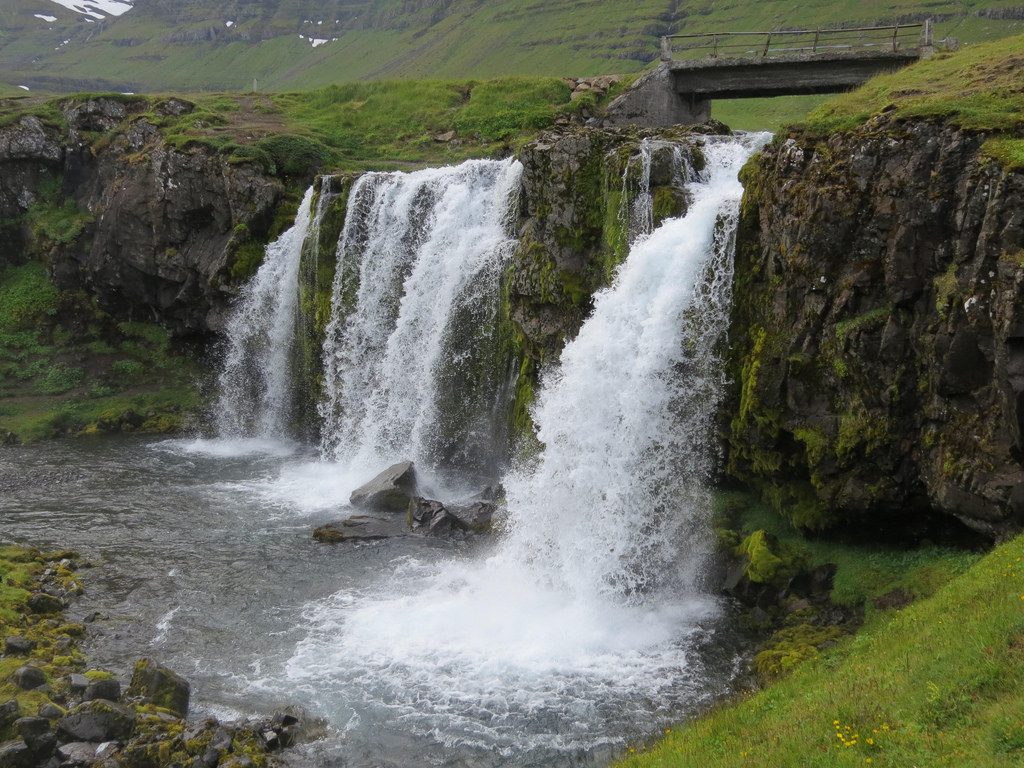 Iceland is a fascinating country which is dominated by some of the most incredible natural splendour that you are ever likely to see. From thermal springs, dramatic mountain ridges, thousands of square miles of greenery and glacial forests. This Nordic country offers a great destination to any traveler and aside from the vast natural beauty, the people and the culture here in Iceland is something very unique and exciting.
As with most cultures, the best way to get to the heart of it is through the cuisine, and Icelandic food is no different. If you do plan on staying in this beautiful country, here are 7 dishes which you simply must try.
Plysur
Plysur, or the Reykjavik hot dog as it is more colloquially known, is a blended beef, lamb and pork sausage, which is served with sweet mustard, remoulade and deep fried onions. This take on a  traditional hot dog has been popular for many years in Iceland, with Reykjavik's Bæjarins Beztu Pylsur operating in the city for over 60 years. This is the perfect street food snack.
Lamb
Whilst not a dish per sais, the lamb in Iceland is known around the world as being some of the most succulent and tasty that can be found. This is thanks to the life which the sheep lead, living  on the open grasslands in the hills, drinking glacial water and enjoying the wild plants and berries which grow in these areas.
Skyr
This is a dish which is very popular amongst the locals and it is a dairy product which can only be described as being a strange marriage between cottage cheese, and natural yoghurt. The Skyr is made using pasteurised skimmed milk and the naturally appearing bacteria that forms. Usually this will be eaten like cream with a cake or a scone.
Fermented Shark
If you really want to dive in at the deep end in terms of Icelandic cuisine, fermented shark is the dish to try. Whilst it is far from popular in the country, this dish is deeply rooted in the heritage of Iceland. Historically the shark would have been fermented in urine, but thankfully this practice has changed and you will find the shark fermented using vinegar and other natural ingredients to flavour the meat. The flavour of this meal is tough to describe given its unique nature, it is just one of those dishes which you must try in order to get an idea.
Meat Soup
With the chilly conditions in most parts of Iceland, you are going to need something to warm you up, and meat soup is the best option. Usually this will be made with lamb, and whilst it is made in a similar way to a stew, it is far more watery than what a traditional stew would be. Mixed in with the lamb meat and stock is rice, root veggies and plenty of salt and herbs, together this makes for a hearty, warming and comforting soup which can be found throughout the country.