The Australian Outback is one of the most unforgiving landscapes on the planet, with temperatures reaching as high as 60 degrees celsius during the summer months.Any road trip to this sparsely populated area, needs to be carefully planned. This helps minimise the risk of a mishap. The most important consideration is arguably your choice of vehicle. With searing heat, dirt roads and kangaroos to contend with, your vehicle has to be reliable.
To help get you through this iconic Australian region safely, we've rounded up five of the best vehicles for an Aussie Outback adventure.
1. Ford Falcon Station Wagon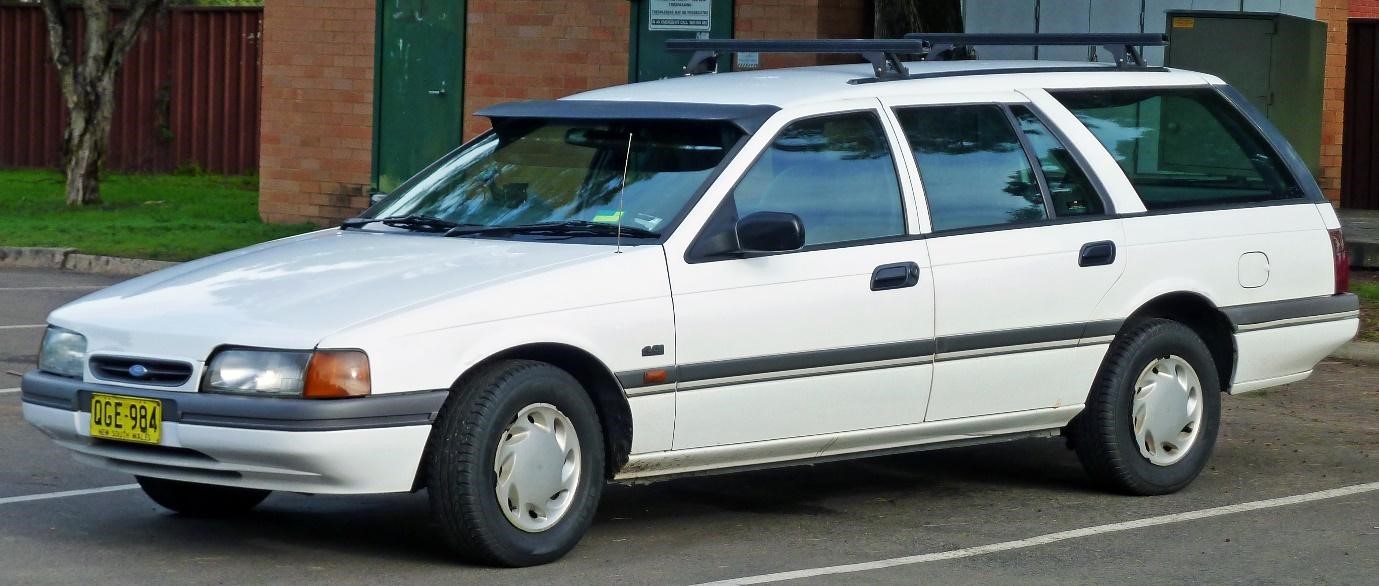 Source: Wikipedia
Second-Hand Price Range: $1,000-8,000
Main Plus Points: Spacious, cheap, easy to source spare parts, large boot space, cheap insurance
Drawbacks: Windows can become dislodged when down and can't be wound back up
Perfect for: The backpacker on a budget
The Falcon was one of the most popular cars in Australia during the 80s and 90s. Its large size and modest styling meant that it suited both suburban families and countryside farmers equally well. However, thanks to the emergence of the ute, the Falcon's popularity began to wane. Ford manufactured its final model in 2016. Despite this, the Falcon continues to be a common sight on Australian roads. This is in part due to its popularity with backpackers.
The Falcon Wagon is almost the ideal car for a long road trip. It's spacious enough to comfortably fit four, and has a large boot space to fit a wide variety of luggage. In fact, the boot is so big, it can be transformed into a temporary bedroom. The vehicle has a strong reputation for reliability. Even if the worst does come to worst, it's easy to source spare parts from any nearby garage.
2. VW Kombi Van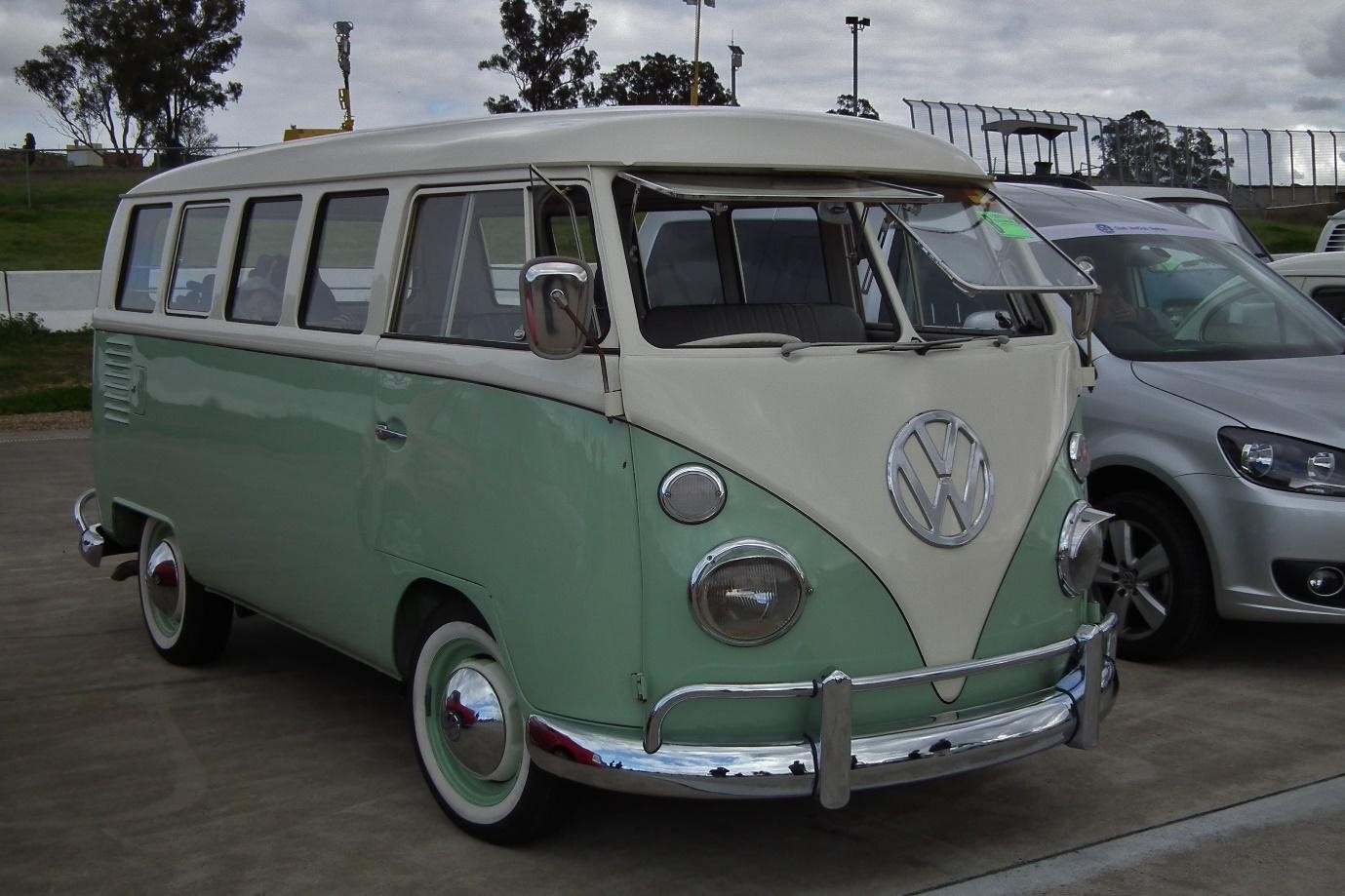 Second-Hand Price Range: $5,000 -25,000
Main Plus Points: Iconic style, free accommodation, envious looks, easy to source parts, spacious, roof space, resale value
Drawbacks: Good Kombis can cost A LOT, slow top speed, poor battery, rust
Perfect for: The beach bum that loves to surf
Is there a more memorable van design than the VW Kombi? First built in the early 50s, the vehicle has become a much sought-after piece of hippy memorabilia. This unfortunately means that the starting price for this campervan is out of reach for most budget travellers. If you do plenty of spare cash, you'll likely be able to recuperate much of your outlay, if you sell later on. Many second-hand versions of the Kombi van have been altered to include sleeping spaces and cooking facilities.
With the potential high cost of food and accommodation in Australia, this can represent a significant saving over the course of a long trip. Historically, (apart from the recent 'Diesel-gate' saga) Volkswagen enjoys a favourable reputation when it comes to reliability, and the Kombi Van is no different. It's important to check the battery, as they have been known to drain when going unused for any significant period.
3. Toyota Hilux Ute / Dual-Cab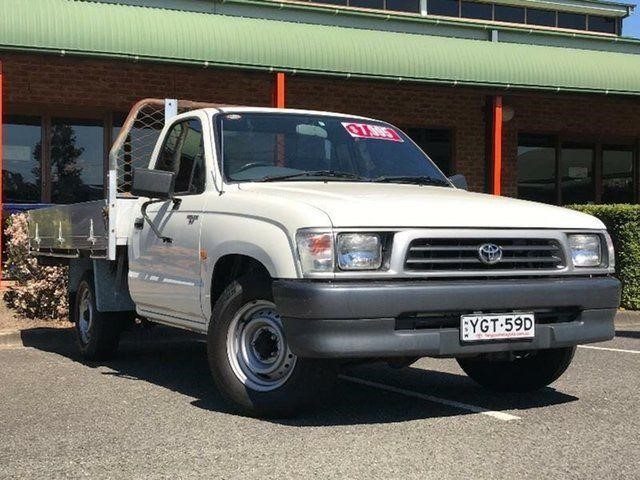 Second-Hand Price Range:  $3,000 – 15,000
Main Plus Points: Reliable, easy to source parts, most are 4WD, safe storage compartments
Drawbacks: Space, cost for newer models
Perfect for: The off-road adventurist
The Toyota Hilux made history Down Under last year when it became the best selling vehicle of the year. It was the first time that a ute had won the award. This highlighted the growing preference amongst Aussies for open-ended boot spaces. Modern day versions of the Toyota Hilux include a dual-cab, although these are on the expensive side, due to their popularity.
Since its introduction to the Aussie landscape way back in the 60s, the Toyota Hilux has become renowned for one thing: rugged dependability. It's for that reason that it's hard to look beyond the Toyota Hilux if you're wanting to explore the outback. Its ride height means that it can easily travel off road without the worry of causing damage to its underside.
If you're concerned about running into local wildlife, a bulbar can easily be bought and installed for under $1,000. Of course, the main drawback with the Hilux is cost. If you're travelling with a group of friends, you might be best to consider the dual-cab option, but this will cost more than the standard ute variation.
4. 4WD Van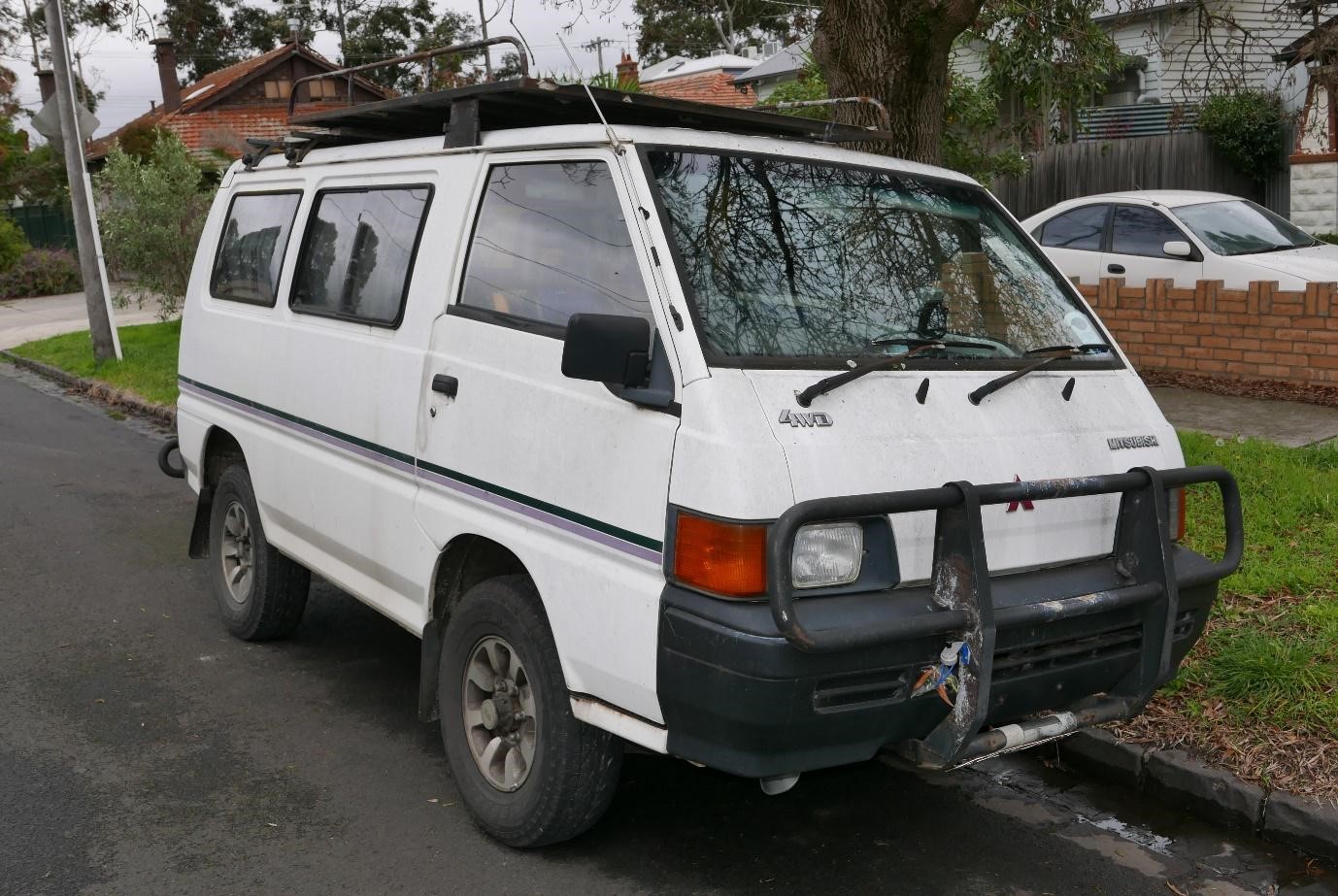 Source: Wikipedia
Second-Hand Price Range: $1,500 – 15,000
Main Plus Points: Free accommodation, boot space, roof space, 4×4.
Drawbacks: Slow top speed, difficult to source parts, small cabin space
Perfect for: The practical couple
The Outback isn't going to be awash with five-star accommodation, so it's logical to look into buying a 4WD van with enough space to fit a mattress. Cabin space in most 4WD vans is limited, which means this choice is probably best suited to couples or 3 people.
While many manufacturers produce vans, it's best to stick to popular models, (Toyota, Ford, Nissan, etc). This ensures that if you do break down, sourcing parts to fix the issue will be easier.
5. Holden Commodore Wagon Or Sedan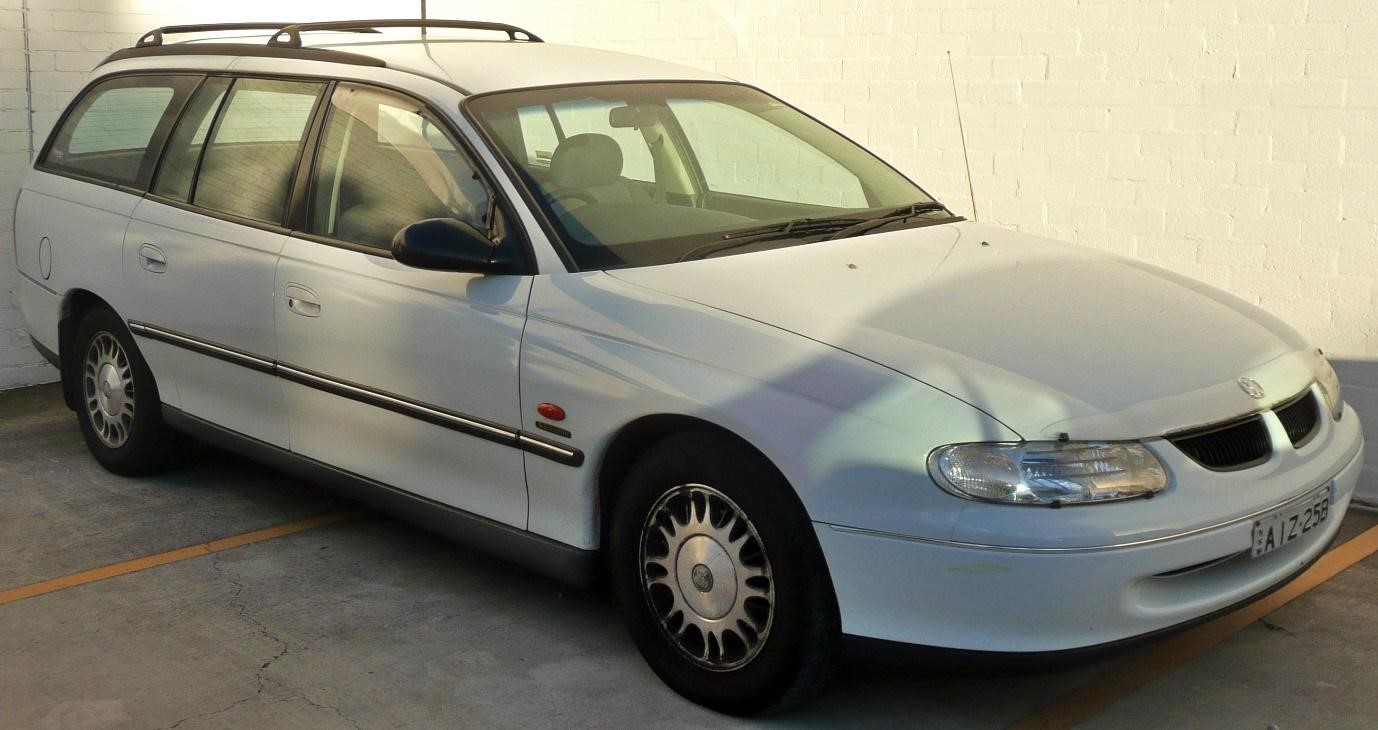 Second Hand Price Range: $1,500-10,000
Main Plus Points: Spacious, cheap, reliable, easy to source spare parts, large boot space, cheap insurance, handling
Drawbacks: Thirsty on fuel, oil consumption
Perfect for: The backpacker on a budget
Pepsi vs. Coca-Cola. Ali vs. Foreman. Microsoft vs. Apple. History is full of famous rivalries. Our favourite for the purpose of this list is the battle between Australia's most iconic motoring duo: the Ford Falcon and the Holden Commodore. Both vehicles share similar traits. It's perhaps best to point out where the Commodore is ever so slightly different to its close mate.
When it comes to handling, the Commodore has a slight edge. Holden's Aussie built machine is not only responsive, but also provides plenty of comfort whilst travelling the outback. Also, the Commodore can match your strong sense of adventure with easy upgrades. Find a range of accessories for your Holden VF Commodore, for example. Consider comfortable seat covers and protective car mats for your vehicle. Select the year and car body for the best fit, and you are all set.
On the downside, Commodore owners have reported issues with excessive oil consumption in some models. So there you have it. Some great vehicle options and what to look for, when you take that historic road trip journey to the outback.