Road trips provide an opportunity for you to bond and make memories as a family. Regardless of your road trip destination, there are fundamental essentials that you need to ensure you carry along with you. These items will help you stay safe and have a good time with your family. The items include;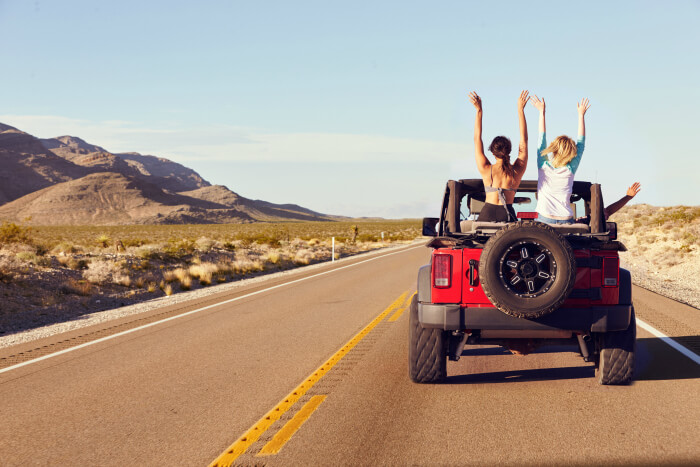 Packing First Aid Kit to Ensure Safety
It is better to be safe than sorry. A first aid kit comes in handy in an accident or an allergy due to a change in climate or diet. Therefore, ensure that you pack a first aid kit that contains basic first aid items such as a water bottle, spirit, bandage, and a pair of scissors, to mention but a few. Having basic first aid skills comes in handy in such situations as well.
Travel Itinerary
A travel itinerary will save you valuable time as you take your road trip. This involves having a detailed outline of the stops you are bound to make, the motels you will spend the night in, and so on. Have a map of the area you are taking a road trip to help you familiarize yourself with the routes.
You may arrive quite late, and having previous knowledge of the routes will help you with proper navigation. Also, with a map, you can pinpoint the nearest garage and gas station. Before you leave your home, ensure that you prepare a clear travel itinerary to help you have a smooth road trip.
Car Insurance
Car insurance is one of the most important documents that you need to have with you before you leave your home. It is required by the law that every vehicle on the road should have car insurance. Therefore, this will help you comply with the law and shield you from any accident costs that may occur during your road trip. It is important to have comprehensive car insurance that will cover you from various uncertainties, including theft. This way, you can have peace of mind as you take the road trip with your family.
Also, it is important to note that the weather conditions are turning for the worse across the nation. This climate change may affect weather events such as hail storms. Hail storms are quite dangerous, and according to reports, the storms are only going to increase in terms of intensity. Therefore, it is important to avail of hail damage insurance to protect your family and belongings during the road trip
Pack your Electronics
Ensure you pack your smartphone and cameras before you leave for a road trip. The cameras will help you capture great moments with your family and also capture the scenery along the way. Also, you can use your smartphones to download GPS apps to help you navigate with ease. In addition, you can download online games which you can play as a family during your road trip. This will help you keep the driver active and focused on the road. Do not forget to pack your chargers.
Snacks
Your child may get hungry along the way. To avoid many stops at restaurants along the road, pack some snacks to help keep every family member full and energetic. Without snacks, you may waste a lot of time making stops every now and then to grab a bite. Some good examples of snacks to pack include yoghurt, fruits, cookies and a bottle of water.
You can also carry a large lunch box which you can share as a family along the trip. Carry a bin to dump all the waste materials to avoid littering the environment and keep your car clean and organized.
Pack Some Extra Clothing
Given that the weather in the country is expected to worsen shortly, it is essential to be prepared with extra clothing such as heavy jackets and blankets in case there are heavy rains and cold. Also, you can stay warm with the extra blankets in case of delays, and you haven't arrived at your destination by nightfall.
In addition, carry baby wipes and diapers for your child. This way, your child can remain comfortable along the trip. Also, pack some towels in case your destination has a beach or swimming pool.
Car Emergency Kit
Ensure that you have a fully stacked car emergency kit if your car breaks down in unfamiliar territory—pack flashlights to help you maneuver with ease when it gets dark. Double-check to ensure that your spare tire is in perfect condition and you have all the necessary items required to change a flat tire.
By packing all the above materials, you are bound to have a good time during your road trip with your family.