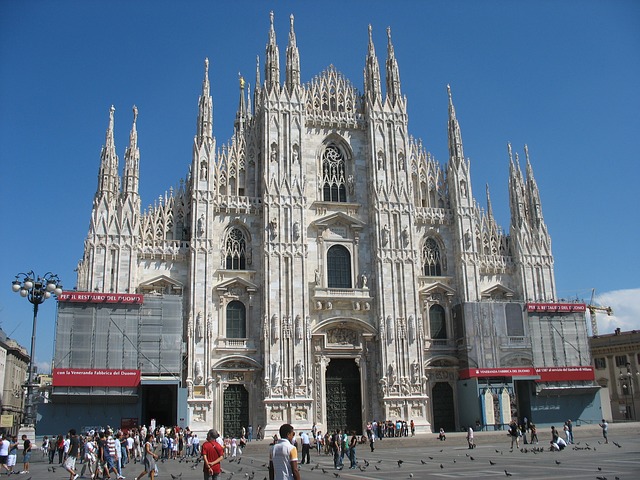 Although a weekend is not a long period of time by any stretch of the imagination, the fashion capital of Italy is definitely a place where you can get a teaser over a weekend. Be warned though, you will most likely want to come back for more. I wanted to make this guide to let you all know how to best spend your next weekend in Milan, I hope you enjoy it and read on to find more.
Where to stay
As with most European cities, the transport system is very good and very fast. Staying in the centre of the city is a good idea, but could be a little expensive. Don't be afraid to book somewhere a little far out as you can be in the city centre in a number of minutes. After finding a great apartment and experiencing the city like the locals, it is time to find a guide. The ideal way to have get some really great experiences is to try this out and a great way to find people like this is through Withlocals and you can find out the inside knowdledge from your guide like great restaurants, bars, clubs, parks or even just enjoy a dinner party with them. This is a great way to meet others too and you can truly make some lifelong friends by doing this.
Visit the Duomo
The Duomo should be any traveler's first port of call when visiting Milan. This Gothic cathedral is the heart and soul of the city and the most iconic landmark. Much like the Segrada Familia in Barcelona, it is forever being repaired and perfected and has been like this for many years. One of the most striking features is the three and a half thousand statues that adorn the buildings, as well as 135 spires. This is a simply stunning sight that must be included in your weekend in Milan and I go there each time I am in Milan.
Galleria Vittorio Emanuele II
After visiting the Duomo you can head over to the nearby Galeria Vittorio and it is one of the oldest shopping centres (or emporiums rather) in the world. The building itself is extremely beautiful with marble floors, mosaics and glass domed ceilings. There is a mosaic of a bull here that is said to bring good luck if you spin around on one foot on his lower regions! The tiles at this point are replaced very frequently as a huge number of tourists do this and the tiles simply wear away.
Eat traditional Milanese
We always associate Italian food with pasta and pizza, but these dishes are more prominent in the southern parts of Italy. In Milan, you can certainly get these, but the Milanese eat much differently to those in the south. For example the dishes are more based on rice and polenta (and also pasta), but they eat soups and a number of braised meats. This diet is also influenced by the high mountains of the area and the Swiss border, which means some great mountain cheeses too. This is a great opportunity to go and eat something traditional in a restaurant or at home with one of your new friends!
Shopping
Everyone knows that Milan is perhaps the shopping capital of Europe and going there is not something that will disappoint. There are quite literally shops everywhere and we can all understand why the Italians are some of the most fashionable people on the planet with a huge number of clothing, jewellery, shoe and accessory shops. All you need to do is walk around, there is no doubt that you will find something to suit your needs! Think Gucci, Prada, Louis Vuitton and much more. You will also notice that the Italians are also shopping and have a shopping bag in their hand at all times in Milan!