If you read much of this blog you'll notice a theme – I like warm tropical destinations and haven't spent much time visiting places that require putting on pants or long sleeves. Iceland however has been tempting me to do just that with it's extraordinarily diverse landscapes and beautiful nature. I'm making it a goal to visit in 2016 and this is why.
The Northern Lights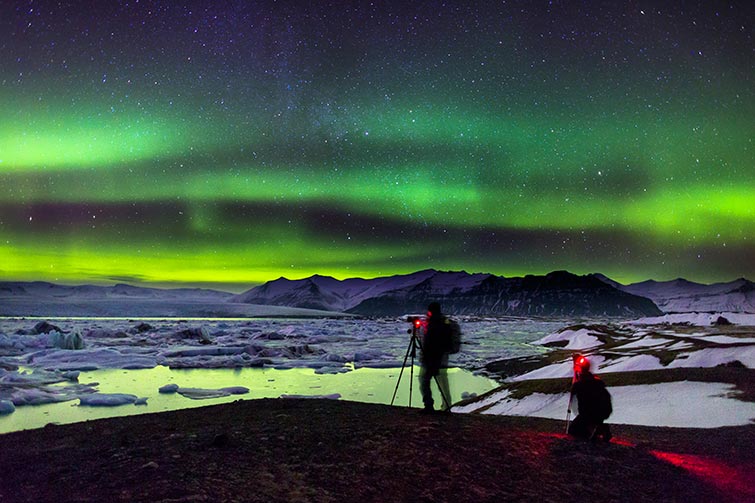 The Northern Lights are one of the most mesmerizing natural phenomenon and in my opinion should be on everyone's bucket list. Although you can witness the naturally occurring aurora from multiple destinations. Northern Lights holidays are increasingly popular, Iceland is once of the most affordable places to see them. The country's great roads make it easily accessible which means you have the option of heading out in a rented car, or even better 4×4 camper rentals in Iceland** are the best. That way it gives you the chance to hunt for the lights yourself. Iceland's incredible landscapes provide the perfect atmosphere to gaze up at the sky and take in all it's glory.
**FOR 10 DAYS ONLY, Cozy Campers is offering a special 30% discount on all their campers during high season (May 15 – August 15, 2021). If you're planning to visit Iceland, make sure to visit their website and book your favorite camper from January 1 to 10 to get the discount!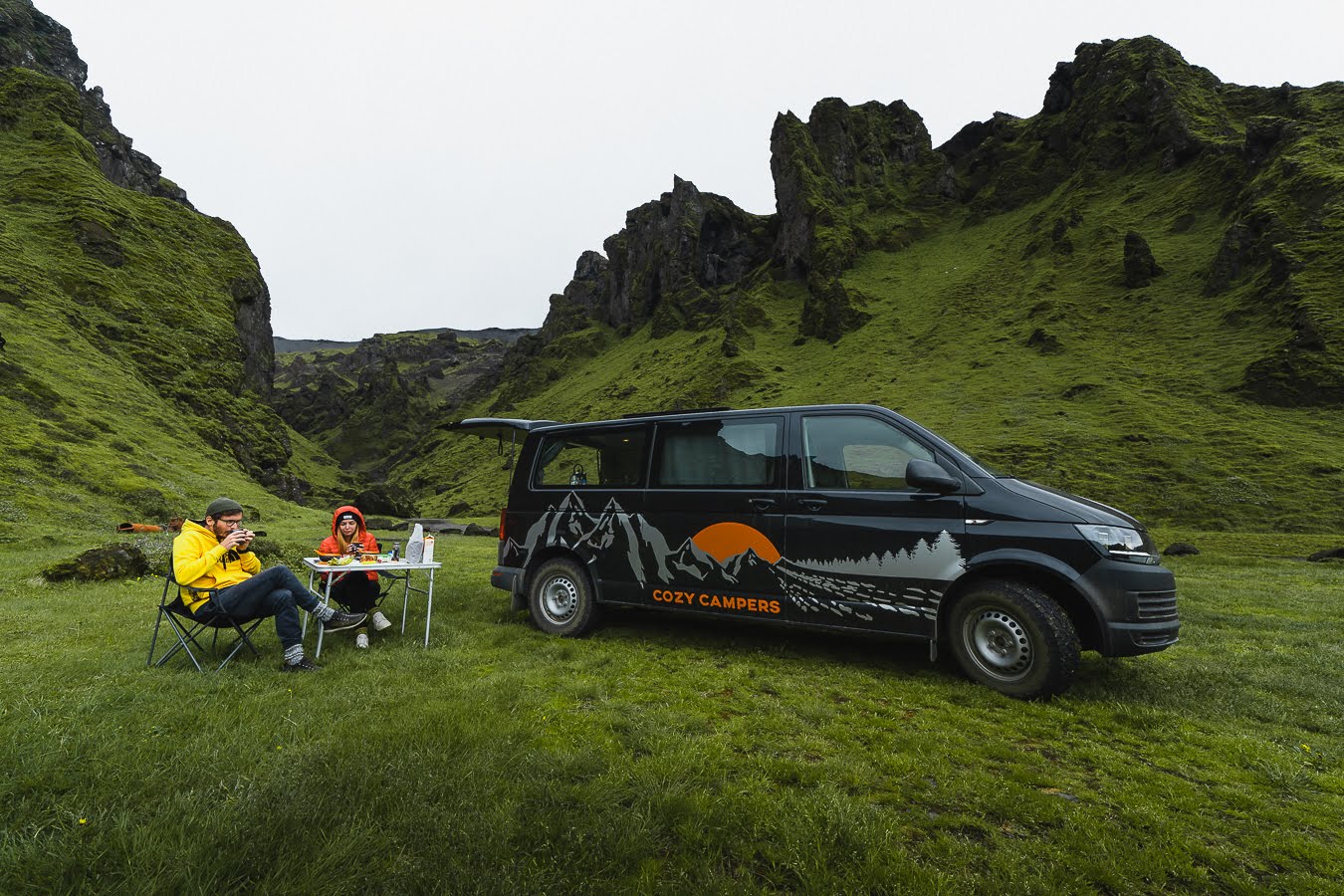 Ice Caves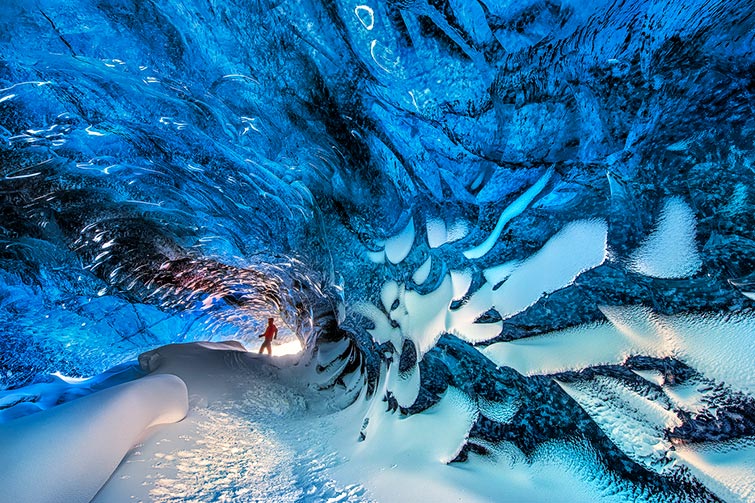 Adventuring inside a blue ice cave has to be one of the most thrilling experiences in the world and is on the top of my things to do in Iceland. Each year from November through March natural caves form inside the largest glacier in Europe, Vatnajökull glacier. Ice cave tours are rising in popularity and can sell out far in advance meaning you should reserve one as soon as you know when you'll be traveling to the country.
Geothermal Pools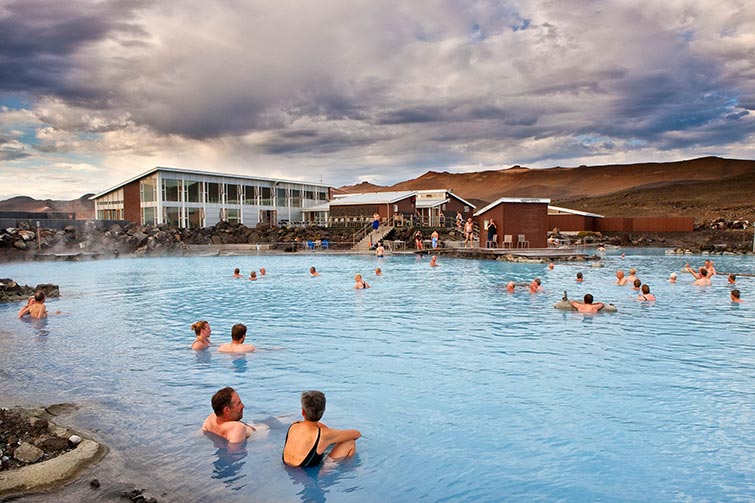 The Blue Lagoon is one of Iceland's most famous and visited tourist attractions. Referred to as one of the 25 wonders of the world the mineral filled warm water is believed to help skin ailments and provides a refreshing, relaxing outdoor experience. It's a short distance from Reykjavík and it's quite affordable. A perfect spot to visit after some cold outdoor adventures in Iceland's outdoors.
Unique Wildlife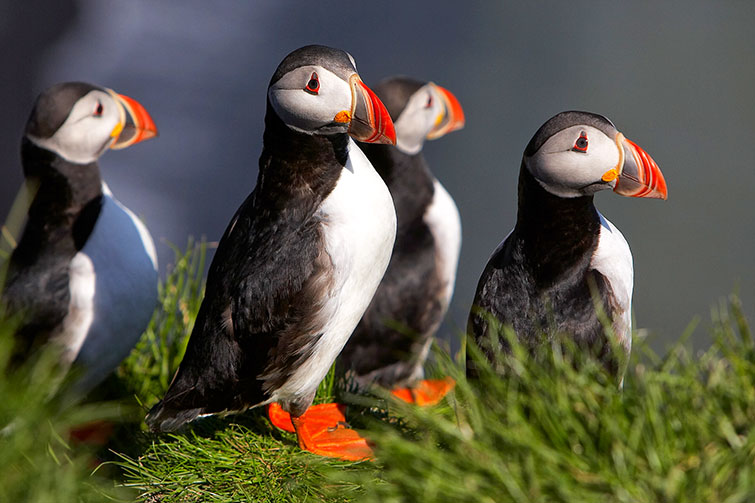 Iceland's wildlife might not be as abundant as the rain forest but it is home to some incredible and unique animals including Arctic foxes, minks and reindeer. Popular wildlife spotting tours to see puffins and whales are offered by many tour companies. With half the world's puffin population Iceland is the perfect place to come see these beautiful penguin-like birds.
Minke, blue, humpback, sperm and killer whales are seen in Iceland's waters along with at least 20 different species of cetacean which means there are lots of opportunities for whale lovers to hop on a boat and enjoy the thrill of breaching whales.
Amazing Hikes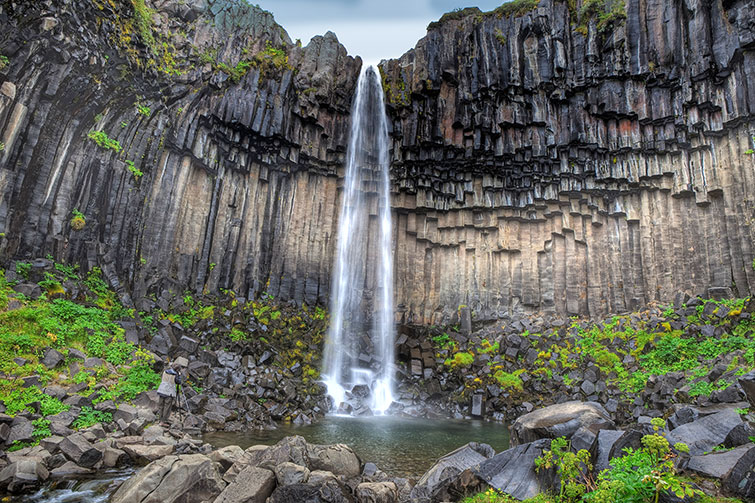 In addition to glaciers Iceland also has unspoiled volcanoes, mountains, rivers and waterfalls sure to please any nature lover. The interior of the island is mostly uninhabited and the hiking possibilities are limited only by where your own two feet are willing to step and climb.
The 34 mile long Laugavegurinn Trail is one of the most famous in the country. Hikers will pass by untouched landscapes, cross lava fields, get wet in glacial streams, and warm up in hot springs along the way. The hike itself is rated as moderate but weather conditions can cause increased difficulty.
Now that you know more about it, are you ready to visit Iceland? 🙂