If you are looking for the ultimate adventure then look no further than Mount Everest, the world's tallest mountain and a beast of nature which men and women have been scaling for decades. You may not however, feel as though you have the training, or the finances for that matter, to take on the behemoth that is Everest, but what about a trip to Base Camp?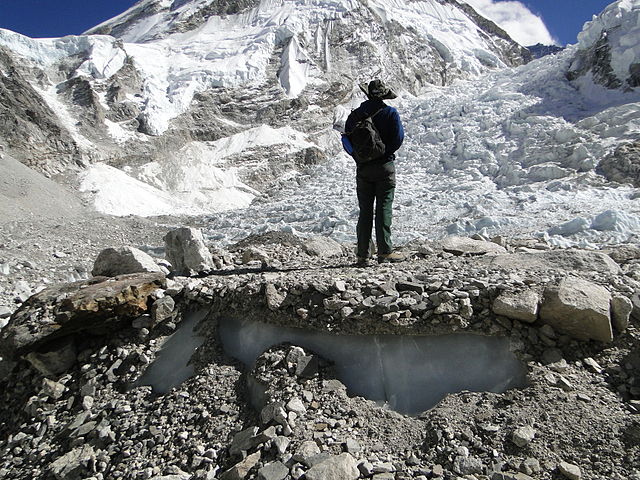 Everest has 4 different camps which are dotted up the mountain, each one is higher up than the last. The reason for the 4 camps is that climbers must get acclimatized prior to taking on the summit, so hiking between these camps and then heading back down the mountain is a great way to get the body used to the thinner oxygen higher up the mountain. Now as its name suggests, Base Camp is the lowest camp of the four and even this sits at over 5,000 meters above sea level. Hitting the summit is truly a spectacular achievement but reaching Base Camp is also a brilliant experience for anyone who loves the great outdoors, and wants to sit at the foot of the world's most famous mountain. If this has peaked your interest then here is everything that you will need to know about making this trip.
Fitness
Although base camp may be the lowest camp on the mountain, it still sits at over 5,000 meters and considering that Everest itself is almost 9,000 meters, you are going to be climbing more than halfway up the mountain. With this in mind you will need to be in very good condition and have a clean bill of health prior to taking on the trek. Technically speaking this is not a difficult ascent, the real climbing ability comes far higher up. And so whilst you may not need any climbing skills per se, you absolutely need to be in great condition to achieve this climb.
Both Sides
Something important to note is that there are 2 base camps on Everest, one on the Nepal side and one on the Tibetan side. The good news for you is that you can take treks to either of the camps, depending on where you happen to be, or where you prefer to see the mountain from. The Tibetan side does allow vehicles to head up to base camp with supplies, whereas the Nepalese side relies on sherpas and yaks to carry the goods. The only other differences which base camp trekkers need consider is that the Nepalese side offers two towns in Pangboche and Deboche which allow for some rest stops on the way up to camp.
Acclimatizing
Whilst you may not be going all the way to the top you will still need a strategy around acclimatizing yourself on your way up to base camp. The general rule of thumb is that for you to be able to adapt well at 5,000 meters, you will first need to spend a few days at 3,500m. With this in mind you must ensure that you have enough time for the trek, including the acclimatization time. Most treks take 8 days to reach the camp and will then take around 4 days for the descents. Your guides will help you to make sure that you have acclimatized well further down, before heading higher up.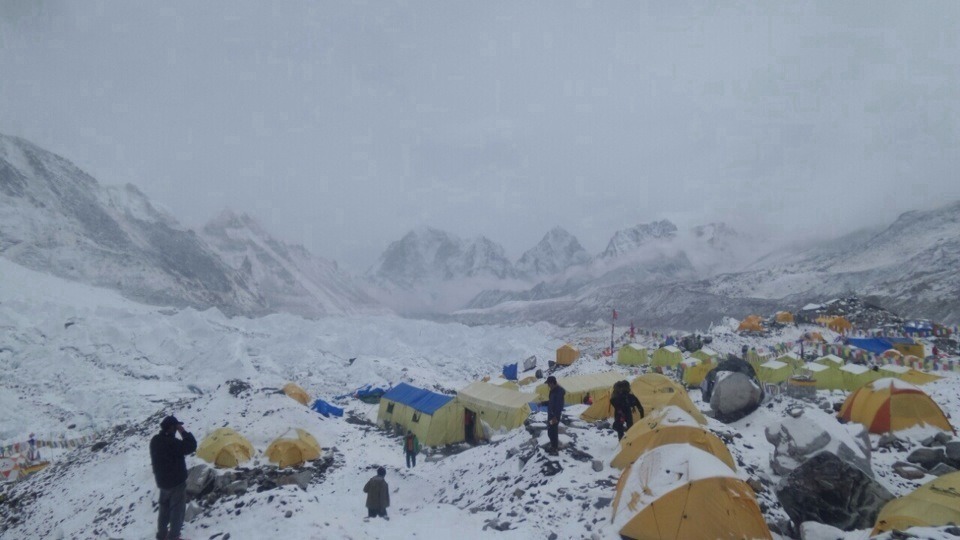 Daily Slog
An Everest Base Camp trek is a truly wonderful experience filled with reward, but it is going to be quite a slog in order to get there. Each day you will be hiking for around 6 hours whilst carrying a rucksack weighing around 6kg, furthermore you will be doing so in a cold, low-oxygen climate which won't be easy. In fact even once you have arrived at Base Camp, the journey down isn't as simple as you may believe. Heading back down the mountain is completed at a faster pace and you will likely be traveling around 20 kilometers per day across rough and uneven terrain, with a body that is going to be extremely tired. This is exactly why you need to be in great shape as these are what your days will look like.
Equipment
As far as equipment goes you will receive most of what you need from the tour company that is taking you up to base camp. You can't set foot on the mountain without either a permit or a tour guide, so they will ensure that you have all that you are going to need and you will also be able to rent pieces of equipment. As far as what you should take, you need to cover the basics with warm clothing which you can layer plus some very strong trekking boots, again you can hire these items if you are traveling light.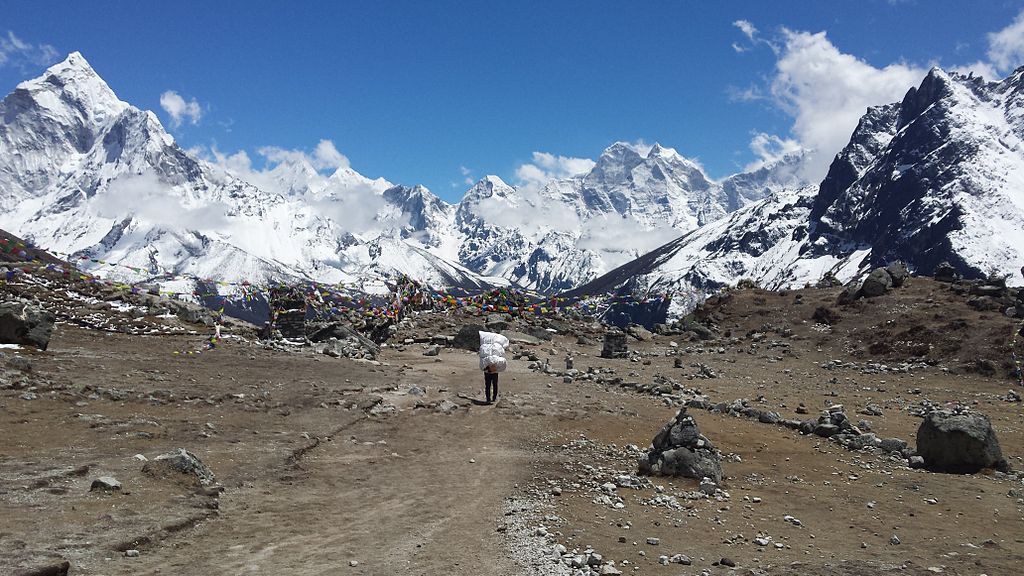 Food and Drink
Hydration is one of the most important aspects of taking on the base camp trek as this helps greatly with dealing with the lower amount of oxygen in the air. The reason for this is that water improves the efficiency of the red blood cells which are what the body uses to collect oxygen from the lungs and take it round the body. Water also greatly helps to get rid of toxic waste from inside the body, which we then get rid of via sweat, urine and even our breath. The point we are making here is that water is absolutely vital during your trek, and staying hydrated should be your number one priority.
In terms of eating you can expect to be consuming large amounts of foods which are rich in carbohydrates and protein. Most nights you will be staying in lodges so the food will be well prepared as opposed to trying to cook outdoors, which you may have to do on occasion. The trek company will have costed most of this in for you, so the only thing which you could consider taking are items such as energy bars, and high protein snacks, plus some money for buying food in and around the lodges.
Extra Tips
Finally if you plan on taking on the Mount Everest base camp trek, here are some extra tips which you may want to think about ahead of your journey.
Vaccinations – Many people will get a tetanus jab prior to their trip and there are many other vaccinations such as malaria which you could consider prior to leaving home.
Insurance – Your travel insurance is unlikely to cover your rescue by helicopter from a mountain so first of all speak with them as they may have an easy add-on, alternatively seek out specialist insurance that will cover you in case anything goes wrong.
Purify – You must have purification tablets with you on the trek which you will need to use on all cold bottles of water which you are given.
Teamwork – Don't forget that you are not on this trek alone and that the group as a whole is the important thing here. The key is to get the whole group to base camp safely and teamwork is vitally important.
If you have dreams of one day climbing Everest then this trek will serve as a perfect introduction. Alternatively if you simply want a taste of scaling some of the world's highest and most famous mountain, this is an experience which you will never forget.