While the idea of spending a winter holiday in Canada elicits grumbles from more than a few, many others consider themselves lucky to spend their free time in one of the best cold weather nations on Earth.
In addition to hockey and snow-laden mountains, regular appearances of the Northern Lights are one of their biggest draw cards.
Follow our guide below, and you won't have to treat your aurora hunting efforts like a game of chance. Let's get into it, starting with…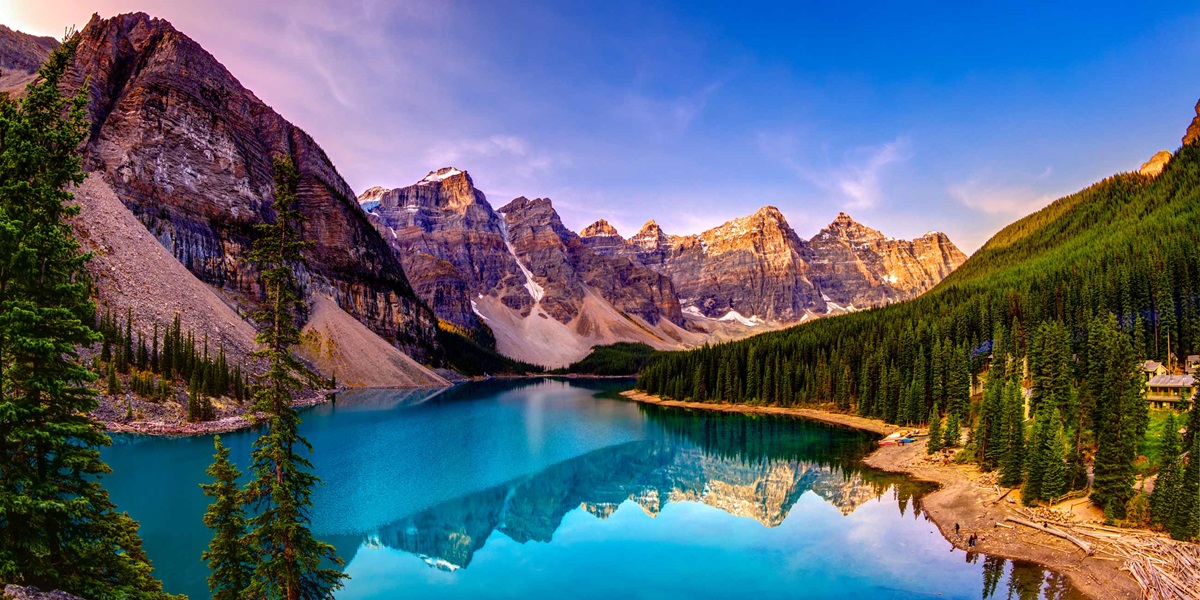 1) Canadian Rockies
Don't want to have hit the jackpot in order to afford a Canadian Northern Lights holiday? While you aren't guaranteed to see this ethereal light show on a nightly basis, there is enough to do during a stay in the Canadian Rockies to keep you busy while you are waiting to get lucky enough to view of this green and glowing display.
There are multiple ski and snowboard resorts, plenty of trails for cross-country skiing, snowshoeing, and dog sledding to keep you entertained during the day, and at night, there are wide swathes of territory completely free of light pollution.
Weather and skies not cooperating? Make the most of an otherwise unlucky night by working towards your Guts bonus. With a full selection of games from slots to roulette to video poker, the fun you'll have will change an uneventful evening on vacation into a worthwhile one.
2) Whitehorse, Yukon
Want to improve your luck at seeing Mother Nature's greatest light show without leaving behind most conveniences of civilization?
Hop on a flight to Whitehorse, the capital of Yukon Territory. Big enough to boast an assortment of restaurants, modern hotels, and trinket shops, this town will your base for voyages into the surrounding wilderness, where ultra long nights of pitch darkness reign during winter.
With a number of quality tour companies vying to show you a thrilling time, you won't have to gamble with your money when it comes to hiring an outfit. That said, do your research beforehand, and you'll be sure to have a great experience.

3) Yellowknife, NWT
Dissuaded by the crowds that pile into Whitehorse every high season? Yellowknife, the territorial capital of the Northwest Territories offers an excellent alternative.
Like its neighbour to the west, its crystal clear, Yellowknife's 20-hour nights during the depths of their winter makes this place a sure bet.
Minutes after leaving this cosy town of 15,000 souls, the Aurora Borealis will reveal itself, as Yellowknife's position at 62 degrees north latitude and within a rain shadow cast by mountains mean a viewing is virtually assured at some point during your trip – relying on the luck of the draw won't be necessary.   
4) Torngat Mountains National Park, Labrador
Want to combine the ultimate outdoor adventure with a high probability of winning when it comes to seeing the Northern Lights?
Begin plotting out a trip to Torngat Mountains National Park in Labrador. One of the newest national parks in Canada, it came into existence in 2008, protecting some of the southernmost mountains in the Arctic Cordillera, fjords, and unique wildlife and flora.
While most visits occur in summer, it is possible to visit in winter if you get lucky with the weather. When you aren't admiring the dancing lights of Aurora Borealis from the door of your tent, the park offers some of the most remote backcountry skiing in the country, so be sure to bring your best gear.