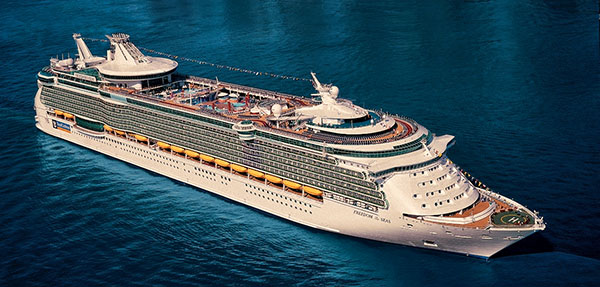 Which Kind of Cruise Traveler are You?
Trying to picking a cruise ship vacation can feel like there's a never-ending list of options to choose from. A traditional land departure, or the newly popular fly cruise? A mini cruise or two-week adventure? P&O or Royal Caribbean? All these options to choose from before you've even considered the destinations! To help you understand the choices available, here's a quick rundown on the different types of cruise holidays available.
Land Departure
You depart from land, ideal for anyone who really doesn't want to fly. In the U.S. many popular departures are in Florida, Texas, California and Alaska. Many U.K. departures from Southampton, Harwich or Hull. If you're close enough to drive or take a train, enjoy your cruise without the need to take a flight. Some package cruises may include a return flight, so look out for this in the itinerary details. Perhaps, in Houston Texas, limo rental would be the wise option to select as it swiftly connects you to the next junction of itinerary whether it's a flight awaiting at Houston Airport or cruise ship at Galveston Port.
Fly Cruise
This is a cruise that's packaged with a flight. It could be an outward flight, a return leg, or both. The benefit of fly cruises is that you can visit destinations further afield such as the Caribbean without spending weeks at sea, and it also means that you can travel to local shores in a shorter time frame.
Cruise Only
A cruise only usually means that you book the cruise and arrange your own transport to and from the departure point. This may mean that you have to arrange your own flights, or perhaps you're already holidaying in the area and you just want to get out and see some more sights.
All Inclusive
Most cruise holidays operate on a full board basis, which means that all of your meals and accommodation is included in the cost. Major cruise operators like Royal Caribbean, Thomson and P&O provide you with a private cabin and 24-hour dining across a number of restaurants. Some cruises offer an all inclusive package, which includes beverages and sometimes the use of additional on-board facilities too. This is usually available as an upgrade, which can be booked through your cruise operator or travel agent.