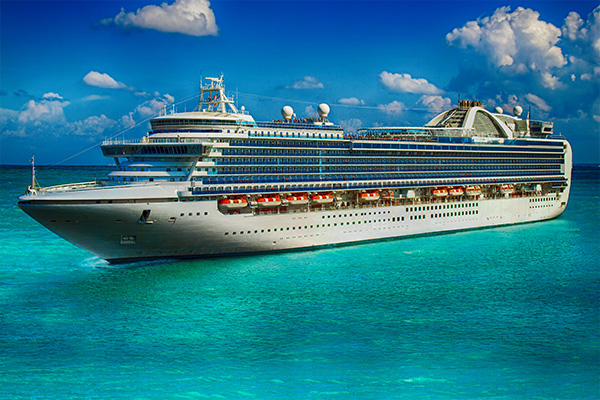 Going on a cruise is a great option for travelers looking for a stress-free and easy-going holiday. All inclusive cruises are perfect for holidaymakers who want to get excellent vacation deals that are well worth their time, money, and effort. There are lots of companies offering cruise holidays in many parts of the world, meaning a wide choice for the holidaymaker to tailor their trip as they wish. However, wherever you choose to sail, there are certain things that any cruise will provide.
Usually, you'll depart from land, ideal for anyone who really doesn't want to fly. In the U.S. many popular departures are in Florida, Texas, California and Alaska. Many U.K. departures from Southampton, Harwich or Hull. If you're close enough to drive or take a train, enjoy your cruise without the need to take a flight. Some package cruises may include a return flight, so look out for this in the itinerary details.
Facilities
Modern cruise ships are literally like floating resorts. On board you'll find everything you would expect in a high-class hotel – with the added bonus of it being able to move from place to place. High-spec cabins with en-suite facilities and full suites are standard, while outside your cabin, the cruise ships have everything from restaurants and swimming pools to cinemas and shops.
Activities
Cruises offer passengers a wide variety of activities to enjoy while on board. These can include everything from dance and yoga classes to musical concerts and themed feasts. Sports fans will be able to participate in pool games and work on their golf swing. Classic deck games like quoits and shuffleboard may also provide entertainment.
People
Cruise ships tend to have a higher staff to passenger ratio than, say, a hotel. This means you get attentive and welcoming service. Besides the crew, the passengers on cruise ships are renowned for their friendliness. Being on a ship together instills a certain kind of camaraderie, and many people make lifelong friends while on a cruise.
Shore Trips
It's not just on board where you'll find interesting things to do. Cruise ships dock regularly at different ports, allowing you to get ashore and discover different places and cultures.
Be it the Caribbean, Mediterranean, Baltic or anywhere on the ocean waves, a cruise is a great way to see the world. And with comfortable accommodation, entertaining activities and friendly people, they make traveling a pleasure. So consider a cruise for your next vacation – they virtually guarantee special memories.
All Inclusive?
The majority of cruise ships operate on a full board basis, meaning that all of your meals and accommodation are included in the ticket cost. Major cruise operators such as Royal Caribbean, Thomson and P&O will provide holidaymakers with a private cabin and 24-hour dining across a number of restaurants. Some cruises offer all inclusive packages, which include beverages and often the use of additional on board facilities without extra fee. This is usually available as an upgrade, which can be booked through your cruise operator or travel agent.