Bangkok is notoriously famous for its huge collection of shopping malls and markets, it's endless supply of places to eat and dine and a nightlife that can't be rivaled by many other cities. But if you spend more than a day or two in Thailand's capital you will probably feel like there has to be more to do than just eat, drink and shop. Luckily, there is, you just need to travel a little to see it. There are a few day trips to choose from just outside Bangkok to indulge in an authentic Thai experience and see more than just the concrete jungle.
One of the most popular things to see in recent years since the sharing of it's existant went a bit viral is the original train market – Maeklong Market. This market is unique because everything that is sold, and where everyone shops are directly on the train tracks.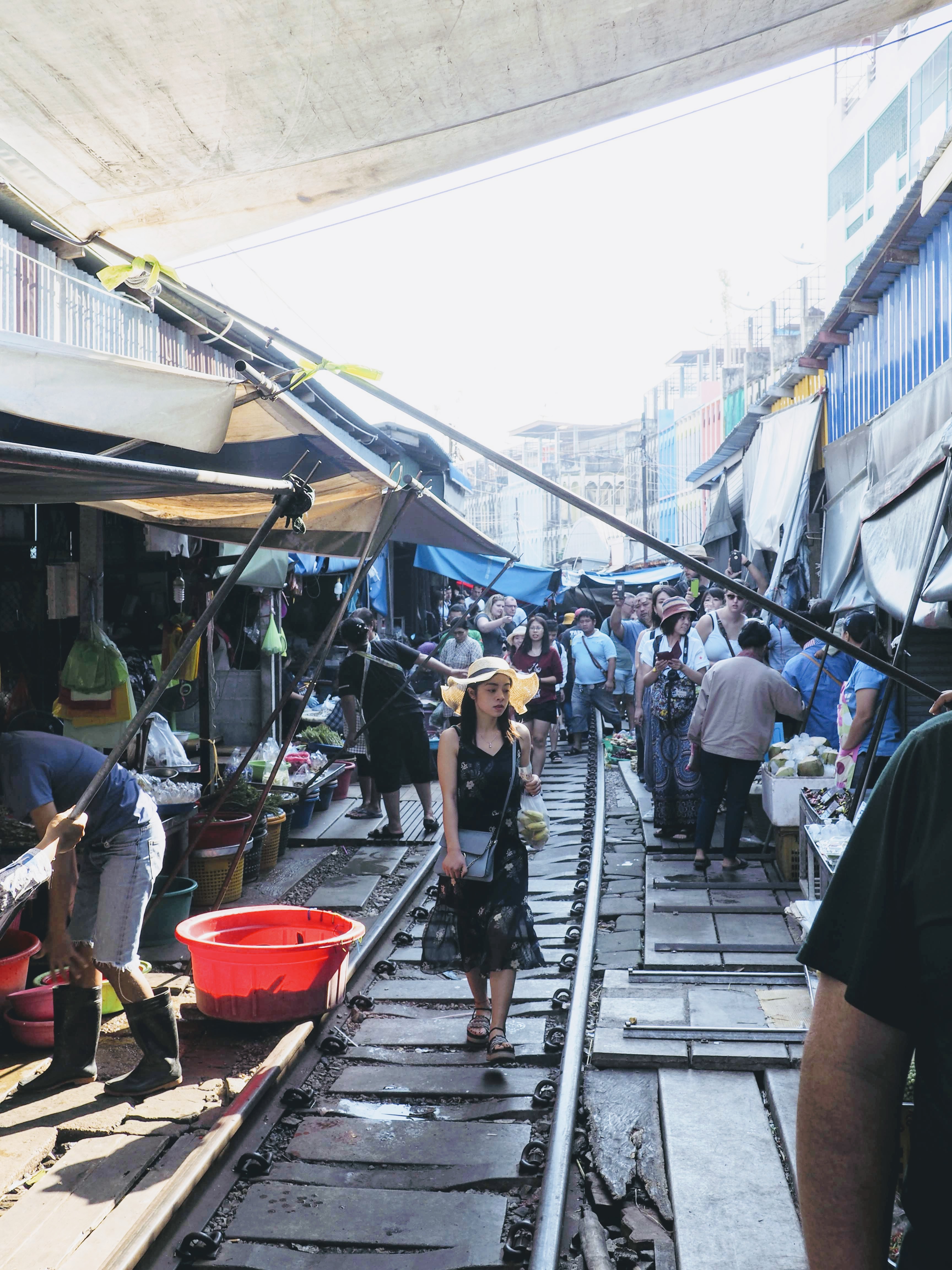 Some friends and I had wanted to check this place out and see what the hype was. After looking into how to get there and the cost and hassle it seemed like a much wiser decision to book it as a tour. This way we could discover a few other things in Ratchaburi province, like the well known Tao Hong Tai clay pots. We found the perfect package through TakeMeTour  that included both activities as well as lunch at an authentic noodle restaurant. 
Our tour started with a pick up at our hotel at 7:15 am. We arrived at the Maeklong Market just after 9:00 am. This gave us enough time to browse the market and find a good viewpoint of the train going by at 9:30. It's impressive to see the local vendors go about their business and just minutes before the train crosses by they lift up whatever they are selling, pull back the tarpaulin cover and watch with all the tourist as the train goes by. Within seconds of the train passing, they had everything back in place and it was business as usual. The experience was an extremely sudden one, but bizarre none the less.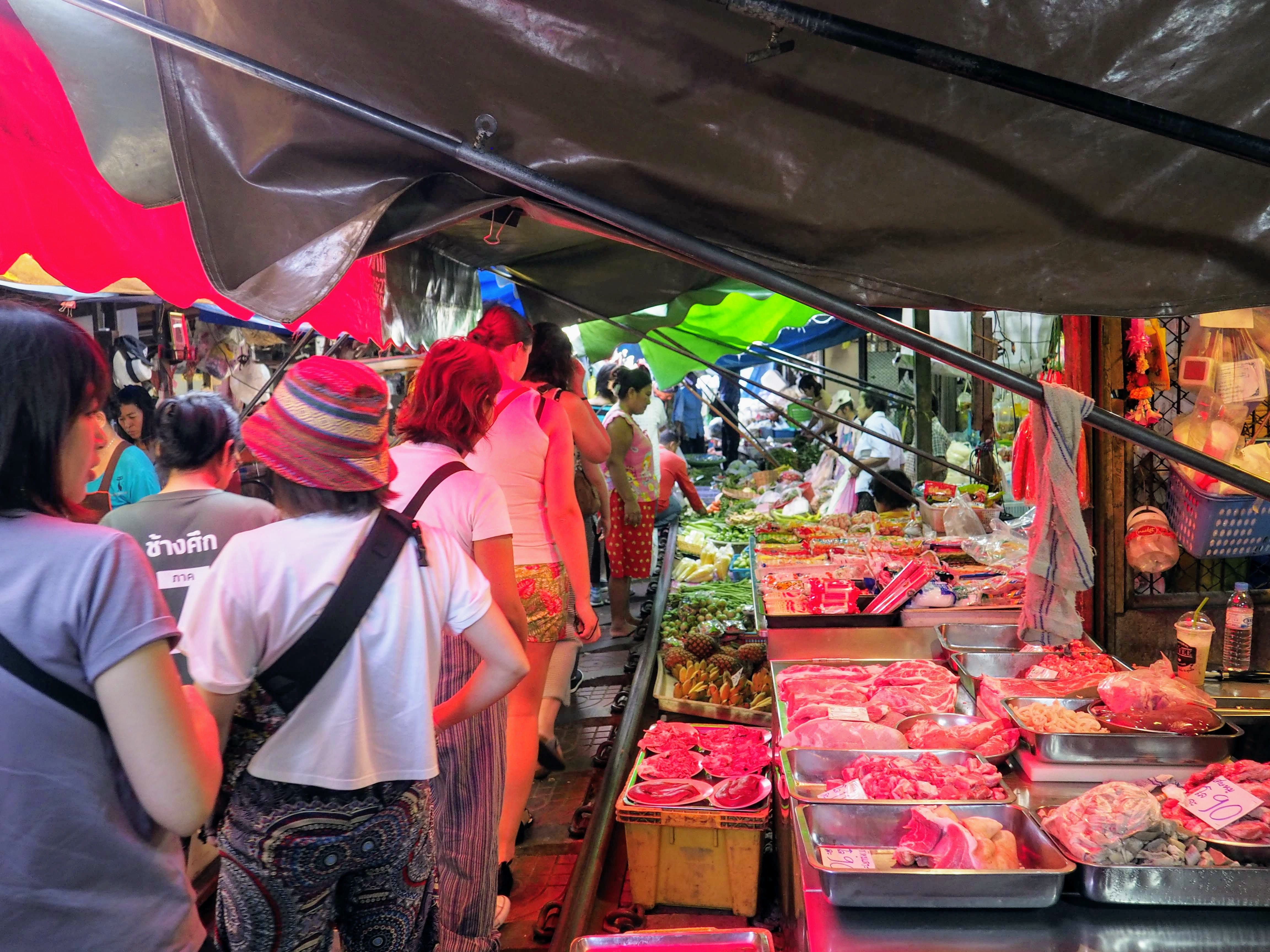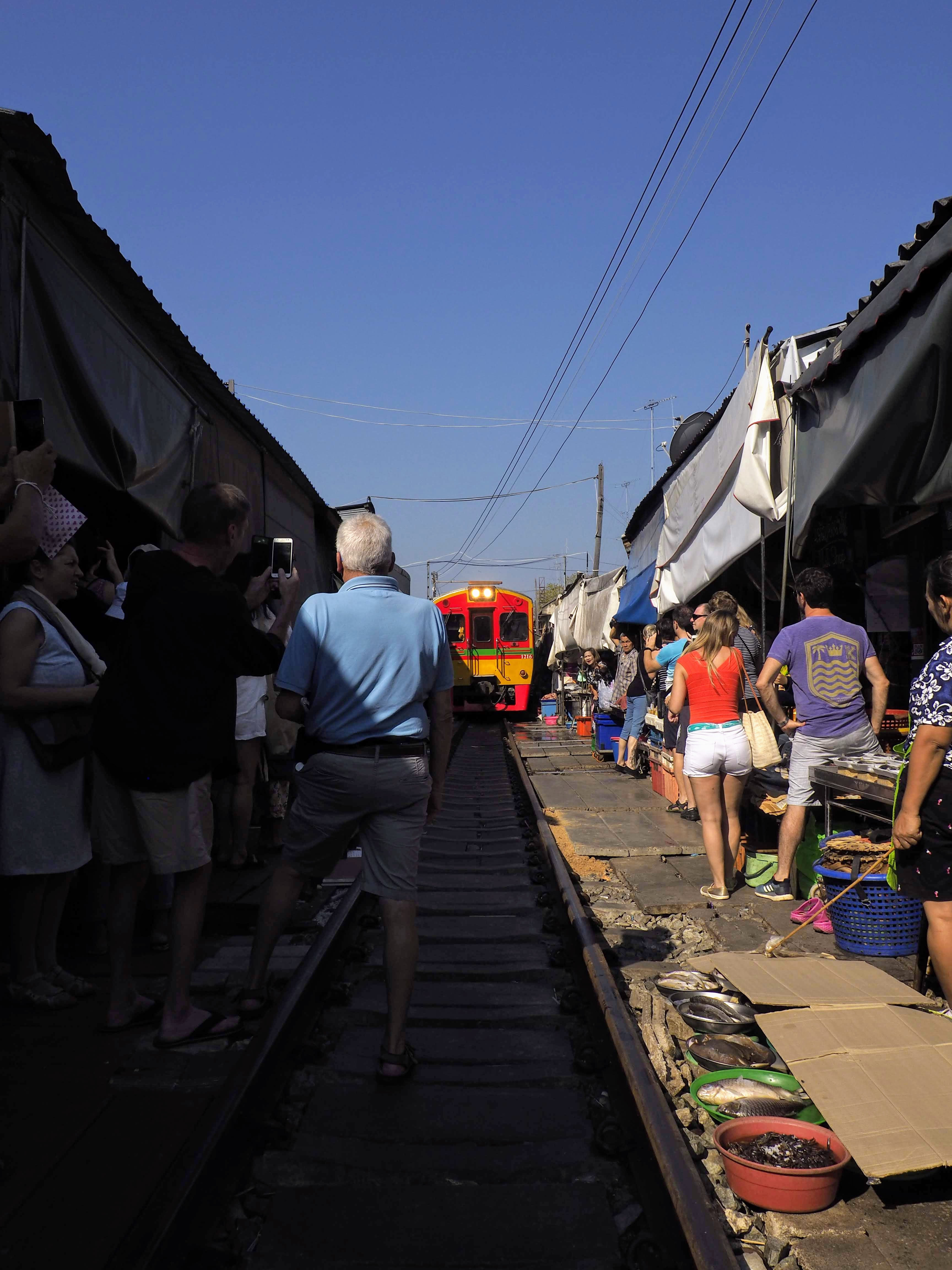 The next stop was a visit to a coconut sugarmaker to see the process of turning the coconuts into solid and liquid sugars. In the late afternoon, we visited Khao Ngu Stone Park. Outside the park, there is a barrel of monkeys waiting to be greeted by locals and visitors offering bananas and corn. It's quite the experience watching hundreds of monkeys wandering around in one place.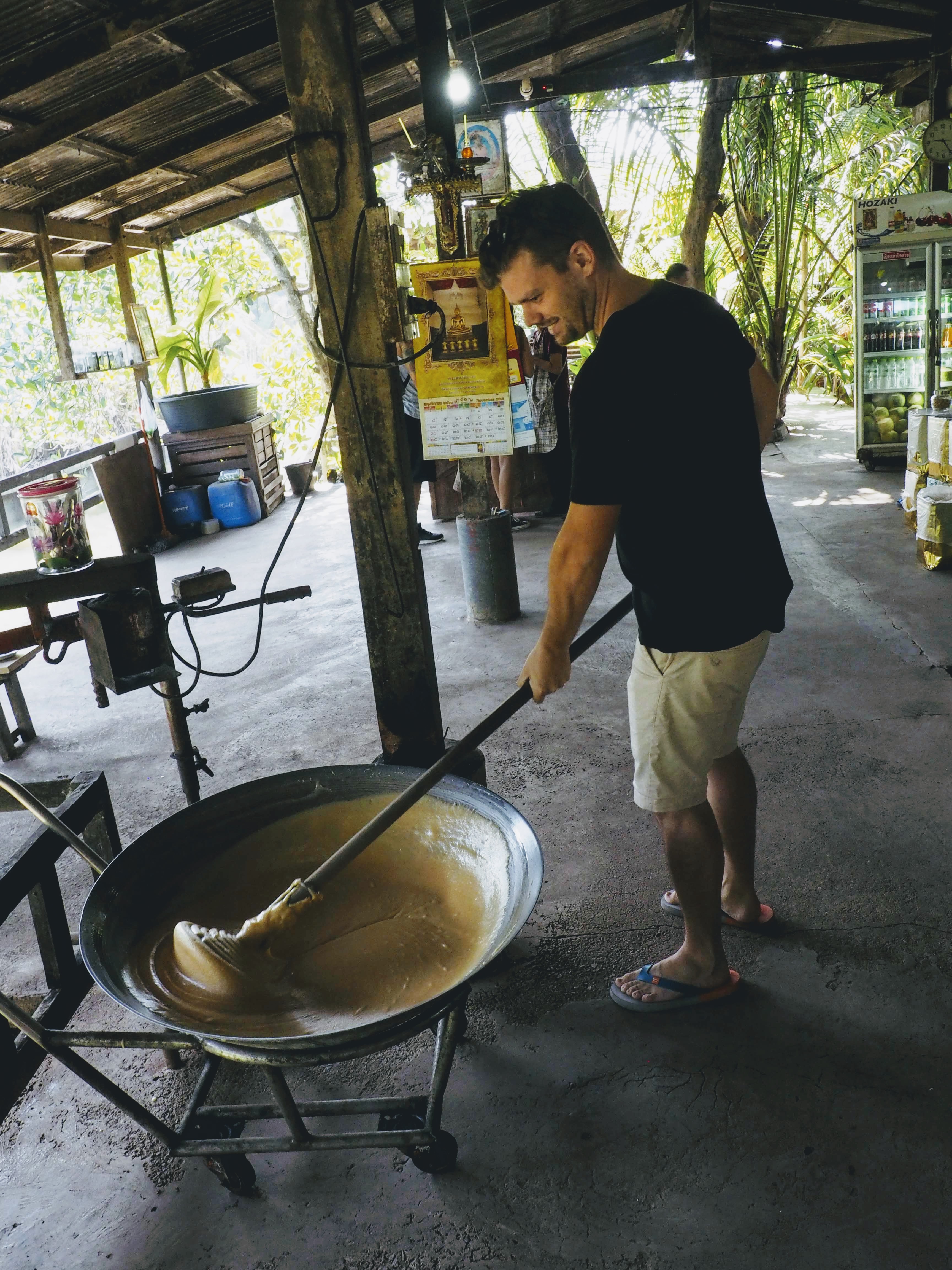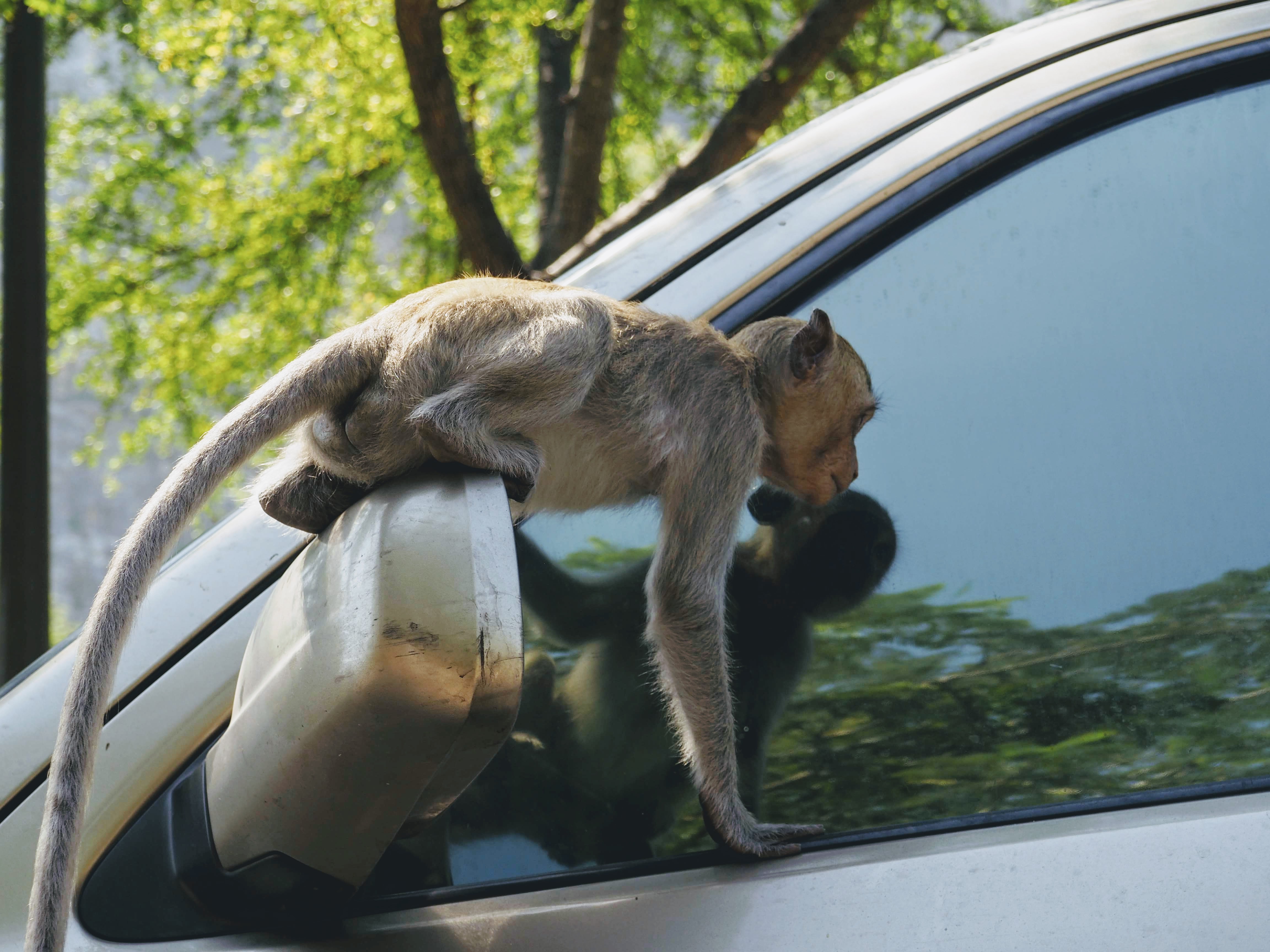 The noodle spot for lunch did not disappoint and in the afternoon the visit to the clay workshop was interesting and interactive look into the history of the famous Tao Hong Tai clay pot business. We were able to make an attempt at our own clay moulding and decorating.
By 4:00 pm we were back in Bangkok and felt like we had completed a lot in just one day.