No matter whether you're planning to make a move abroad for employment reasons or you simply fancy a warmer climate or a new way of living, traveling abroad to emigrate with your family is a big decision. From making sure that you can find housing to accommodate all of you to ensure that you're in a place where there's adequate local schooling; there's a lot to think about. Here are some of our top pieces of advice on making those tentative first steps towards setting up your new home abroad.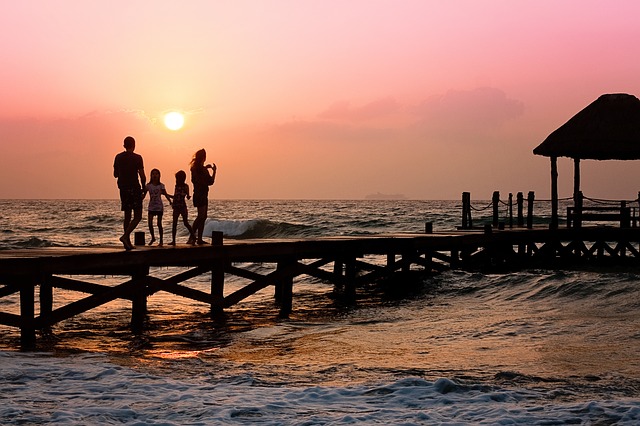 Think About Hiring An International Moving Company
Moving overseas can be challenging with all the things you need to consider and do, not to mention the adjustments your family has to deal with throughout the process. Luckily, relocation doesn't have to be challenging with the assistance of an international moving company. When you hire one, they'll be responsible for safely transporting all your personal belongings to your new destination on time.
On the other hand, there may be instances wherein you have to transport heavy equipment or items like a boat. In that case, you should consider working with a reliable boat moving service provider. For example, if you've moved from the United States to Australia, you can contact a boat carrier like Big Boat Transport or similar services to deliver your water vessel to its destination.
Indeed, taking the first steps toward moving abroad with your family can be tiresome. If you want to make the process less stressful, consider seeking professional help for your relocation needs.
Get the right housing
Given that homesickness may well be an issue for both younger and older members of the family once the move is made, ensuring that the home you choose to move into is suitable is very important. While the Internet is great for doing research, it may well be worth making a trip out there before the move actually takes place so that you can see for yourself whether you like the accommodation you plan to go for. That way, things will be less unfamiliar when you do arrive.
Moreover, you can also consider talking to a reliable real estate agent to help you find the appropriate housing for you and your family. They're familiar with the real estate market, so they can help narrow down your options to find the ideal property for you and your family.
Learn the language
If you're moving to a country where English (or another language you all speak) isn't the main tongue, it's definitely advisable to enrol everyone in the family in language classes. Even if you're going to be spending most of your time in expat communities where your own language is the common one, there will be plenty of occasions when the local language will come in handy. From interactions in restaurants to casual conversation on public transport, your family members will be at a disadvantage if they can't communicate with the locals.
Thankfully, there are many ways to help you and your family learn the local language of your new place. For example, the family can use some online resources to get familiar with the foreign dialect. You and your family members can interact with other language learners through chat groups, read articles written in a foreign language, and watch some videos online. If you're looking for a more comprehensive way of learning the local language, you may try online language courses.
Find the right school
When you're moving with your entire family, it's essential that your school-age children attend a school that suits their temperament and abilities. After all, they will be spending most of their days there. Opting for a school which offers lessons in English and where the curriculum content matches or at least slots in well with that offered in your home country is a wise move. For that reason, an American international school with a comprehensive, Western curriculum is a good bet for expat children.
Be there to talk
Even if the move abroad is the right one for all concerned, it's possible that various family members will become upset at some point. That's why it makes a lot of sense to keep channels of communication open. Remember to tell your young children, for example, that they can talk to you if they have any problems, while it's also worth keeping an eye on your partner to ensure that they don't become stressed or fretful during the move.
Wherever you're planning to move to, emigrating can be a stressful experience. But by taking into account everything you need to make the move as smooth as possible, it doesn't have to be overwhelming. By following these tips, your move abroad may well be the best decision you've ever made!