"I'm New to This"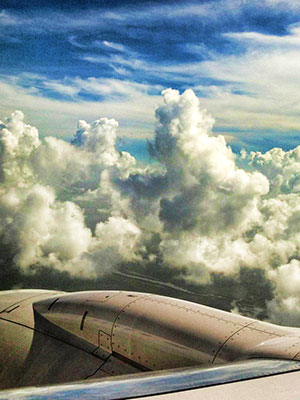 Traveling overseas is one of the most out-of-this-world experiences you can ever have. Leaving home, exploring new cultures, tasting new flavors and seeing landscapes that have only ever existed in books and movies is truly awe-inspiring. You can hardly blame anyone who gets a thirst for it.
Holidays abroad are about more than just fun and relaxation, they're about adventure and exploration, about the unknown and the exotic. For first-time travelers abroad it's important to consider some fundamental things before you select a destination, book a flight and head out on the plane. Here are some continental highlights and important things to consider when planning the first big adventure:
Africa
The cradle of civilization is also the best place in the world to witness an authentic wild side. With robust indigenous populations and breathtaking landscapes, Africa is one of the most magnificent holidays of a lifetime, but it can also be challenging. Infrastructure, disease and violence are still concerns in this developing continent. First-time visitors there could get receive a shock compared to how things are in the first world. The continent's underdeveloped qualities make it a brave but interesting choice for first time travelers.
Asia
With amazing food, mind-blowing landscapes and very friendly (and culturally diverse) populations, Asia is a mighty introduction to exploration if you're traveling for the first time. Asia is safe and cheap which can, when combined, make for the ultimate holiday abroad. From the backpacker paradise of Southeast Asia to mainland China, Asia offers a range of experiences that are almost always enjoyable, balancing the exotic with the familiar and providing visitors a chance to indulge in truly foreign affairs but still communicate and travel safely.
South America
Some parts of South America have gained a reputation for being politically unstable and sometimes quite violent. In reality, traveling in South America, (especially along the beaten path) is quite a trip. Whether you're chasing waterfalls in Brazil or guzzling down some Mate in Uruguay. With incredible infrastructure and incredibly diverse offerings, the landscapes, ancient civilizations and beautiful people of South America are sure to charm even the most timid first-time traveler. One of the more difficult things about South America however is the language barrier. Unlike Africa or even Asia where English is widely spoken, that's simply not the case south of the border. Spanish is handy but there are a host of local dialects as well which can make communicating something of a challenge.
Traveling abroad enriches the mind, body and spirit and experiencing different cultures in a spectacular adventure no matter where in the world it happens. From airports to the Amazon, globetrotting is easy and fun. You'll feel a world of change after you've been exploring.