If you had to choose your 3 favourite drinks it might take a while to come to a decision. Making my list of 3 was straight forward once I decided that water didn't have to be in there. There's nothing better than some quality H2O and of course we can't live without it, so let's just take it as given that water would be top of every list.
A couple of the drinks on my list below are definitely guilty pleasures and should never be consumed everyday because that just wouldn't be healthy, even though they taste so good! Let me know if you agree with these drinks, I honestly can't see how people wouldn't like them.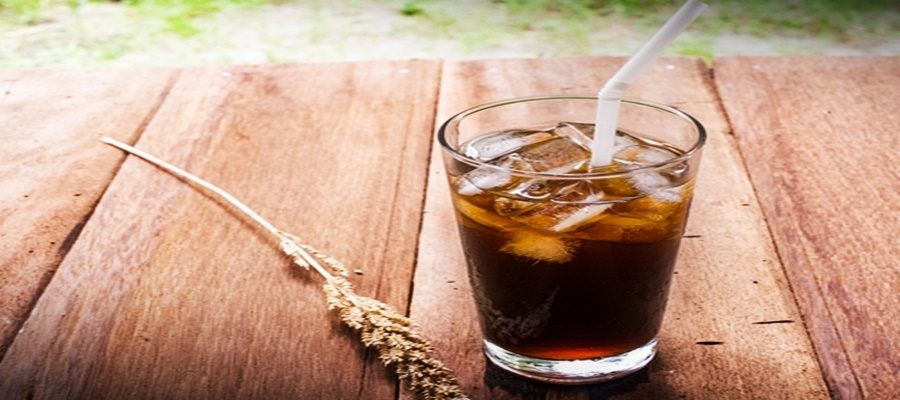 Morning Iced Americano
When I lived in the UK I'd never heard of iced coffees but when I moved out to Asia they were the only way to go because it's way to hot. Every morning after I wake up I look forward to making an iced americano, it's the best way to start my day and so good I usually have 2. I make sure my coffee capsules are fully stocked in the condo to make the perfect morning iced americano. I recommend making them at home because you can choose the brand/flavour of coffee that suits your palate.
Perfectly Poured Guinness
When people say the Guinness tastes better in Ireland they're not wrong. I've done extensive research throughout the world and whilst a pint always tastes good, they just do it much better in Ireland. Heading over to the emerald isle to see my family is made much better with a visit to the local pub and ordering up a Guinness. Good things come to those who wait and when the bar man hands over the glass it almost looks too perfect to drink! It's a great option if you're in the pub for a while because it goes down so smoothly and is very (VERY!) moreish.
Cold Coke (in a glass bottle)
My ultimate guilty pleasure is a cold coke. The pleasure only lasts a few seconds because the bottle is finished quickly. Ideal on a boiling hot day when you're travelling or in the morning when you've over indulged in the black stuff. I am yet to meet someone who doesn't enjoy a coke. I only drink them once in a while because of the huge amount of sugar they contain – did you know that if you leave a tooth in a glass of coke for a week the tooth will dissolve?! When you travel in remote areas you will always find a coke or a cheap version of it, sometimes a better option than that dodgy cup of water being offered to you.
What makes your list of 3 favourite drinks? I'd love to hear your thoughts. All you have to do is add your list in the comment section below. I'm hoping to see some weird and wonderful additions. Thanks for sharing!