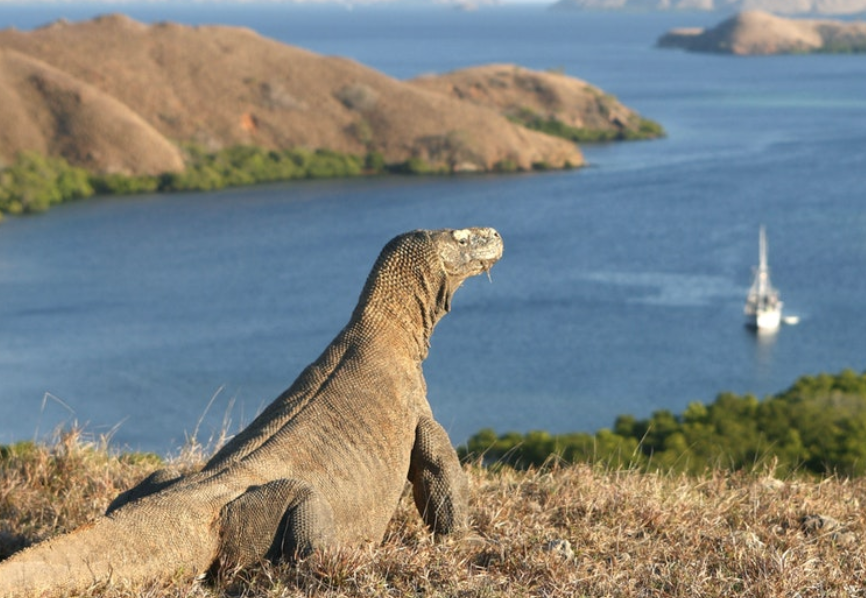 Diving in Komodo is one of the best diving experiences anyone can ever have. The area is beautiful with a rich marine life. It has all the amenities that you need to make your experience as safe and as comfortable as possible. And since it is surrounded by other tourist destinations, you can always get to partake in other fun activities in-between your dives.
However, since the area is remote, it can be quite a challenge to reach it and thus if you go unprepared, you risk having an unpleasant experience way before you even set foot in this magical place. The good news is that with a few travel tips, you will be able to enjoy the journey to this beautiful diving spot. Here are tips that will come in handy in making your trip more enjoyable.
Travel light
It is understandable why you may want to carry gear that you are used to. However, if you are traveling to a remote diving location like Komodo Island, it is not prudent. This is because diving gear is both fragile and bulky. Packing everything and then dragging it across the world is therefore not prudent if you want to enjoy your trip to one of the best diving sites in the world. This is especially so when you consider the fact that most of the equipment that you need for diving is readily available in most dive centers near Komodo.
The best strategy is to only carry the most important personal items with you. Pack your personal mask or mouthpiece and any other irregular-sized equipment. As for the rest, you can rent them affordably at an of the dive centers near your diving site. Doing this will allow you to be able to travel light and it will also reduce the amount of money that you will spend on traveling to the dive site.
Use air travel from Bali to Labuan Bajo
After reaching Bali, you will have two travel options. You can travel by boat or by plane. While traveling by boat is definitely cheaper, it is an extremely long journey that can take more than 24 hours. Therefore, if your main aim of traveling is to get to your diving site, using the ferry as a means of transport will be very tedious and uncomfortable. This, in addition to the fact that the ferries tend to travel once every two weeks, makes this a less attractive means of transport for most people.
Air travel is a better alternative. While it relatively costs more, it is faster and safer. It will allow you to reach your destination while fresh, and you won't have to suffer the inconvenience for waiting on a ferry's schedule.
Plan to visit in the dry season
The Komodo Island experiences two major seasons: a wet season and a dry season. For the best diving experience, it is always advisable that you visit the area during the dry season. You will get to see more wildlife, most centers will be fully operational, and you can even enjoy the weather.
The dry season is perfect if you want to experience what it feels like to dive with whale sharks. Since the weather is hotter, you will also get to enjoy the sun in-between your dives, something that makes for the perfect diving experience.
Therefore, if you are planning a diving trip to the Komodo Island, make sure that it falls between July and November. During this time, the weather will be great, ferry and boat companies will be running uninterrupted, and most of the wildlife will be in full display.
Diving in Komodo Island is perfect as the waters surrounding the island are are crystal clear. They have all the beautiful and exciting wildlife that any diver wishes for. If you are looking for a place to have an exciting adventure, this is a place that you should definitely try out.