Texas is a peculiar tourist destination. It often flies under our radars. It is so much fun to fly to the coasts or to Las Vegas, that we sometimes forget how much the Lone Star State has to offer.
We might think of endless dude ranches and tumble weeds in Texas, but it is also home to huge metropolitan cities, some of the best museums around, and first-class entertainment. Check out this list of surprising, and not-so-surprising, Texas attractions. 
Texas Hosts Many Amusement Parks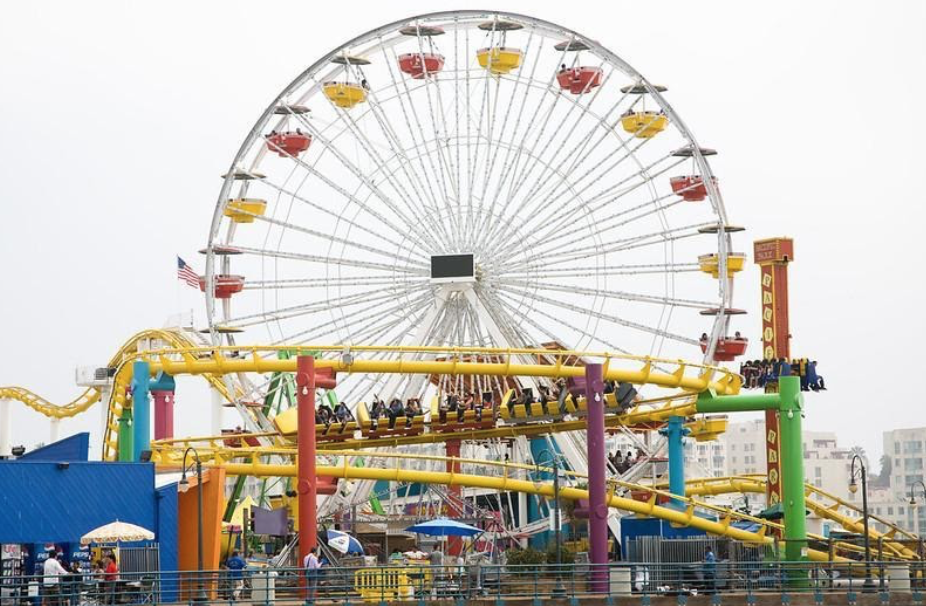 "Amusement Park" by BDNEGIN is licensed under CC BY-NC-ND 2.0 
Everyone loves an amusement park. And Texas has them in abundance! Whether you are looking for the typical thrills on a roller coaster, or to cool off from the desert heat at a waterpark, Texas has something to offer. 
Many of them are around San Antonio. For example, Six Flags is a ,well, flagship attraction for the city. They have rides for all ages, and the young ones will especially enjoy meeting all the Looney Toons characters.
While Texas is known for a wild life. It is certainly safer than other amusement parks. Also in the San Antonio area, you can visit Morgan's Wonderland. This beautiful park is tons of fun for all, and was designed specifically for special needs children. However, people of all ages will have a great time here. 
Don't forget, San Antonio is home to the Alama. When you visit the riverwalk, you can swing by to make your last stand with those who fought bravely there. 
Texas is Great for Adult Fun Too 
We all have fun at amusement parks, but some entertainment is geared specifically for adults. There is no reason to leave this type of fun out of the mix!
For example, you can legally gamble on riverboats in Texas or tribal casinos. In fact, Naskila Gaming opened as recently as 2016. So this continues to be a growing industry in Texas. 
When it comes to the rest of Texas 21+ entertainment, of course they do it big! Nightlife across the state is monumental! 
Check out the Candleroom. It is Dalla's premier nightlife venue. It is a huge space that combines class with vanguard music. You can hop on the dance floor, or enjoy the sleek lounge. All the while you will be grooving to the latest music from the DJs that come from all over the world.
Of course where you go in Texas you will find great options. Whether you are hopping around chic bars in Houston, Dallas, and San Antonio, or visiting a honky-tonk pub in the rural areas, you will find plenty of drinking company in Texas! 
Don't Miss Out on Traditional Texas
Some things in Texas will be really, well, Texan! For a bit of the classic Texas twang, head out to Mayan Dude Ranch. Their slogan says it all: Where horse-patality reins."
This ranch has over 340 sq miles. You can take trails through valleys and hills as you get a taste of cowboy culture. 
Enjoy other classic cowboy activities like horseback riding. The park emphasizes safety, especially with the young ones. You can also join in on the lind dance to live acoustic guitar. Or for the more daring, watch a rodeo and try to devour Texas-sized portions at the dining hall!
"Carmin Texas Museum and Visitor Center" by Larry D. Moore is licensed under CC BY-SA 4.0 
Texas Has World-Class Museums
And so much of our trips are also about learning. When we travel, we are picking up culture and language. Maybe you will  come back home saying "Howdy y'all."
And Texas offers ton of learning opportunities in their museums. For example, check out the National Space Center. I'm sure you can guess where it is. If not, Houston, we have a problem.
Here you can put on a real astronaut suit and see moon rocks.  There is also a simulation of outer space, so you can really see what it was like to be launched into orbit.