White wine is one of the most popular types of wine in the world. Like red wines, white wines also have many subtypes, categorized in a way that consumers, producers, and distributors can quickly identify which is which. The most common type of white wines is dry, sweet and fortified, sparkling, and fortified white wine.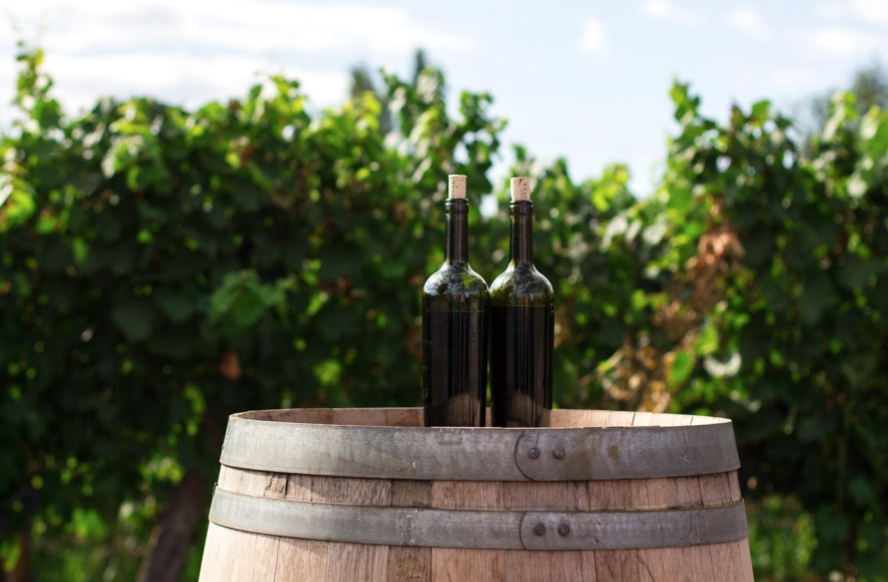 White wine is different from other types of wine that can be observed in the color of the drink and through the production process. White wine, even though called "white" are either yellow-gold, straw-gold or yellow-green in nature. The wine appears that way because, in the pressing or juice-extraction part of the process, the skin of the grapes and other solid residues are immediately separated from the liquid to avoid discoloration on the yellow extract.
Almost every winery produce white wine, but the proportions vary because of certain factors like temperature, climate, soil composition, and demands in that particular location. Here are the most popular white wines across the globe that you might want to try. 
Château La Gravelle Bordeaux Blanc Sec ― A classical Bordeaux White from Chateau La Gravelle in the heart of the Bordeaux region, specifically in Entre Deux Mers. Using the varieties Sauvignon Blanc, Semillon and Muscadelle, they created their Bordeaux White best with pork, poultry, and vegetable dishes. Best served cold to enjoy that honeydew flavor with citrus and lemon notes in the aroma. 
Château du Barrailh Graves (White) ― Best served with seafood, poultry and pork dishes, this white wine is another masterpiece of Bordeaux White. A blend of the varieties Sauvignon Blanc and Semillon that is green and flinty. Château du Barrailh Graves won a Gold award in the International du Vin of the year 2013 and a Bronze in the 2012 International Wine Challenge. The wine has an oily texture featuring honey and fruity taste. 
Casa Silva Sauvignon Blanc ― The variety Sauvignon Blanc gives that unique taste of the combination of lime and pineapple with strong hints of fruity aroma that leaves quite an aftertaste. Casa Silva, located in the regions of Colchagua Valley, is known to master the Chilean Sauvignon Blanc regional style. Best served with shellfish, goat cheese, and green vegetables. 
Jules Taylor Sauvignon Blanc ― A creation of the famous Jules Taylor that shows off that New Zealand Sauvignon Blanc regional style made in the region of Marlborough. The wine taste like pineapple with hints of lemon zest also gives off that natural grapefruit aroma. Jules Taylor Sauvignon Blanc goes best with shellfish, goat cheese, and some crackers. This wine won so many awards throughout the years like  SIlver in the International Wine Challenge in 2018 and Bronze in Decanter World Wine in 2017. 
Starborough Sauvignon Blanc ― Like the previous white wine, Starborough is a winery located in the regions of Marlborough. Using the variety Sauvignon Blanc, it captures the New Zealand Sauvignon Blanc regional style. It has an oily texture but more complex compared with other white wines in the same region. A very balanced drink you'll never be bored of. It can also be green and flinty but paired with goat cheese, shellfish or crackers is a delight in the mouth. 
William Fevre Chablis ― Captivating the regional style of Burgundy Chablis, this white wine is truly exceptional. William Fevre Chablis is a wine made from the Chardonnay variety. This wine best goes with pork, salmon, shellfish, tuna, lobster, crab, and cheese. It tastes like the combination of lime, lemon, green apple, pear, and it also smells like one. Produced in Burgundy, France no wonder this white wine is a crowd favorite.
Cloudy Bay Chardonnay ― A masterpiece from the region of Marlborough, Cloudy Bay Chardonnay is a unique rendition from New Zealand. It tastes like apricot with hints of vanilla, and it has the right amount of acidity and freshness, all together tropical, delicious and vibrant. This drink best goes with poultry, pork, and fish. Cloudy Bay may be known for their Sauvignon Blanc, but this white wine is also well-received by many and won multiple awards like Gold in Finger Lakes International Wine Competition of 2007 and Silver in Mundus Vini in 2016.
Penfolds Koonunga Hill Chardonnay ― All the way from South Australia, this white wine is a favorite by many. It is well-structured, slurry with the taste of lemon zest, peach, melon, and apricot that is earthy in the nose. This wine has that slight bitter note in the aftertaste and a perfect match for dishes with pork, poultry, and fish. It won multiple awards like Bronze in Decanter World Wine Awards 2009 and Los Angeles International Wine Competition in the same year. In the International Wine Challenge of 2010 and International Wine Challenge of 2009, Penfolds Koonunga was recognized and commended. 
Takeaway
You'll enjoy white wine if you want something sweet and fruity in the mouth or you want to try something new. Remember the varieties Sauvignon Blanc, Semillon and Chardonnay if you're going to try the best white wines. Also, to expand your options with white wine or any wine you wish to discover, you can search for Sokolin White wines for other details. 
Scarlett Wells is a freelance writer and wine enthusiast. She is an active critique examining all levels of wine types so she can produce reviews and articles that will help guide every consumer in selecting the right kind of wine to drink. Aside from that, she wrote a lot of blogs maximizing the real usage of wines. In her free time, she reads  a lot about food and beverage pairing in order to help her become an effective mentor inspiring everyone to maintain a fit and fab lifestyle.