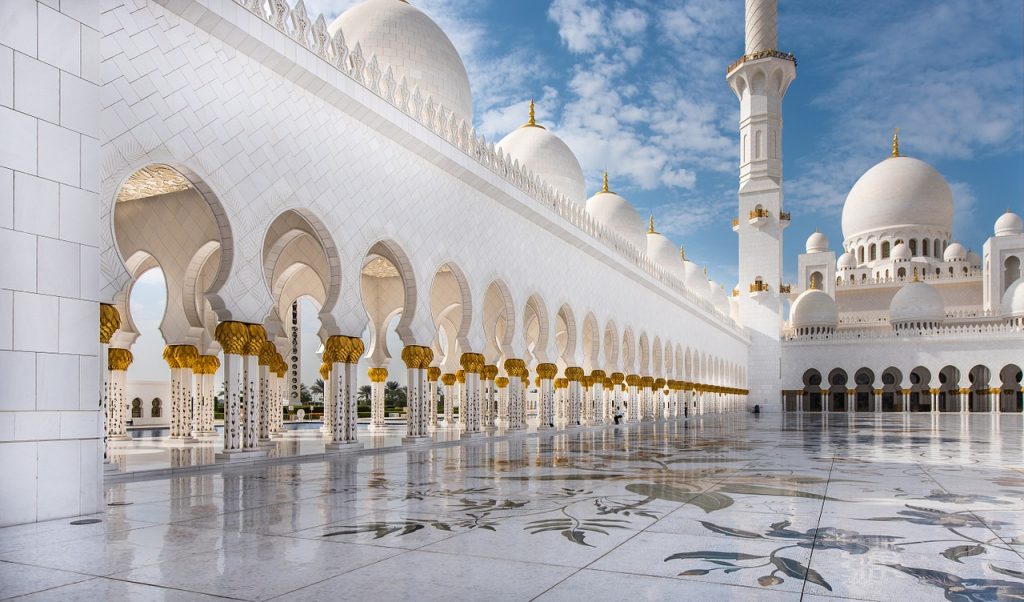 Abu Dhabi is the capital city of UAE (United Arab Emirates), a country in the Middle East. Although Abu Dhabi is the biggest territory in the country, the considerably smaller city of Dubai is quite well known. This fact has been changing over the past few years. The ruler of the kingdom (Al Nahyan family) is also the president of the country is based out of Abu Dhabi. The city of Abu Dhabi is becoming a must-visit destination for all travellers. With some mind-boggling infrastructure in place and a lot of natural wonders, big businesses, as well as innovators, are making a beeline to the city.
Here are a few tips to explore the city of Abu Dhabi –  
Weather – Being surrounded by desert, Abu Dhabi is an oasis. The weather is hot and dry with bright sunshine all year round, the summer months are just brutal. The ideal time to visit this oasis would be between September and May. However, with the range of infrastructure that is available (air-conditioned bus stop, etc), the weather hardly plays a role.

Attractions – Since, everything found here is man-made, thanks to some great innovators; there are a few mind-numbing structures to see. Sheikh Zayed Grand Mosque is a prime example – it is the eight biggest mosque in the world and the huge dome on top is visible from miles away. Built exclusively by white marble and glittered with gems, the place has a very serene feeling to it. Following a great mosque is the magnificent Emirates Palace which is essentially a hotel which was constructed at a staggering cost of US$3 Billion. Another spectacle of Abu Dhabi is the Ferrari World which houses the fastest roller coaster in the world and enthusiasts can also drive a simulated Ferrari.

Getting around – Being one of the biggest cities in the country, it can get a little difficult to get around without a vehicle. Public transport system in Abu Dhabi is quite efficient but is restricted until 11 at night. Check out https://renty.ae/city/abu-dhabi for car rental too

. Imagine arriving at your destination in a swanky without being billed for one, sounds nice, doesn't it?

Eating out – Since Abu Dhabi is considered as one of the cosmopolitan cities in the world, there are a lot of world-renowned restaurants which have opened its doors. Dubai does have an upper-hand when it comes to world cuisine, Abu Dhabi is the pioneer in letting people experiment with the next level fusion food.

Tips – Please be respectful of the local laws and customs as breaking a law (even a minor one) can land you in prison. Being sparsely populated does not mean that the area is not safe; it is one of the safest cities in the world. Public drunkenness is frowned upon and might attract fines or even jail time. Being an orthodox country the rules are quite strict and visitors are expected to abide by them at all times.