Do you know that a colorful bedroom influences your mood? It is no more a secret that color has the power to share a story in your bedroom and transform your room into a soothing environment. Meanwhile, within your bedroom, you need a shade of colors that can promote quality relaxation after a long day of stress and energize you in the morning when you need to get out of your comfortable bed. 
However, choosing appropriate hues of calming tone and mood-boosting color shades can be difficult sometimes. Whether you add these shades of color to your walls, bedding or introduce them in your wall art, they will provide a relaxing atmosphere in your bedroom. Hence, whether you're not a color freak or color-obsessed, this article will suit your desire.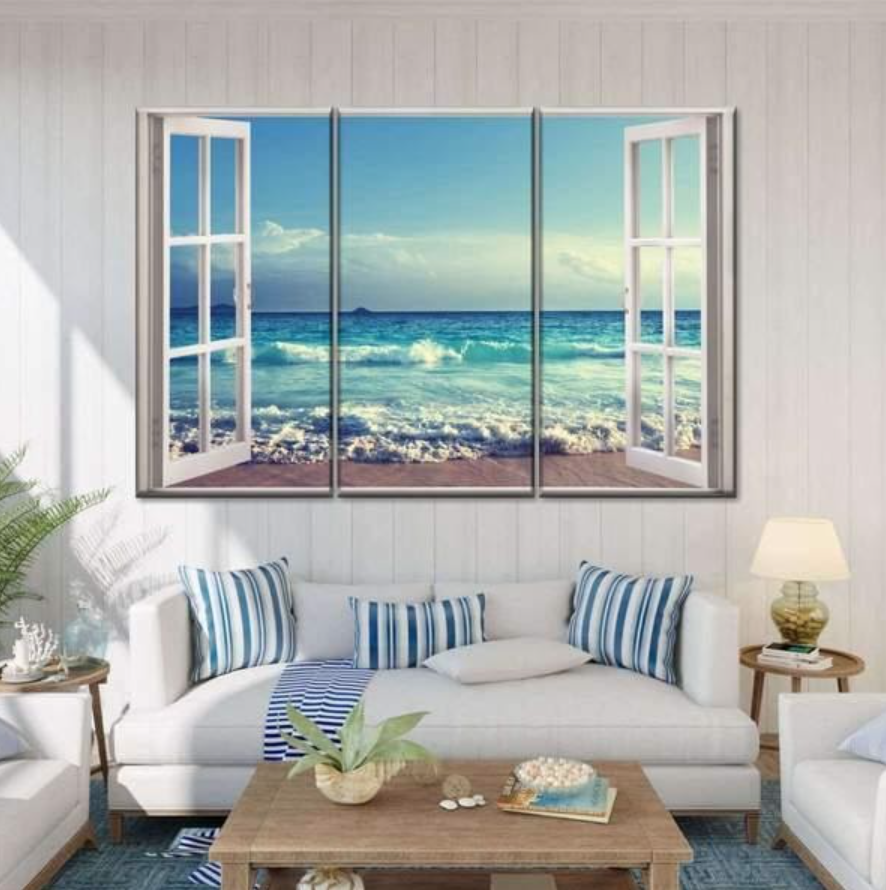 Here are the top 5 colors that will lift your bedroom décor. Let's discuss them!
You can combine Green Walls with Pink
Green and pink colors can work beautifully together for your bedroom décor. These are colors that can give a pleasing aesthetic, and you have various ways to combine shades of these colors to create an interplay between them. 
Furthermore, pink and green colors will make your bedroom feels soft and subtle while appearing fresh and cheerful. They will give you an inviting environment you will be happy to wake up to see, especially on a sunny morning.
Pale Blue with a Deep Pink
Though they have a nursery décor reputation, pale pastel shades do work in grown-up rooms. Besides, the secret to obtaining the best look is more effortless. The pale blue wallpaper has a little detailed print that you will hardly notice, but it will give your walls the depth and interest your bedroom desires
Dare to Decorate with Black
You don't need to frown at black! Black color can be extraordinarily successful, and it can be a great color décor for your bedroom, especially if you introduce varieties of artwork. However, you might not use pure black color; instead, you can use off black with a hint of blue. 
Using black color for your bedroom décor will give the best backdrop to your furnishings and colors like yellow or orange. Also, black will provide a good background for your artwork especially frames in white color. You can find put some amazing black bedroom décor here that will inspire you. 
You Can Choose a Light Blue
Blue color can be neutral in its palest form, especially if you want to add just a subtle amount of color but still have a backdrop. Light blue has a calming nature, and as such, becomes the perfect bedroom paint idea.
 In addition, to make your bedroom look fresh and contemporary, you can combine a pale blue with bold shades like accents of orange and green. 
Choose a Calming Green
Do you cherish complete relaxation and calmness in your room? Then go for the green because the green color's association with the natural world is the best choice for your bedroom if you would love to have a sound sleep always in your room. Calming green will give your bedroom the soothing appearance that you want. 
Final Thought
Choosing the most relaxing and appropriate colors for your bedroom décor depends on your taste. Considering the color ideas this article has explained, you should have a great environment to put your head after your daily work. Don't forget to explore!