Home to 1.3 billion people, India is one of the oldest civilisations in the world. It houses every major world religion and the diversity of food, culture, language, dress and landscape is astounding. There are more than twenty languages spoken in India with English being the bridging language, so no need to worry about a translator.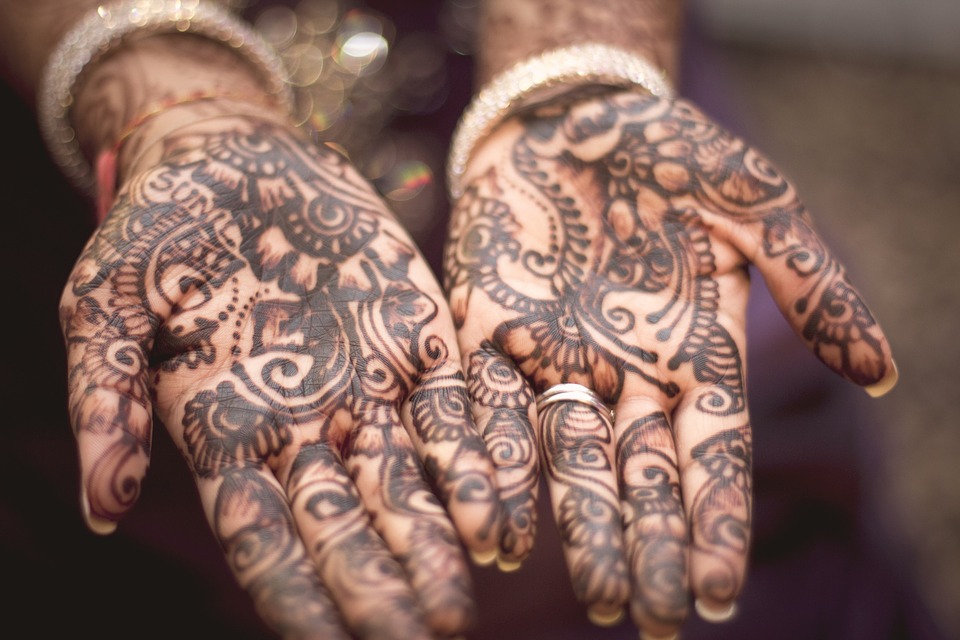 From the Himalayas to the Indian Ocean, from the modern metropolis to the world's oldest inhabited cities, planning a trip to India can be daunting. Accept that you can't see it all in a single trip, and then decide where you would most like to go.
With such a large population it is little wonder that the noise and crowds can be totally overwhelming for first time travellers to India. The over populated cities teem with people, cars, rickshaws, cattle and other domestic beasts, so a well planned trip to India should include some time along the coast, at a tiger reserve or in the mountains. There are plenty of internal flights in India and they are inexpensive so getting from place to place is not a problem.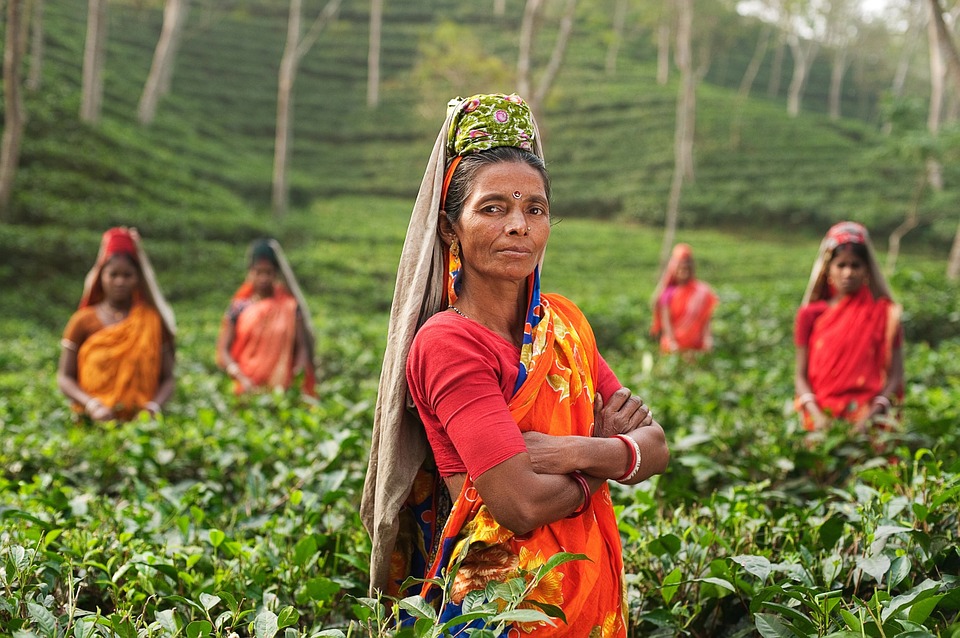 As usual Agness and Cez of eTramping are here to offer you travel advice. A visit to the Golden Triangle, which includes the cities of Delhi, Agra and Jaipur, followed by a trip to Kerala on the coast of India will afford you a balanced view of India, its cultures and landscapes.
The Golden Triangle
Delhi
Delhi is truly a city of contrasts. New Delhi was planned by British architects in the 1920's and became the capital of Indian in 1931. It is modern and well planned. Take a rickshaw across to Old Delhi, the walled portion built in 1639, and you are plunged into the charm of Indian architecture, food and culture.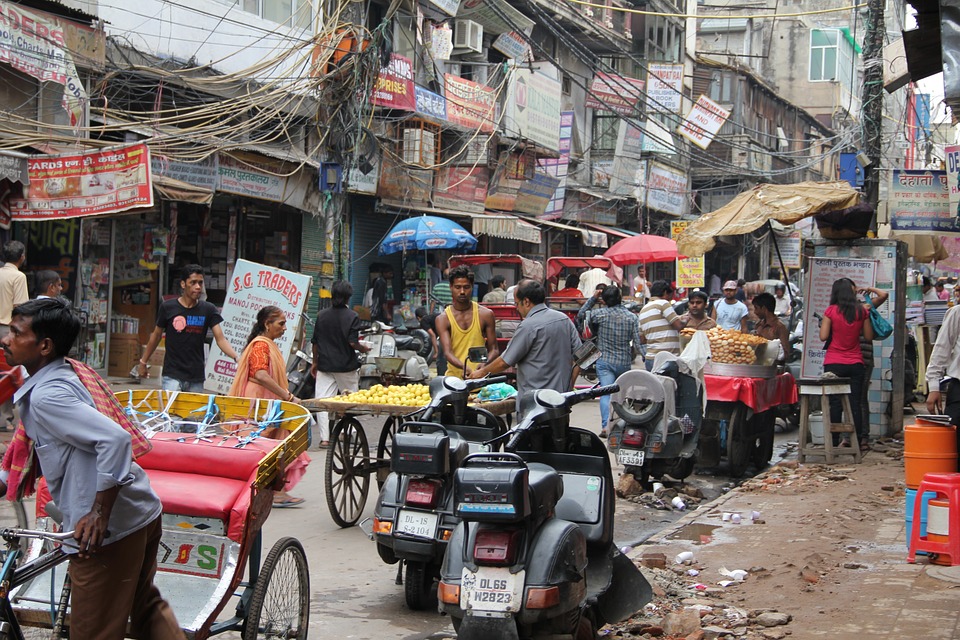 Experience vibrant colours and the hustle and bustle of Indian city streets. Bargain hunt in the over crowded alleyways. Almost anything is on sale in these narrow streets encased in stalls. Make sure to bargain as the prices on offer are around twice what the vendor expects you to pay. If you fail to bargain it will raise an eyebrow, but that won't stop the vendor from relieving you of your money. As tempting as it may be, you should not purchase food unless you are satisfied that it has been properly cooked. Many tourists have had their holidays spoilt by dodgy food. Tap water is also not safe in India.
The Sikh shrine of Gurudwara Bangla Sahib is well worth a visit. Built in 1783 this beautiful white marble building with golden spires is fronted by an enormous pool of water. Visitors are expected to cover their hair and to leave their shoes outside. Information on protocol is available outside the shrine.
Visit Jama Masjid, one of the largest mosques in India. Finished in 1656, this magnificent building is built from red sandstone. It can accommodate 25000 people in its courtyard. Include the Red Fort on your itinerary as it is just opposite the Jama Masjid.  It served as the main home of the emperors for over two centuries and now houses a war museum.
Agra
From Delhi take a day-trip to Agra, which though not a terribly exciting city, does house the legendary Taj Mahal. Costing the equivalent of $827, this mausoleum was commissioned in 1632 to house the remains of the favourite wife of the Shah. The latticework, calligraphy, inlays and carved marble, adorning both the interior and exterior of this magnificent building have drawn millions of visitors over the centuries.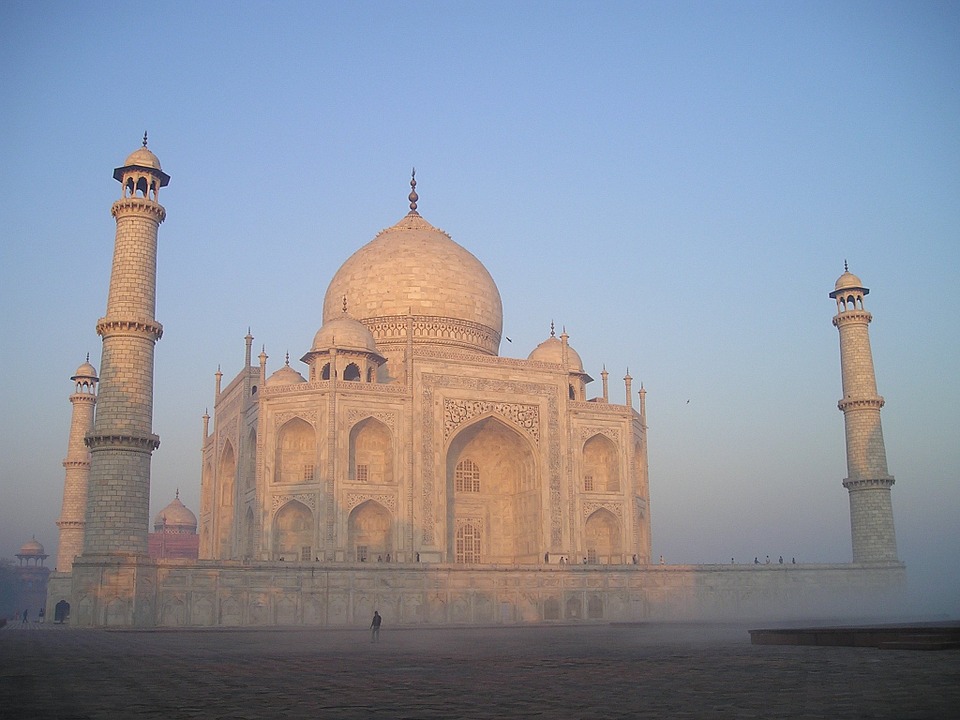 Jaipur
Hire a car and a driver. They're cheap in India, and take a drive to Jaipur. Known as the Pink City, Jaipur boasts a mix of historical forts, palaces and modern shopping and commercial areas. Walls surround the old city, and visitors may enter through one of eight gates.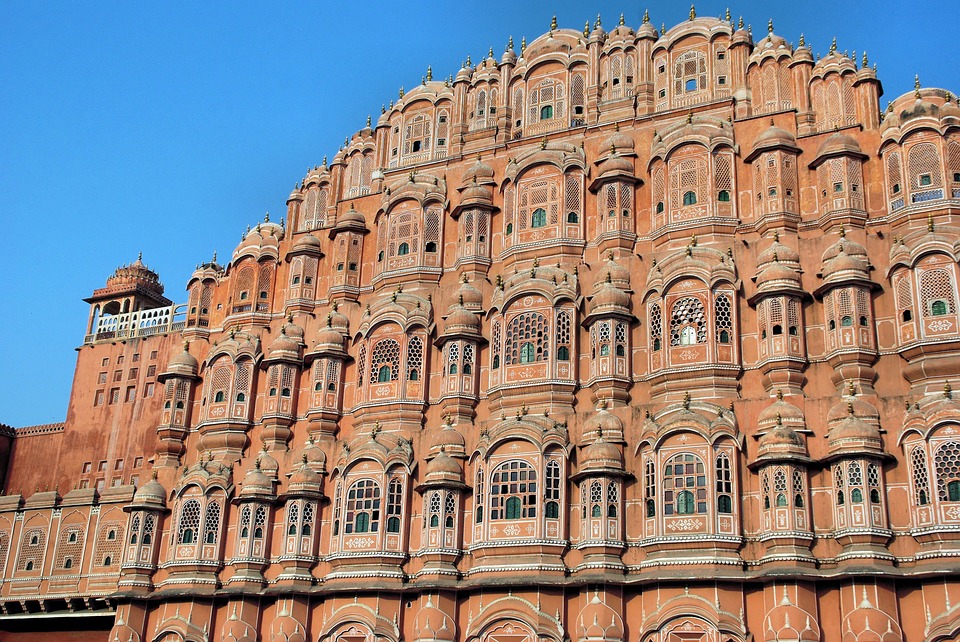 The Palace of the Winds is central to the city and is well worth a visit. This five-story structure was built to allow the occupants of the harem to see the streets outside, but remain unseen themselves.
Take two or three hours to visit the City Palace in the centre of the old city. It is ornately decorated and houses museum pieces, miniature art, old weapons and magnificent carpets.
The Jaigarh Fort once housed the Royal treasures, and is now one of the star attractions in Jaipur. Its walls and watchtowers overlook the city from a nearby mountain peak. It houses the largest moving canon in Asia.
Kerala
On the southern tip of India, Kerala offers a completely different holiday experience. Surrounded by tea plantations, mountains and the sea, even the culture differs. It is more diverse than any other area in India. Once on the ancient spice trade route, there is plenty of evidence of Dutch, Portuguese, British and Chinese influence in the architecture and historical buildings, which include churches and a Jewish sector.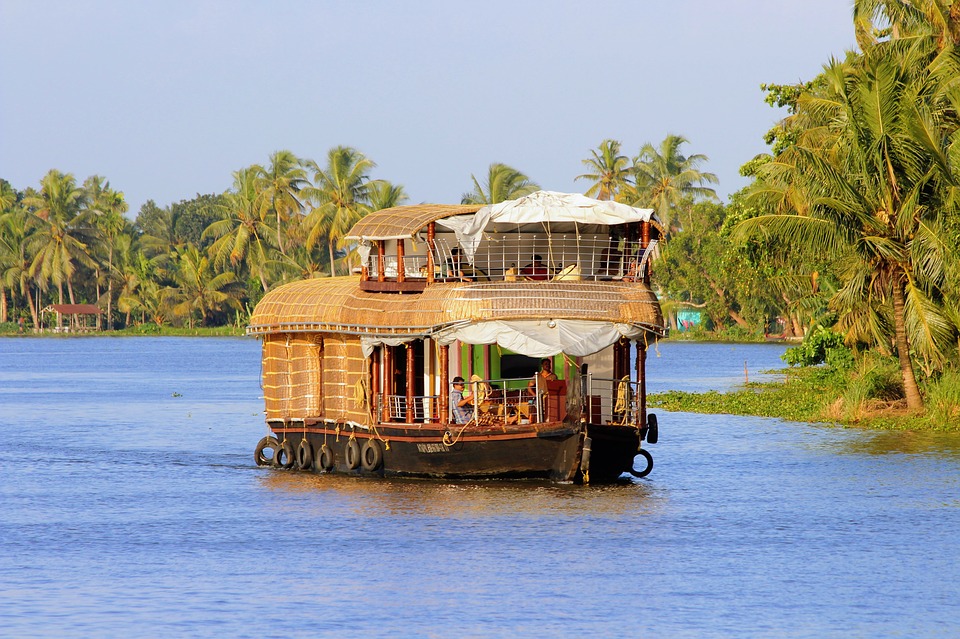 Cochin
You can fly to Cochin. It has an airport.
Hire a houseboat or take a day trip, and view the tranquil tropical banks of the river, and see the daily life of Indians living in the rural areas.  Some of the waterside businesses offer free sunset ferry trips.
Visit Kerala Kathakali Centre to see a daily performance of the traditional dance drama of this region. Elaborate costumes and make-up turn this an experience to remember.
Kochi was the last place visited by Vasco da Gama. He died there in 1524 and his remains were buried in the churchyard of the oldest church in India. The ancient St Frances Church is well worth a visit.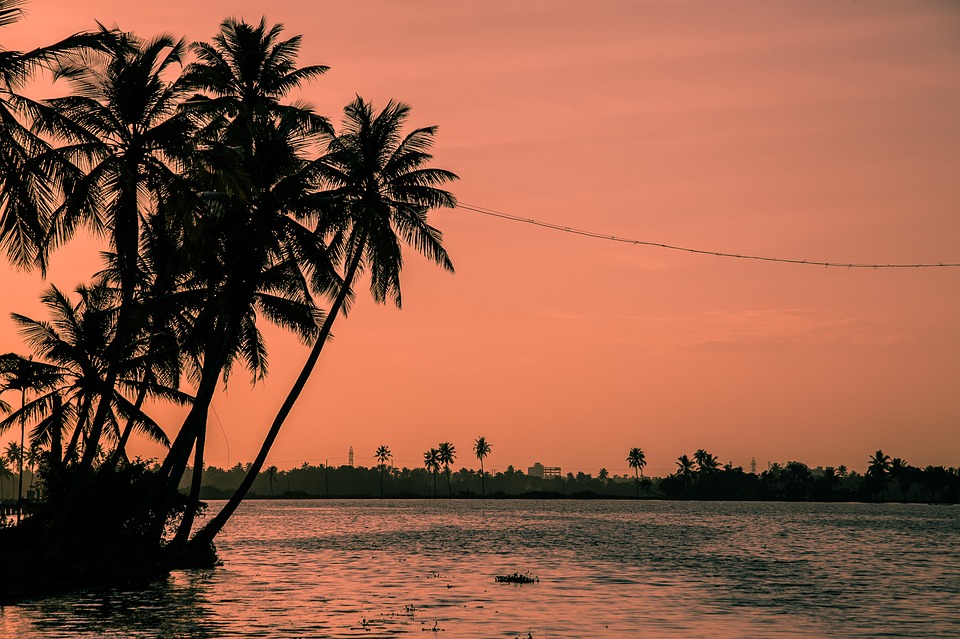 Throw a Chinese net. The fishermen will assist you in lowering and lifting these five hundred year old nets for a tip.
Once is not Enough
One trip to India is never enough. There is just so much to see – some more suggestions. The rich culture and history will draw you back. There are however some downsides. Be warned never to drink water from the taps in India and be careful where you buy food as many a visitor has end up with tummy problems. You may want to consider going vegetarian, as much of the population of India is vegetarian so there is an abundance of vegetarian food to choose from. Avoid eating salads and don't use their ice. India has a reputation for cheating and scamming so be vigilant. Dress modestly and enjoy the ride.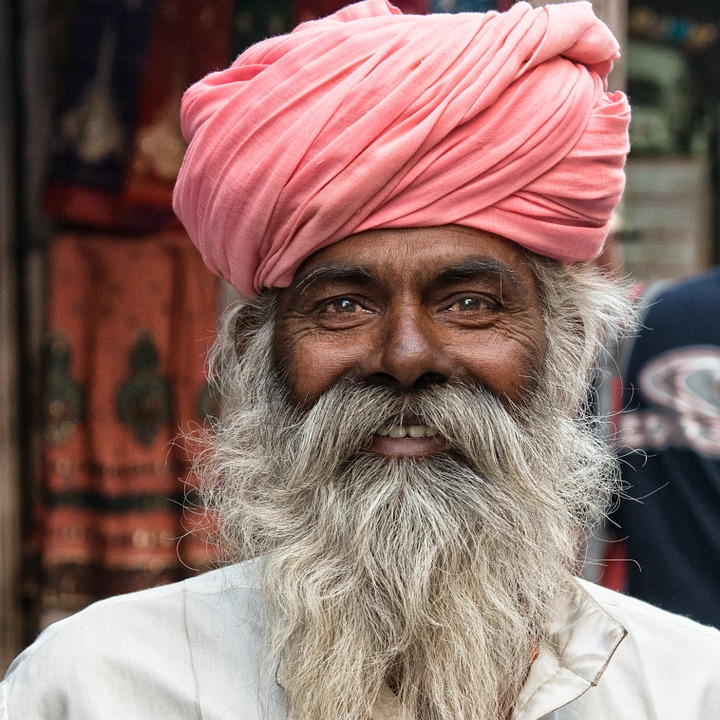 In 1899 Mark Twain described India as
"the land of dreams and romance, of fabulous wealth and fabulous poverty, of splendour and rags, of palaces and hovels, of famine and pestilence, of genii and giants and Aladdin lamps, of tigers and elephants, the cobra and the jungle, the country of a thousand nations and a hundred tongues, of a thousand religions and two million gods, cradle of the human race, birthplace of human speech, mother of history".
Not much has changed.
How will you spend your next trip to India?