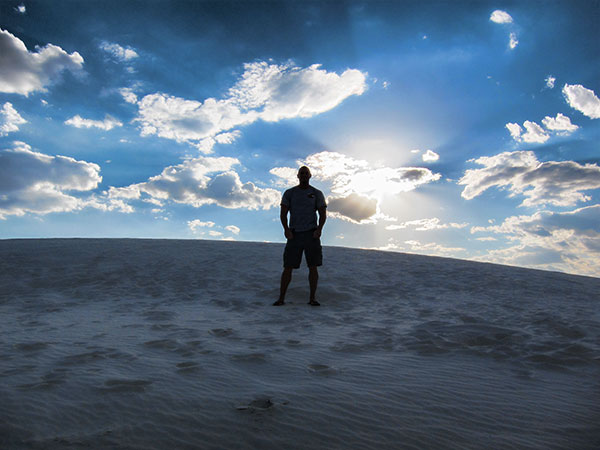 Another year has come and gone. Even though I only managed to 'escape' out of the U.S. once this year due to saving for 2013's move abroad, that didn't stop me from getting in some trips to new places I'd yet to venture. This year I feel like I accomplished a lot. I got the blog started, upgraded my camera and paid off all my debts – each a step in the right direction for leaving permanently. Here's the 2012 travel roundup:
Arizona
My current home is Phoenix, so I was able to travel around the a bit. The first trip of the year I headed up to Greer in Northern AZ to play in the snow and stay in a log cabin for a weekend retreat. That's right, Arizona isn't all scorching hot desert, much of the North is mountainous and covered in forest – and yes it gets cold and snowy in the winter. After that I spent some time hiking beautiful Sedona, and finally made a visit Montezuma Castle.
Mexico
My only trip out of the U.S. this year was to Mexico. In early March I spent a week diving the Caribbean waters, underground cenotes, and exploring Mayan ruins. I stayed in Cozumel before heading to Playa Del Carmen.
Utah
Summer was upon before I knew it and as the July 4th (U.S. Independence Day) holiday approached I found myself without any plans. Having grown up with real fireworks in the Midwest, Arizona just doesn't fulfill this holiday the same way (fireworks are banned for fire danger). This means I traditionally use this holiday to travel. I made last minute reservations and headed to Southern Utah for visits to Bryce Canyon & Zion National parks. And I made a detour for a lesser known but amazing hike into some slot canyons.
New Mexico
Addicted to travel I just couldn't stay put. I managed to plead for another week off work and headed out on the open road for one of the longest road trips I've taken in years. Circling through the state I visited all the parks and UNESCO sites I could manage. I didn't have high expectations for the state and I was pleasantly surprised by how great this trip was.
California
It times to finish this year off right with one last trip – I'm heading to San Diego for the first time! I've already been to both Los Angeles and San Francisco so it was time to check S.D. off the list. Waiting in store for me are zoos, parks, beaches and maybe a whale watching cruise?
Beyond 2012
After San Diego it's time to hunker down and save all I can before I move abroad. I'm still deciding exactly when and where I'll go but so far it looks like I'll spend a few months back in Mexico, make a return to Belize, and possibly a bus ride through Central America down to Costa Rica. I'm determined before the end of 2013 to be exploring, working and living in SE Asia.
I'm taking the rest of the year off from blogging but don't worry I'll be back in January with lots of new stories and pictures to share. I wish you all joyous holidays and a happy new year of travels 🙂