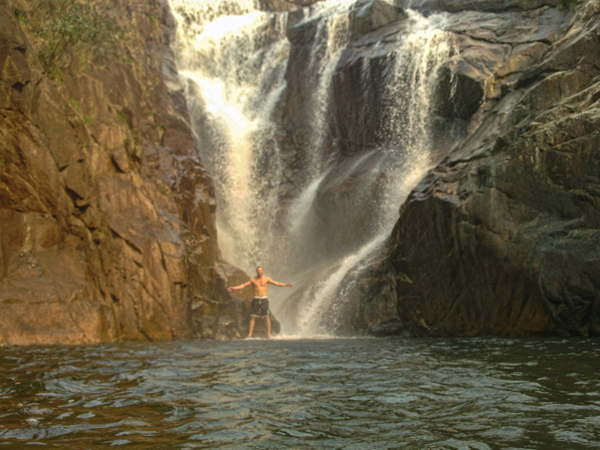 After visiting the Mayan ruins of Caracol on our day's tour we stopped at the Rio Frio Cave, and then we were supposed to head to the Rio Hon Pools (a small and popular swimming hole close by). However our very knowledgeable tour guide told us it would be busy, and that there was a waterfall nearby that would be much more fun. Easy choice right? So we drove into the Mountain Pine Ridge Forest Reserve (yes that right, Belize isn't all jungles it has a pine forest too!) and pulled over near the Privassion River.
The dirt trail was well-worn and easy to follow. After a 20 minute hike down the hill that got a little steep in a few places we arrived at Big Rock Falls, an amazing 150  foot high waterfall.. and there were only 2 other people in the entire area, score! After a few near butt-busting falls on the very slippery wet rocks we made our way over to the deep pools fed by the waterfall. After a sweaty tour of Mayan ruins and jungle caves the water felt amazing and we had absolute blast swimming around and exploring the area.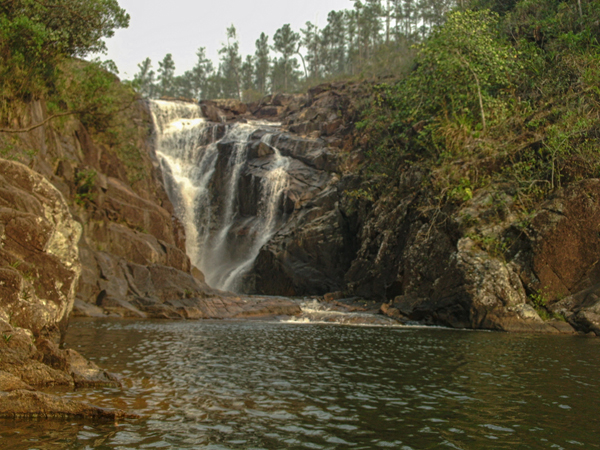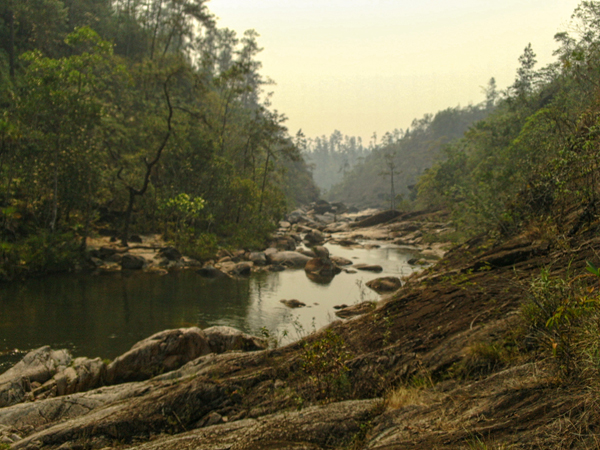 I apologize for the poor quality of the pictures. These were shot with a Sealife Mini which you can read my review of here. You may notice the sky doesn't look very blue, that's because there were fires burning all over western Belize while we were there. Apparently instead of trimming and hacking things down the locals tend to just set things on fire.