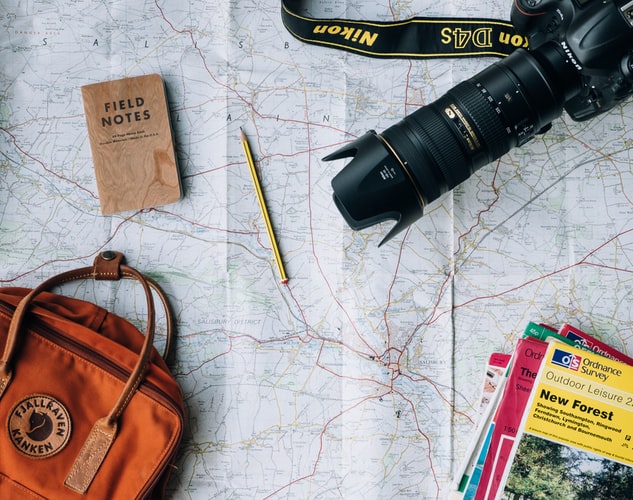 If you love gambling (perhaps with the help of pph software you even manage your own bookies on the side!) and want to combine having a regular holiday with some gambling fun in the evening you will have to factor in a couple of things. The most basic ones are your budget and the duration of the holiday but there are a few other things to consider as well.

In this article, we are going to give you a few tips on how to plan your holiday and will discuss some of the best travel destinations for casino lovers. We had the opportunity to ask Dominic Andreasson, an iGaming expert what to consider when travelling from Sweden. Read more about Dominic here. 
Short-haul trips 
Those who don't want to sit on a plane for 8 hours or more and experience jet-lag or only have a few days or a maximum of a week to spend on holiday, should consider European casino destinations. 
However, if you find yourself on a package holiday with no brick-and-mortar casino in sight, you can always play online. Online casino lovers can find a casinon utan svensk licens from our list. 
London
While most people don't think of London as a casino destination, the city will surprise you with its casino scene as it is home to some of the largest casinos in Europe. The Hippodrome Casino is a popular entertainment venue that many people visit for after-work drinks, fine dining or gambling. Visit the Tower of London and some of the world-class museums during the day and have some serious fun in the evening! 
Monte Carlo
Monte Carlo for Europeans is like Las Vegas for Americans and it is our number one choice in Europe. It can be easily combined with a week-long sun holiday in Italy on the Ligurian coast or in France on the Riviera. Soak up the sun during the day and visit the world-famous Casino de Monte Carlo for some evening gambling. 
Long-haul trips
When you travel more than 4 time zones east or west your body clock will be messed up. Therefore, you should only consider such a long trip if you can stay at least two weeks. Tip: travelling east is worse for your inner clock so it is better to travel somewhere west and suffer from jetlag when you return home. 
Las Vegas
Travel for gambling lovers might automatically mean Las Vegas. Sin City cannot be compared to anything else. You can easily spend a week in Vegas visiting several casinos and attending excellent shows, visiting the Grand Canyon, shopping or just chilling by your hotel's pool. Those who are after serious parties should stick with The Strip while those who would like a traditional experience can stay in the downtown area and perhaps stay in Vegas' oldest casino hotel, the Golden Nugget. 
Sweden is 8 hours ahead of Las Vegas which is quite a stretch. Perhaps first fly to the east coast and spend some time in New York or Miami and then take a domestic flight to Vegas to minimize jet lag. 
Sun City, South Africa
Travelling to South Africa is super exotic and you don't even have to battle any significant time difference from Sweden. Sun City is a superb resort just two hours away from Johannesburg. You can play golf here, eat at one of the amazing restaurants and enjoy the huge swimming pools the resort offers. You can spend the evening playing at Sun City's casino that features over 40 table games and hundreds of exciting slots. If going on a safari to Kruger national park is on your to-do list, check with your doctor about Malaria pills and other travel shots. 
Macau
Visiting China is an exotic experience and you will not be disappointed in Macau's casinos. Visit the biggest casino resort in the world – the Venetian Macau and enjoy what the former Portuguese colony has to offer. From Stockholm, the easiest way to get to Macau is to fly to Hong Kong (and of course check it out while there) and then make your way by boat or by bus over the bridge to Macau. 
Conclusion
Some of the above-mentioned casino destinations should be on every gambler's travel bucket list. It is not only the games themselves that matter but the amazing settings and all the effort casinos put into providing the most fun experience ever.