Whether you're packing your luggage for a weekend away or for a luxurious two weeks on the beach, here are some essential tips that everyone needs to make sure packing is 100% stress-free.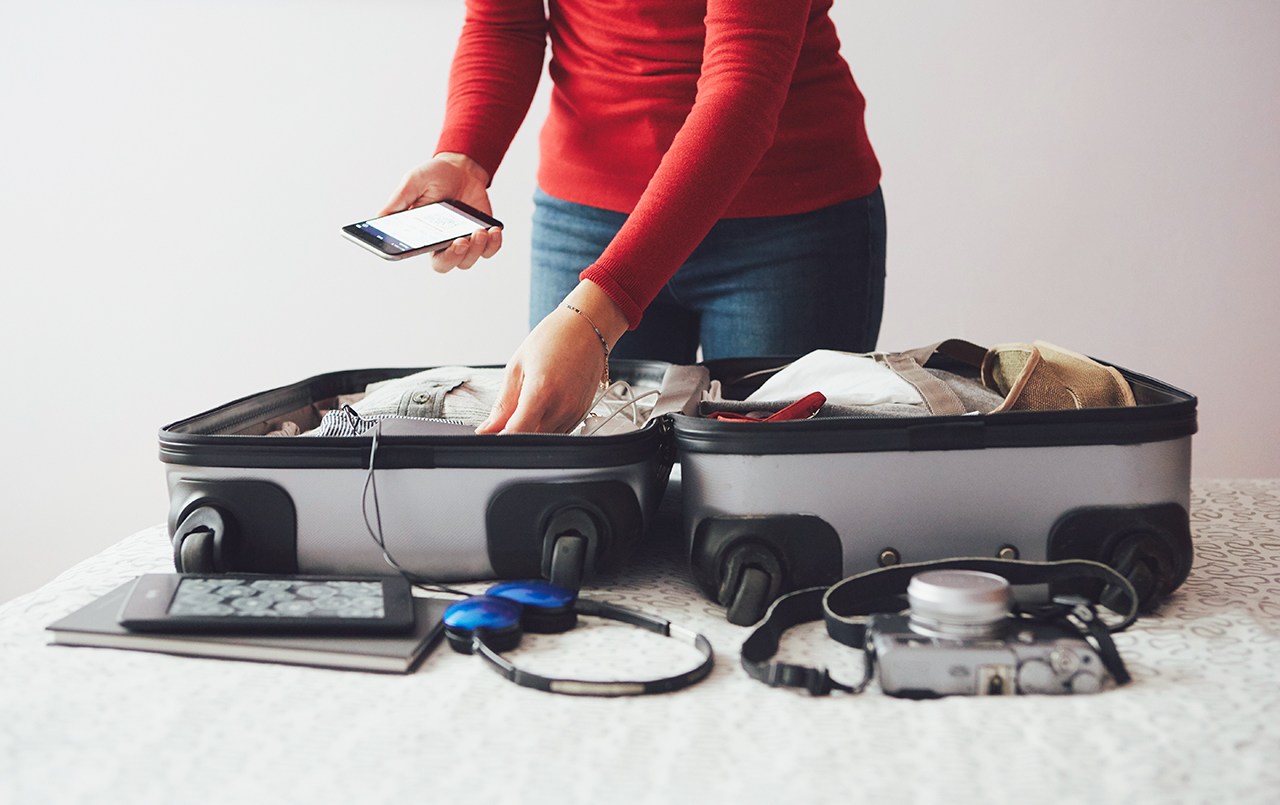 Organise – Make A List
I think when ever we leave home for a trip we're thinking; did I forget my passport, toothbrush etc? We know that if one essential thing has been left out of our packing then it's going to be a minor crisis – for example, if you forget your kid's favourite toy then you'll have to create entertainment the whole time you're away! What I like to do is print off copies of the list with everything I need. I stick one on the fridge and one on my suitcase – I haven't forgotten anything since!
Packing Clothes
Avoid Stains – sometimes when we arrive at our destination, open the bag, we will see that light clothes have become stained. The way I avoid this is to turn my light clothes inside out before I pack them, and another little trick is to put disposable shower caps over your shoes so no dirt gets loose.
Roll and Vacuum – There's nothing worse that getting to the hotel and seeing that you've got a lot of ironing to do. To save as much space as possible and avoid dreaded creases, roll the clothes – don't fold them, then pop them in vacuum bags. The bags are super easy to use; put the rolled up clothes in, seal the bag, then just squeeze out all the air.
Use Dead Space – When packing your bag it's important to use up every bit of space possible. Items like underwear, socks and any small things can fit nicely in to your shoes.
Keep It Fresh – It's very important that your clothes are always smelling good, most of all when you're traveling for a long time. There are 3 things that will keep your bag and clothes smelling fresh; potpourri in a bag, fabric sheets (used for washing) or scented liners that you put in drawers.
Pack Gadgets – Ziplock Bags
If you're one of those people who is the reason we have to wait at the security check for so long please change your habits! Don't stuff them all in the bag along with everything else you have, make sure they are well organised. The simple way to do this is by using ziplock bags – I always travel with a handful. You can put all your tech (phone, camera, charger, headphones) in one place…..the same is also useful for keeping everything you need for the return journey home together (keys, parking ticket, home currency etc).