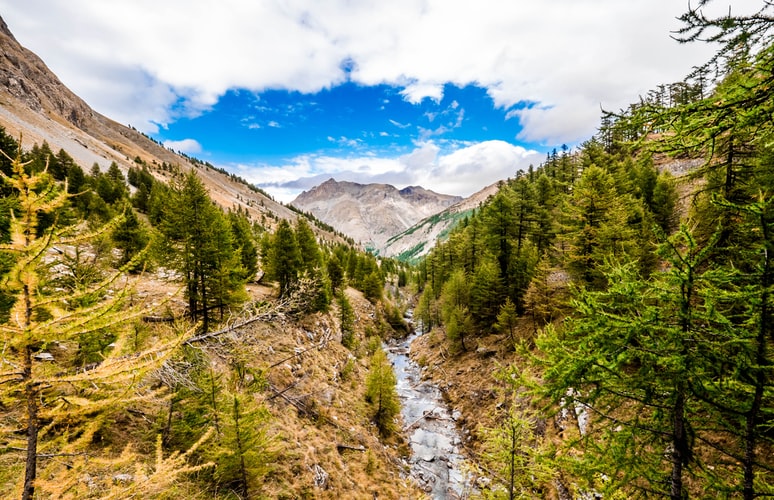 Do you love France, the clear mountain air and the picturesque winter landscapes, but you are not such a big fan of skiing? No problem at all. The French Alps can offer a variety of alternative activities that do not require skiing. These are the recommendations for all those who want to visit the French Alps but are not big fans of skiing, from moments of complete relaxation and unloading to endless hours of shopping and excursions to nearby destinations. Because the French Alps is not all about skiing, it is about having a great time.
Spa time
Most hotels in the Alps have in-house spa facilities, but even if you do not have one, you can visit a bystander at any time. In any case, do not deprive yourself of this experience! There is nothing more relaxing than immersing yourself in a luxurious heated pool and relieving body and mind while the snow falls thick outside.
The Alps from above
If the Alps' landscape is magnificent from the ground, imagine what it is like to see it from a cable car! If you live in Grenoble, then it is worth taking the cable car on the Grenoble – Bastille route, also known as Les bulles, which connects Grenoble's centre with the old Fort Bastille. For the more adventurous, we recommend the ride with Aiguille du Midi. This is the ultimate cable car ride, as it rises above Chamonix and connects the city with the summit of Aiguille du Midi at 3,842 meters, offering a truly stunning view.
Grotte de Glace
Another impressive attraction of the Alps! It is an impressive ice cave that draws from Mer de Glace's large glacier that surrounds it. To get there, you have to take the train to Montevers from the centre of Chamonix and then from the train station to a small cable car that will take you to Mer de Glace. But the spectacle will surely compensate you. The cave is lit by lamps that move in shades of blue and pink, while there are many carved objects made of ice, such as armchairs, chairs and tables. Climate change, which inevitably causes changes in the ice's shape, forces experts to re-dig the ice each year, creating new designs and offering visitors a new experience each time.
Excursion to neighbouring destinations
Depending on what you have chosen to be your base in the Alps, you can also plan some excursions to neighbouring towns and villages. This way, you will be able to get a taste of the locals' daily lives away from the luxury resorts and participate in a series of local events and festivals. The cities of Chambery and Annecy, which are particularly picturesque and pleasant, are a good choice for whatever season you visit them.
If you are still a city dweller or just want to have a city break during your stay in the Alps, head to Grenoble, the so-called "capital of the Alps". Although surrounded by mountains and tourist resorts, it has all the amenities of a big city. Take a walk in the local park or visit the museums along the Isere River and then go shopping and drink your coffee.
Enjoy the view with a hot drink
We kept the best for last! Just sit in one of the wooden gazebos, grab a hot mug of your favourite beverage and admire the scenery that unfolds before you. Take a deep breath of fresh air and clear your mind of the stresses of everyday life. Alternatively, you can relax by reading your favourite book or grab your camera if you are a more artistic kind of person.
You will find endless places to take dreamy photos of the French Alps that will be etched in your memory forever. To make all these dream experiences come true, all you have to do is choose the vacation package that suits your needs, through the company Nuco Travel, at the most reasonable prices and with additional activities for all of you who want to spend some quality time in the resorts of the French Alps, without necessarily spending most of your time skiing. So take the warmest clothes with you, and let's head to the Alps!