Las Vegas
"Sin City"
"The Entertainment Capital of the World"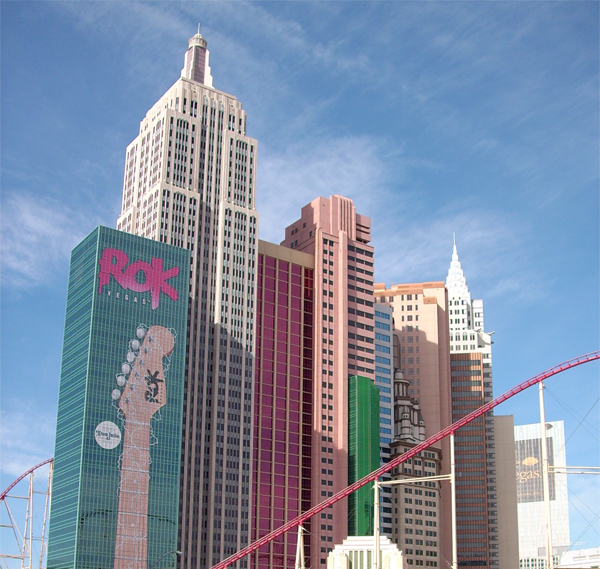 Call it what you want, it's one of the world's most famous travel destinations. There are so many things to see in Las Vegas – Everyone already knows about the gambling, drinking and wild partying. So I'll skip all that and tell you about all the other things to do in Las Vegas that you don't want to miss. Having lived in Orlando for over a decade I've made quite a few trips to this city and know it has a lot to offer, watch out for my guide about discount Disney tickets for Orlando coming soon!
The Shows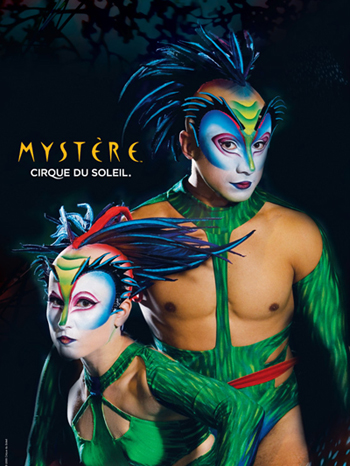 Let me start by saying I'm not a huge fan of concerts, musicals, plays, etc.. the only live entertainment I go out of my way for is generally stand-up comedy. With that said, Vegas offers some truly amazing live shows that anyone can't help be blown away by.
The creme of the crop is Cirque du Soleil. The shows this company puts on are nothing short of mind blowing. I've seen a traveling Cirque show (Kooza) and while entertaining they don't hold a candle to the spectacular sets and stages of their permanent Vegas brethren. I've been to three of the shows:
Mystère @ Treasure Island – This was by far my favorite show. No long, drawn-out, boring story lines. Just lots of entertaining stunts,  acrobatics, feats of strength, creativity and music. I would go see this show again 10 more times and love every minute of it.
Zumanity @ New York-New York – Adult themed, fun, full of laughs. Very entertaining if you can handle watching a lot of very fit people showing a lot of skin while performing, dancing, contorting, and doing acrobatics. If you are uncomfortable seeing either sex nearly naked this might not be for you.
Kà @ MGM Grand – My least favorite. This had a lot more of a story and semi-cheesy martial arts fighting – again just not my thing. But I will say the elaborate theater and sheer size of the show is impressive, and does have some pretty great stunts and acrobatics too.
Other shows I've seen included:
Blue Man Group Bluephoria @ The Venetian – I'm not really sure how to describe it. 3 Blue men come out to the stage and simply do their job: entertain. It's incredibly creative, full of laughs, live music with unusual instruments, and a lot of really cool props and technology. I'd rate this nearly a tie with how awesome Mystere was. Would definitely go to another Blue Man show.
V The Ultimate Variety Show @ Planet Hollywood – A decent show at a lower price than the others mentioned. The Crazy Gauchos were particularly entertaining, especially when they called me to the stage for some making fun of, thanks guys 🙂
The Hotel Rooms
There are plenty of reviews online about hotels. I don't visit Vegas to spend an arm and a leg on a room when there's so much else to drain your wallet on. Here's a quickie of a few I stayed at:
The Luxor – I stayed here in 2009. The giant pyramid looks neat on the outside, and from the inside the unique hollowed out building design and layout are pretty cool. Once you get into your room however it's very bland and outdated, at least my standard-rate room was. If I remember right you have to pay extra to watch the tiny, old TV or to get wifi as well.
Hard Rock – I got a Groupon for the Paradise Tower and the room was nice. The bed comfortable, the TV big enough, and well decorated. I enjoyed everything about my stay here except the distance it was from the strip.
The Signature Tower, MGM – It's gated and it's fancy. The nicest room I've stayed in Vegas. A very comfortable king sized bed, a kitchen sink, appliances and mini fridge, wireless internet and the best of all… a whirlpool spa tub that was heavenly after walking the strip all day.
Beware, all of these casinos and hotels charge an extra "resort fee" of $15-20 per day that they usually do NOT include in their room rates.
Best Free Attractions
A lot of the casinos on the strip (and elsewhere) offer some sort of unique free attraction anyone can check out. Some of my favorites are:
The Aquarium at the Silverton Hotel – As a water lover and diver I always enjoy seeing beautiful clear water and fish.
The Fountains at Bellagio – Large and quite pretty set inside an 8-acre lake starting every 30 (or at times 15) minutes; it's well worth checking out.
The Mirage Volcano – erupts once an hour after 8 pm.
Fremont Street Experience – A light show plays 90 feet above the ground and is the length of 5 football fields. It's a little dated but still a fun time and has more than 12,000,000 LED modules accompanied by a 555,000-watt sound system. There are also costumed street performers, artists, and homeless people.