Snorkeling Hol Chan & Shark Ray Alley
Ambergris Caye, Belize
Watch the short video above to see some of my Belize snorkeling action. Or watch it on YouTube here.
Even though I'm a scuba diver one of the funnest and most memorable things I did on my trip to Belize was snorkeling. The first half of the trip I stayed on Ambergris Caye, the largest island in Belize. We spent a 5 hours snorkeling just a few miles from our hotel. The tour operator took us on a boat filled with people and we headed about 20 or so minutes away to a protected marine reserve called Hol Chan (translated in Mayan language it means little channel) and a second site called Shark Ray Alley. These are the two most popular snorkeling destinations in Belize and it was fairly crowded with other boats and groups of snorkelers.
Once we arrived and the guide told us to hop in everyone else on the boat was hesitating, most of them were inexperienced and after all the ocean can be intimidating. I strapped my fins on and took the lead plunging into the warm water. It was shallow and crystal clear, minus the sand I managed to kick up all over the place jumping in. At first all I could see were a few small fish, but the further our group paddled along the better it got.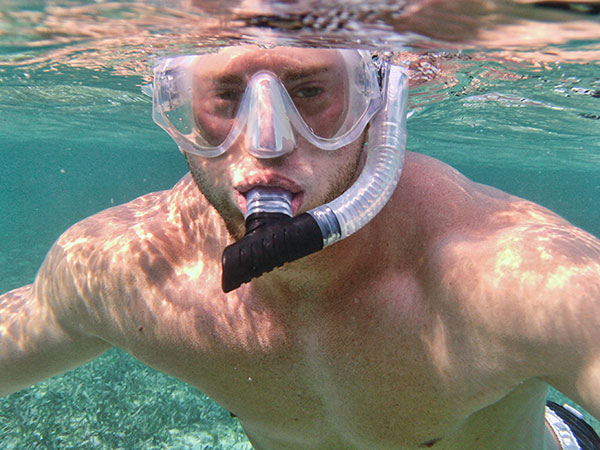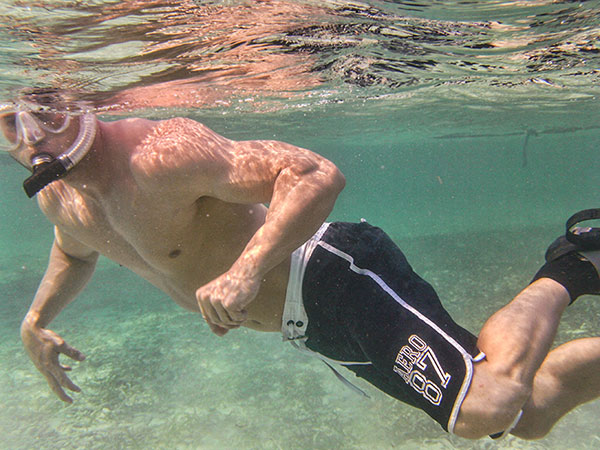 I swear I'm not as pale as the pictures make me look it's the water!
For those of you not familiar with Caribbean water, floating is pretty effortless and it was actually hard to dive below the surface to anything on the bottom. The island's water is home to coral reefs, seagrass and of course sand, all of which we passed by while exploring. The seagrass attracts turtles, and these were my favorite thing to see.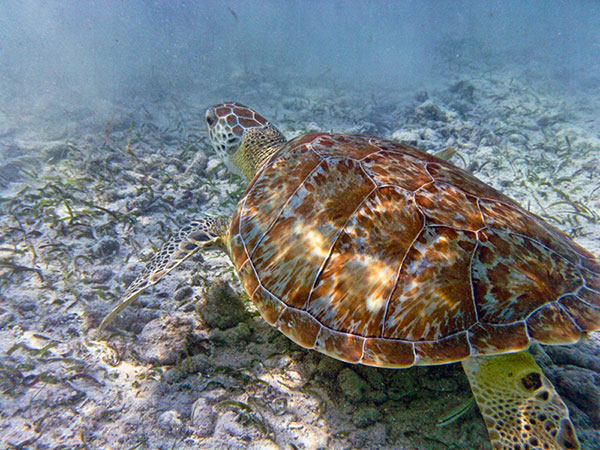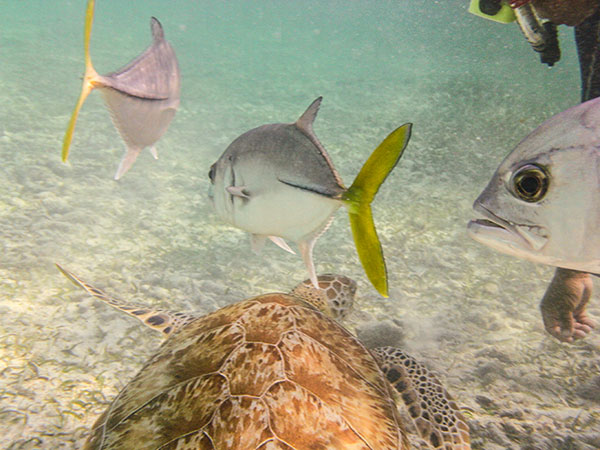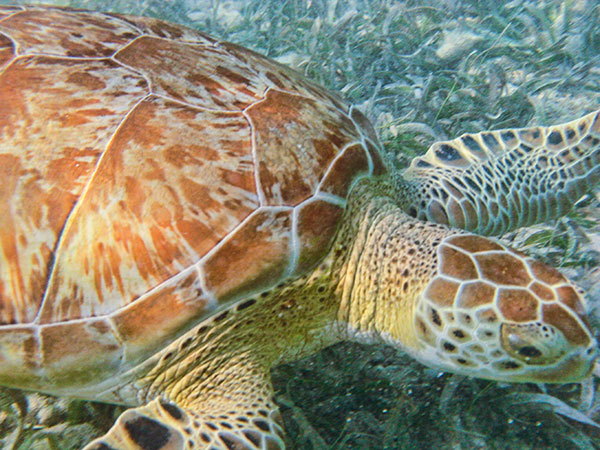 Bigger sea life was around, but small fish were in much more abundance. Most of them don't hold still very long but I did manage to get a few pictures.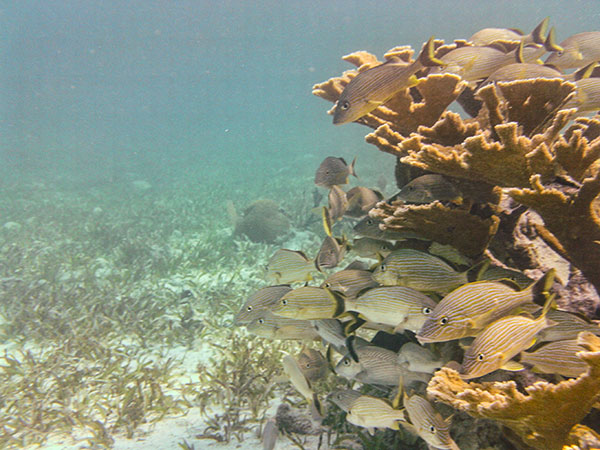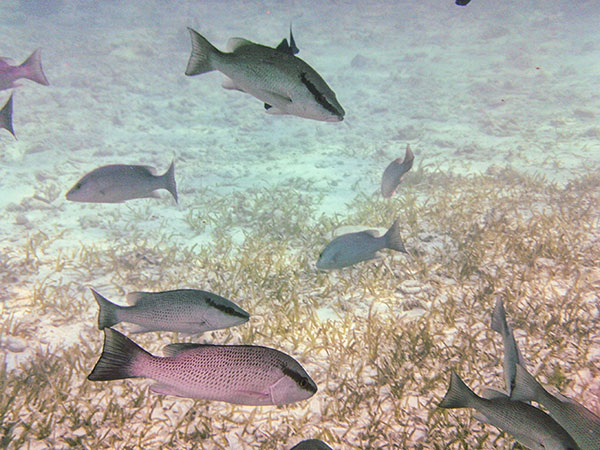 I even found a grouper along the way (my favorite fish to eat.. they're unbelievably tasty!)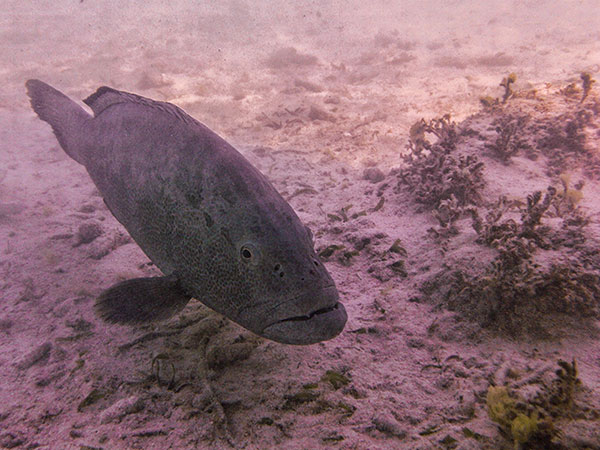 I stayed behind as everyone else was boarding back onto the boat, already addicted to Belize's amazing waters. I'm very lucky I did.. I hadn't seen any rays the entire day and right then two passed directly underneath me!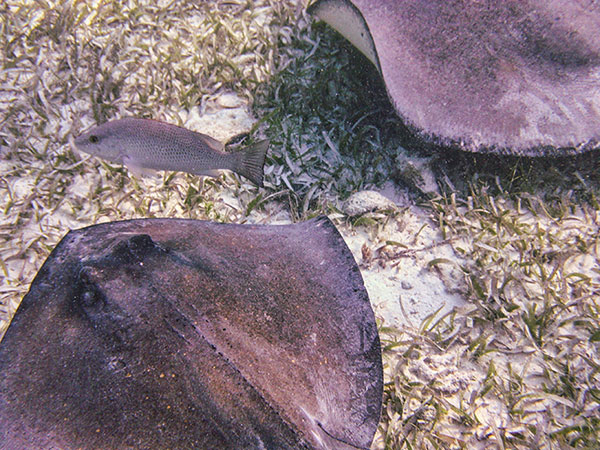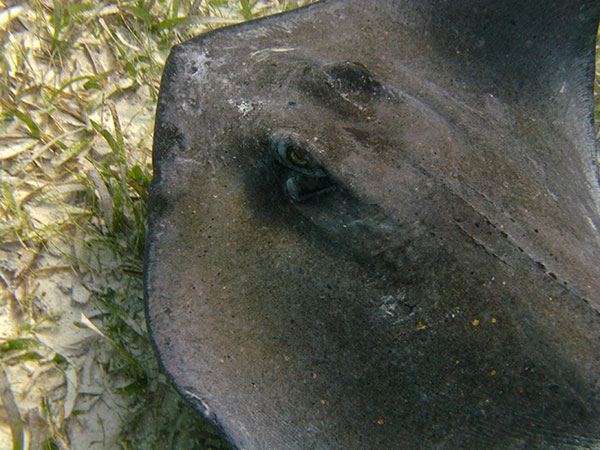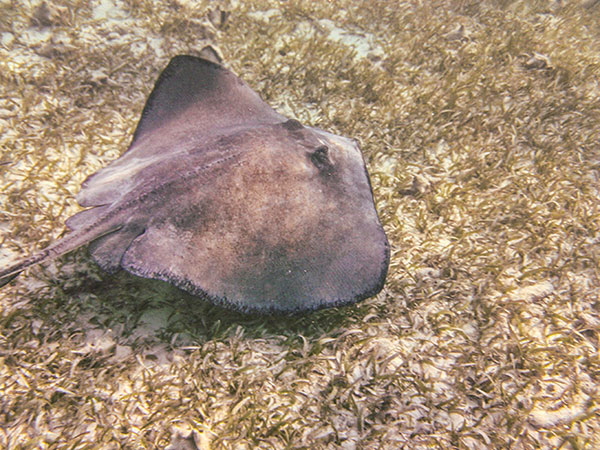 I could have spent weeks on that island and never gotten bored. I was worried that the previous 2-days of diving would have made snorkeling boring by comparison. I was wrong! Snorkeling is one of the cheapest activities, and incredibly fun; even for divers.
Even more pictures from the trip in the gallery here.