Colorado Travel
Welcome to my Colorado travel guide blog and tips. The state of Colorado is home to some of the country's best skiing, lots of beautiful hikes, rock climbing, and mountains. It's an outdoor lovers paradise. Find out my favorite things to do in Colorado here.
Newest on Colorado Travel: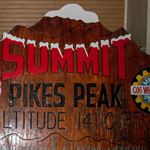 Find out what my top 5 recommendations to see and visit in Colorado Springs, Co. are. The city is often overlooked for Denver or Aspen but has a lot to offer. I spent a week in and around this city for the New Year's holiday with friends and it was a wonderful dose of the great outdoors and nature's beauty.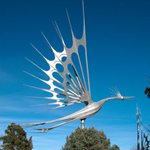 Pictured is the kinetic metal sculptures of famous artist and sculptor Starr Kempf (1917–1995). They were on display outside the home and visible from the road located in Colorado Springs. Each sculpture reportedly took up to 3 years to complete and are each one of a kind.