Oregon Travel
I spent 8 days traveling across Oregon and now I'm sharing the highlights of this beautiful state with you. Find the best things to do in Oregon you might have never known about, plus reviews on it's famous attractions. Portland's quirky character, the beautiful Oregon coastline, and tons of beautiful waterfalls to be hiked and explored.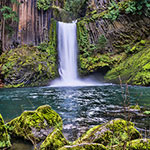 Hiking to Toketee Falls, one of Oregon's most beautiful waterfalls. Then braving the clothing-optional Umpqua Hot Springs afterwards for a relaxing outdoor jacuzzi.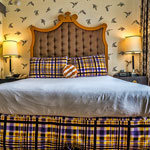 Centrally located downtown is one of Portland's top-rated accommodations. Hotel Monaco is a Kimpton owned luxury hotel. Its boutique, upscale and pet friendly.