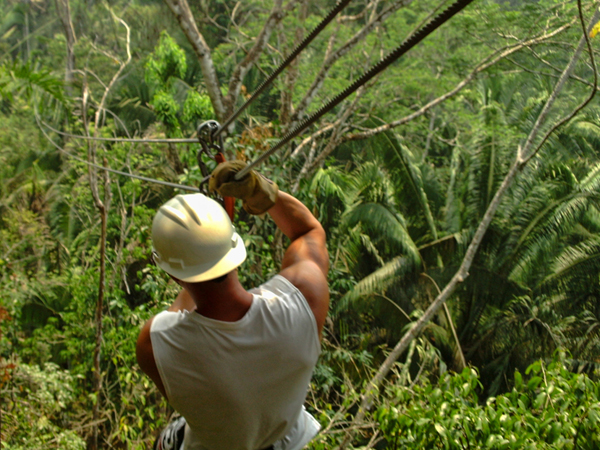 As I blogged about previously, on my trip to Belize in May 2011- I went on a full day tour that included ziplining and then cooling off tubing through Belize's limestone caves. I highly recommend this full-day combo to anyone who visits Belize and wants to see more than the beach. The whole day tour can be found for roughly $70 or so per person, includes a guide, a buffet lunch, and all your needed equipment.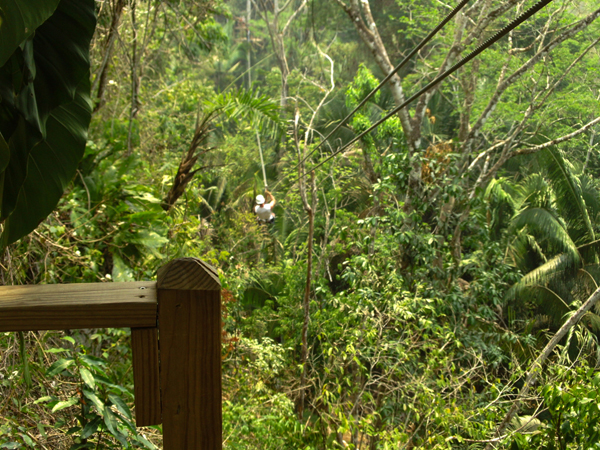 When you first arrive to the zip lines you get fitted into a harness, a helmet and one leather glove. Your harness comes with double cables (each capable of holding 2,000 pounds) that will attach to a different line, so you are extra safe in case anything were to malfunction. At each of the zip line platforms (built into the trees, it's pretty cool) there is a staff member who connects your clips to the cables and signals you when it's safe to go. I believe the first was only 30 ft. high and 150 ft. across, then they got progressively higher, longer and faster. As you near the end of each line you use your leather glove to gently apply force and slow yourself down. The one thing to be careful of is to keep your hand behind your clip so it doesn't smash into and crush your hand!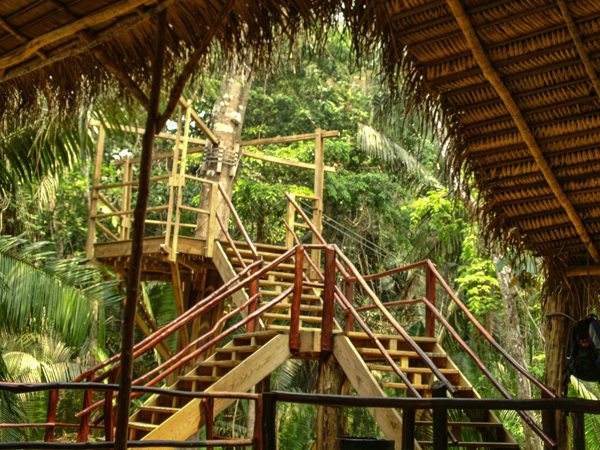 I'm afraid of heights and to be honest I had a little anxiety before we started. But after making that first jump off and gliding across the jungle canopy I have to say all the fear subsided and it was a great rush of fun.