San Ignacio Travel
San Ignacio is less frequented than Belize's coastal islands but travelers who come to the city are rewarded with breathtaking jungle views, small city charm and access to incredible waterfalls, hiking and Mayan Ruins.
Newest on San Ignacio Travel: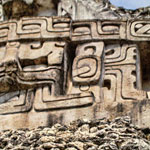 Climb atop the 130 foot high El Castillo temple and over two dozen other structures at Xunantunich. An incredible and unique Mayan site full of history and intrigue.