United States Travel
The USA isn't the most popular country for many international travelers due to visa restrictions, high travel costs, and lack of affordable transportation. However, the United States has some of the world's funnest cities, incredible national parks, and unique outdoor landscapes. It's also the place most Americans spend their time traveling. Despite the cost of traveling in the USA it holds something interesting for every kind of traveler.


United States Photography:
Newest on United States Travel: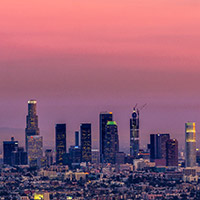 How to spend 48 hours in Los Angeles. Suggestions, tips and advice for your first time traveling in Los Angeles, California.