Ambergris Caye, Belize
The largest island in Belize, and most visited destination of international travelers to the Country. Surrounded by the beautiful Caribbean ocean this island is wonderful for relaxing on the beach, eating delicious food, and all kinds of water adventures such as scuba diving. The city is called San Pedro and the island is roughly 25 miles long, 1 mile wide.
Newest on Ambergris Caye Travel: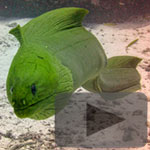 There I was, unsure of what to expect on my first ever dive into the ocean and before resurfacing my life had been forever changed. Everyone has moments in their life that stand far out, above and beyond all others. My first time ocean diving in Belize was one of those moments.